---
The cruise industry is demanding the CDC open US cruise line ports.
---
The cruise industry is demanding authorities open US cruise line ports. This defies logic. Immediately, fully open US ports to cruise ships, Kelly Craighead, president and CEO of the Cruise Lines International Association (CLIA) says. Treat us like the rest of the hospitality and travel industry.
Should the cruise industry be treated like any tourism industry, such as airlines, railroads, hotels, and restaurants? The Centers for Disease Control and Prevention (CDC) cautions the industry. So far, they say, "No," to open US cruise line ports
The cruise industry is unique. Onboard a ship you are trapped with others for extended periods of time
To answer that question we must consider virus load and exposure time. Virus load has to do with how much transmittable virus is potentially in the passenger areas of cruise ships. Exposure time has to do with how long passengers are exposed to infected passengers, aerosolized virus and contaminated surfaces.
Generally, airline and train passengers are together for hours, not days or a week or more. The number of passengers in a plane or train car is far fewer than on a ship. Restaurants generally are only comparable to ship's restaurants. In hotels, most guests spend most of their time far away from others. On cruise ships, couples, families, and groups are together repeatedly, day after day. They come in regular contact with hundreds of other passengers and crew daily, throughout each shipboard day. Taking into account factors of load and exposure, it doesn't make sense to treat the cruise industry the same way as the remainder of the tourism industry.
The cruise industry in Europe had COVID problems, with more than 195 infected people on ships.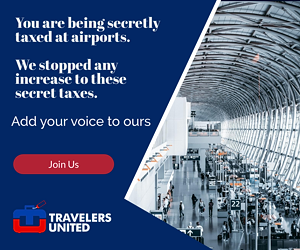 Craighead also states that the industry's resumption of cruising in the rest of the world shows they're safe and ready. When examining their record, it doesn't appear as though the cruise industry's European sailings have been as safe as the industry would like us to believe.
It's true that since last summer, some cruise lines in Europe have operated without COVID incident, but some have not. As I've reported in the past, there have been more than a few COVID outbreaks on European sailings since the cruise industry restarted there.
Two Costa cruises had outbreaks. Select Voyages' MS Vista Serenity had an outbreak, as did other river cruise ships. There was a big COVID outbreak on a Huritgruten ship. In fact, more than 195 people have been infected on European cruises since last summer, despite their protocols to prevent it.
The COVID-19 vaccines being administered in the U.S. are highly efficacious, but travelers and the cruise industry must understand that they aren't perfect. While they will apparently prevent anyone from getting a serious case of COVID, they won't prevent everyone from getting COVID. It's unknown how well they prevent transmission of COVID from an infected vaccinated person. It's also still unknown how well the vaccines prevent others from becoming infected by COVID-19 variants.
"Take every precaution" when we travel, in addition to being vaccinated.

Dr. Leana Wen, Visiting Professor of Health Policy and Management at George Washington University, Distinguished Fellow in the Fitzhugh Mullan Institute for Health Workforce Equity, and Nonresident Senior Fellow at the Brookings Institution, stated, "I think that fully vaccinated people should feel free to travel to see their families, but of course please take every precaution during the travel."
It seems as though vaccinations are key. But for now, the cruise lines need to implement many other precautions to prevent COVID aboard ships. Cruise line actions say this is not time to open US cruise line ports.
Crystal Cruises is mandating passenger vaccinations, but not crew vaccinations. They are requiring social distancing, face masks where social distancing isn't possible, temperature checks and are reducing their passenger capacity per ship. Royal Caribbean and Celebrity Cruises haven't committed to anything other than mandating vaccinations for adult guests and all crew. Children under 18 will be required to be tested for COVID. That's a problem, considering that more than 3.34 million American children are confirmed as having had COVID as of mid-March. That's more than 13 percent of U.S. COVID cases.
COVID testing can't accurately and reliably determine if a traveler is infected.
In the American College of Physicians Annals of Internal Medicine (AIM), a study of false negative rates of PCR testing of COVID-19 (SARS-CoV-2) was published in August. The purpose of the study was to "estimate the false-negative rate by day since infection." The study showed that when someone is infected with the virus for five days and even has some symptoms and are highly infectious, the "gold standard" PCR test will only detect those infected six out of ten times. Testing can't accurately and reliably determine if a traveler is or is not infected. Testing doesn't work well as a gate to prevent COVID from coming on board.
---
READ ALSO:
Are mandatory COVID vaccinations best for travel health safety?
Why airline FF income soars, Vaccine records, Expensive car rentals

---
The CDC needs to update the cruise industry framework. It's premature to open US cruise line ports.
The potential to transmit COVID-19 on cruise ships is significantly higher than that in most of the tourism, hospitality, and travel industries. The CDC needs to update their cruise industry criteria for opening U.S. ports to cruising. The CDC framework was issued before the highly effective COVID vaccines existed. On the other hand, the COVID pandemic continues across the globe and the plans of cruise lines continue to be too dependent on testing. Not enough preventative measures exist to stop shipboard COVID transmission. Therefore, it's premature to reopen U.S. ports to cruise ships at this time.
(Image: Regent Seven Seas Voyager at Tallin, Estonia. Copyright © 2018 NSL Photography. All Rights Reserved.)
After many years working in corporate America as a chemical engineer, executive and eventually CFO of a multinational manufacturer, Ned founded a tech consulting company and later restarted NSL Photography, his photography business. Before entering the corporate world, Ned worked as a Public Health Engineer for the Philadelphia Department of Public Health. As a well known corporate, travel and wildlife photographer, Ned travels the world writing about travel and photography, as well as running photography workshops, seminars and photowalks. Visit Ned's Photography Blog and Galleries.