Receive Daily Updates
Subscribe to Our Newsletter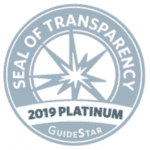 Accomplishments
These accomplishments have been achieved by working closely with our members, national media, the travel industry, the Department of Transportation (DOT), Congress and many other agencies.
– DOT enforcement notice that all airline tickets canceled by the airlines must be repaid to include all airfare, taxes and added fees with cash not airline credits.
– Bi-partisan bill to eliminate hotel resort fees introduced into House of Representatives
– Creation of the DOT Consumer Advocate to focus on aviation consumer protections
– Advertised airfares now include airfare plus mandatory taxes and fees
– Lost/damaged/delayed luggage compensation limit increased to $3,500
– Passengers have 24 hours to change or cancel their nonrefundable tickets without penalty
– Once airfare is purchased, that airfare and ancillary fees cannot be increased
– Families flying together act passed by Congress that requires family members 13 years of age and younger to sit with other family members at no additional cost.