---
Missed connections caused by airline delays should be the responsibility of the airlines.
---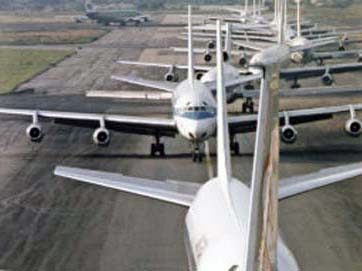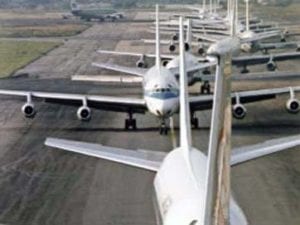 Recently, a study indicated that airline delays have increased at airports across the country. The usual question Travelers United receives is whether or not these delays are problematic and do we hear about the delays. While delays in themselves may be inconvenient, the consequences of missed connections are enormous.
Travelers United wants the Department of Transportation (DOT) to hold airlines responsible for maintaining their schedules. If airlines were required to fly within two to three hours of their typically scheduled times, passengers could book connecting flights on other airlines without fear of missed connections.
Delayed flights have significant consequences for passengers
Airlines, in their contracts of carriage, claim that they have no responsibility for arrival and departure on schedule. However, delayed flights have enormous financial consequences for passengers who face change fees and cancellation fees. In addition, they face extra airfare for flights that they miss through no fault of their own.
Case #1 — International flights. A passenger flies from Omaha to JFK to connect to a flight on a low-cost/budget carrier. If the incoming flight from Omaha lands at JFK on time, there is no problem. If the incoming flight is late and the passenger misses the low-cost carrier flight, they will need to pay for overnight accommodations at the very least. Then they must fly onward if space is available on the next day's flight.
Case #2 — A domestic flight from a small city to Chicago or Denver is supposed to connect to a connecting flight on another airline to a vacation destination. If the incoming flight is late, the operating carrier is not held liable in any way. If they miss the connection, the passenger must fend for themselves — again, through no fault of their own other than looking for the biggest bargain.
Case #3 — A late-afternoon trans-continental flight on a carrier is canceled. If this flight begins a multiple-segment trip, the connections are canceled. Plus, the passengers are faced with paying for an overnight stay at an airport hotel. Hopefully, they will be booked on the next available flight to their destination aboard their airline. However, rarely will the airline responsible for the cancellation pay for overnight accommodations and extra meals caused by their cancellations.
Flight delays happen often to airline passengers.
These kinds of incidents frequently happen, according to anecdotal stories and complaints. Airlines claim no responsibility for any delays. And passengers have to make the best they can of the situation caused by the airlines. Even if the airlines provide accommodations and a paltry dining stipend, passengers may miss cruises, tour groups, family events, and meetings.
ALSO ON TRAVELERS UNITED: Airlines fail and passengers get no flight delay compensation
Airlines should be held accountable for their delayed flights. Passengers should not be penalized for connections missed through no fault of their own and caused by the failure of airlines to operate according to public schedules. Airlines should be held responsible.
Here is the European delayed flight rule
In Europe, airlines must stick to their public schedules within three hours.
If an intra-European flight up to 1,500 km or less arrives at the gate more than three hours late, passengers are eligible for €250 (about US$290).
When the intra-European flight is more than 1,500 km and more than three hours late, the fine is €400 (about US$460).
Should the flight be outside of the EU, between 1,500 and 3,500 km, and more than three hours late, the fine is €400 (about US$460).
If the flight is outside of the EU, is more than 3,500 km and more than three hours late, the fine is €600 (about US$700).
These delay rules apply to only European Union airline flights outside the EU. However, they apply to all airlines operating within the EU.
The US should require airlines to adhere to their schedules just as they do in the EU.
Travelers United is discussing a US regulation change with Congress and DOT. We are trying to institute delay rules similar to those of the EU here in the USA. When airlines had reciprocity agreements, missed connections caused by airline delays were handled by shifting passengers to other airlines. Today, most of the reciprocity agreements are no longer in force. Passengers need protection for missed connections that are no fault of their own. And airlines should be held accountable for maintaining their public schedules.
READ ALSO: Big passengers present significant problems for airlines

If you agree with our efforts, join with us and add your voice to thousands of others in Washington, DC. The more voices we have, the better our concerns are heard. Plus, you will get the benefits of secure WiFi, a travel info vault, and a password manager. All in all, more than $250 in value for $49 a year.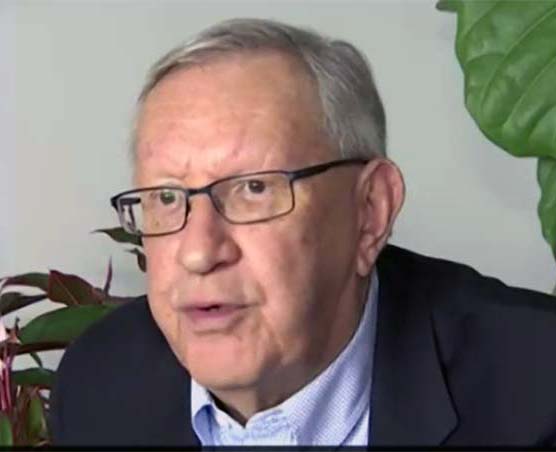 Charlie Leocha is the President of Travelers United. He has been working in Washington, DC, for the past 14 years with Congress, the Department of Transportation, and industry stakeholders on travel issues. He was the first consumer representative to the Advisory Committee for Aviation Consumer Protections appointed by the Secretary of Transportation from 2012 through 2018.