---
Airline actions that harm passengers during epidemics and IT outages need DOT action
---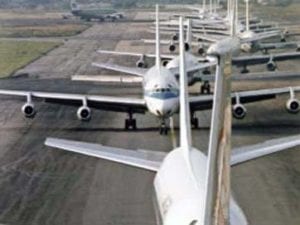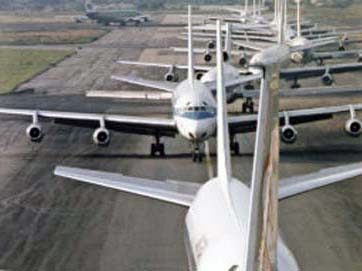 Today, the airline industry is facing a major test with the coronavirus epidemic. However, not all airlines are working to help passengers.
United Airlines just changed its refund policy from providing flight payment reimbursements for delays from coming into effect after two hours to 25 hours. The old rule provided passengers the right to a full refund if a schedule changed by more than 2 hours. This most recent change means that any travelers who find themselves being delayed for as much as a full day will not get a refund. Though United has cut its service, It should not penalize passengers for their decisions. This is a simple money grab so that the carrier can hold up passengers for the airline's actions.
Other major airlines are sticking to their contracts of carriage that will protect passengers in case of canceled flights and changes in schedules. Most passengers will work with those airlines and not complain.
DOT needs to protect passengers from epidemics as well as airline and contractor failures
The resulting flight delay and cancellation compensation is a situation where DOT needs to step in for both scheduled flights and for events like the COVID-19 coronavirus.
A simple fine for flights arriving more than three or four hours late would provide passengers enough financial cushion to pay for an overnight or increased airfare.
During times of epidemics and Acts of God, change fees and cancellation fees should be eliminated.
The COVID-19 coronavirus means more unpredictable disruptions
Currently, the airlines are facing uncertain world economies as an unknown virus sweeps across the planet. As countries and cities create quarantined zones and limit corporations from bringing workers together, the economic systems will stop operating. And, much of travel and tourism that fuels airline growth will stop.
Flight delays and cancellations have consequences for passengers. Rapid changes to our economy create problems similar to those suffered when faced with unknown IT failures. However, weather delays are simply cataloged and passengers do not receive any flight delay compensation. The coming cancellations will need a new approach. Hopefully, a fair approach.
The announcement by major airlines that they are waiving all change fees and cancellation fees will help passengers. Plus, airlines will not go broke. They are strong moneymaking corporations these days.
Plus, airline contracts of carriage — a legal contract between passengers and the airline — do specify that passengers are to expect a flight operating according to a schedule. The only guarantee is that the passenger will be transported from Point A to Point B. There are no requirements for airlines to even stipulate the time or date of arrival. Everything is on "best efforts."
However, the contracts and recent decisions do protect passengers based on cancellations and schedule changes.
It started with the airlines' computer crashes — and Congress acted to protect passengers
Two giant failures of airline IT systems resulted in multimillion-dollar consequences for passengers. These fiascos happened via reservation/computer system outages and flight delays. The Department of Transportation (DOT) needs to change the ways that airlines must deal with flight delay compensation.
In the case of IT failures, Congress mandated DOT do a study of the current regulations. the new law intended that passengers know what airline actions will be in case of widespread IT failures. Travelers United's negotiating efforts resulted in the hardline wording of the latest 2018 FAA Funding Bill. In Section 428 Congress has mandated that all airlines will have to tell passengers what they can expect in terms of compensation, lodging, and meals. It is a start.
Section 428: In the event of a widespread disruption, a covered air carrier shall immediately publish, via a prominent link on the air carrier's public internet website, a clear statement. It will indicate air carrier actions with respect to a passenger of the air carrier whose travel is interrupted as a result of the widespread disruption. Specifics provisions will be noted:

''(1) provide for hotel accommodations;
''(2) arrange for ground transportation;
''(3) provide meal vouchers;
''(4) arrange for air transportation on another air carrier or foreign air carrier to the passenger's destination; and
''(5) provide for sleeping facilities inside the airport terminal.
Computer/reservation system outages
Over the past year, the information technology (IT) system failures have become almost epidemic. Whenever these systems break down, everything from reservations and customer service together with operations breaks down. The airlines have resorted to treating these incidents as "Acts of God." However, these are airline failures that are completely under the control of the airlines and their contractors.
According to FlyerTalk.com:
In recent years, computer crashes have become almost as big a potential headache for air travelers as the threat of winter storms. In January, a computer glitch led to the cancellation of at least 280 Delta Air Lines flights. Less than a month later, United Airlines flights were subject to system-wide delays following a crash of the airline's flight planning network. To varying degrees, American Airlines, Southwest Airlines, and Alaska Airlines have all suffered similar nightmare scenarios involving IT glitches.
Yet, passengers are the ones who suffer the most. If passengers miss connection flights, they either have to wait extraordinarily long times for onward transportation. Or, they simply lose their airfares on other flights if they are not connecting on the airlines that suffered the IT outages. Let's say that a passenger booked a flight on Delta Air Lines and was connecting to JetBlue or Spirit. The passenger may find that they have been considered a "no-show" on the connecting flight. They can lose the entire value of their ongoing airfare. And, that's not to mention problems with lost hotel reservations and package tours.
ALSO IN TRAVELERS UNITED: Denied boarding compensation — know the real rules
There are many reasons for these delays
This virus outbreak may be a learning opportunity. Airline executives have no IT problems to blame, but the effects on passengers are the same.
This may be the time to invest in airline IT systems. They claim that during the years of deep airline losses they stopped investment. However, today the airlines make record profits and have done so for the past years. There are still IT failures. Plus, having late flights is not a function of information technology. It is a function of operations. Their schedules have no give and take in the current overloaded airline systems.
The actions that airlines take today will show whether they care for their customers. This coronavirus will take much more than fleecing the public. This virus will need a coordinated effort by both customers and airlines, working together to change the system.
READ ALSO: You have rights when airlines make changes to booked flights
Passengers need to be treated as human beings rather than a form of self-loading cargo.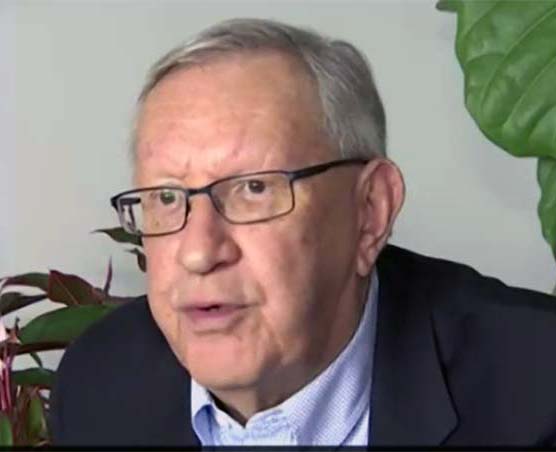 Charlie Leocha is the President of Travelers United. He has been working in Washington, DC, for the past ten years with Congress, the Department of Transportation and industry stakeholders on travel issues. He was the consumer representative to the Advisory Committee for Aviation Consumer Protections appointed by the Secretary of Transportation from 2012 through 2018.