---
Airline cancellations or schedule changes after booking put passengers in control
---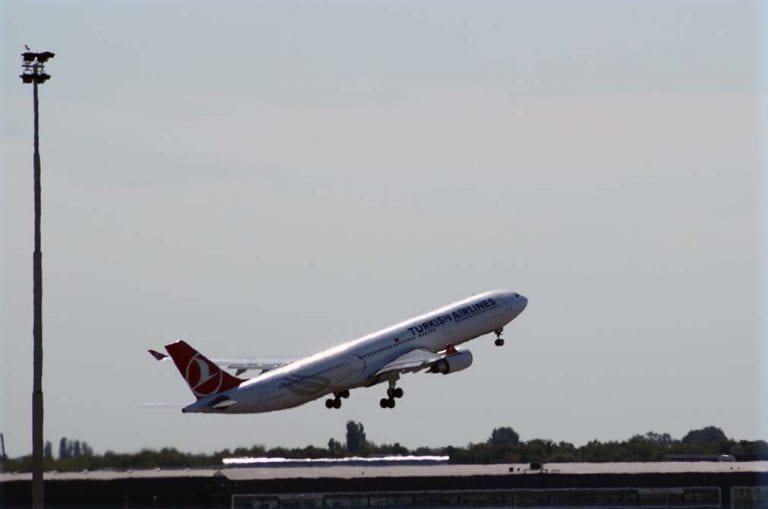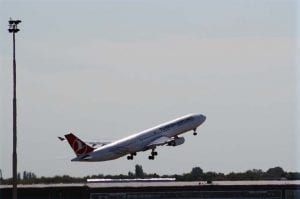 Passengers can't change the weather. But what happens when there are airline schedule changes to a traveler's schedule months or weeks before take-off? Or an airline cancellation of a scheduled flight?
COVID-19 forced the cancellation of hundreds of flights. Often, the weather forces a change in a flight or air traffic operations mean flight cancellations. Passengers are normally left holding the bag. But, in some flight-cancellation situations, the passenger is in command of their own fate. Travelers need to know that they have options provided through the contract of carriage and DOT regulations.
These rules affect all domestic airlines as well as all foreign airlines that fly in and out of the US. These last four months were a perfect example of airlines charging for flights and then canceling them. DOT rules and contract clauses required the airlines to refund the money that passengers paid for airfares and ancillary fees.
The COVID Pandemic of 2020 resulted in a variation on these flight change rules.
NOTE: Travelers United disagrees in the most vocal of terms with DOT's current conclusions about canceled flights during the COVID pandemic. We agree that any airline that canceled flights prior to passengers requesting cancellations should result in a full refund of the airfare and any extra fees paid. However, if the passenger changed their flight at the behest of the US government, they need to be made whole and should maintain control of their own money. Airline credits with strings attached are not proper. Airline credits with expiration dates are simply postponed theft from passengers.
DOT must recognize that this money that has been kept by airlines is not their money. At the very least, if it is not refunded as cash the money should be provided to the passenger as a credit to be used as they wish for whomever they wish to any destination they want. The money should be useable as a store credit, not as property of the airlines.
If airlines change schedules before flights, passengers can decide whether to accept changes
When an airline changes a passenger's itinerary, the passenger can decide whether or not to accept those changes. Plus, some airlines spell out their rules in case of delays during travel. Of course, at the last minute, getting an advanced purchase airfare refunded and then paying a full, last-minute airfare is not a real option. But, for some, it may be the only option, depending on flight availability on your original airline.
A recent flight from Washington, DC, to Barcelona, Spain, was changed by British Airways. The airline, via the travel agent, requested that the passenger accept the airline schedule changes.
The passenger refused to accept the airline schedule changes. The travel agent came back and said that the passenger "does not qualify for a full refund as there are alternate flights. If the schedule change is less than 120 minutes, the passenger gets no refund. Our tickets are sold as non-refundable; however, the airline will permit cancellation of the complete booking for a fee. The cancellation fee is $450.00 per person."
The passenger consulted the Contract of Carriage from both British Airways and American Airlines. He decided to write to the travel agent and request that his flight be canceled and that he get a refund.
READ ALSO: Passengers need an official DOT legal policy
The Contract of Carriage controls what is possible and what is not
Look at the contract of carriage clauses noted below. The passenger, upon petition to British Airways via the travel agent, prevailed. The airline approved the cancellation.
British Airways has agreed to a full refund.

We have cancelled his booking and have submitted the ticket to British Airways for a full refund due to the unacceptable airline schedule change.

Refunds can take between 6 to 8 weeks to be completed, and will be refunded back onto the original form of payment.
When an airline faces a delay of their making, passengers can get their money back. They can make their own plans. Not all airlines have the same rules. However, most airlines have rules that put passengers in charge when schedules are changed after a booking is completed.
4. CANCELLATION AND REFUNDS

(A)UNLESS OTHERWISE AMENDED BY THE PROVISIONS IN THE INDIVIDUAL FARE RULES, RULE 80 (REVISED ROUTINGS, FAILURE TO CARRY AND MISSED CONNECTIONS) AND 90 (REFUNDS) ARE APPLICABLE TO FARES GOVERNED BY THIS RULE.

(C)SCHEDULE CHANGE IN THE EVENT, AFTER TICKET ISSUANCE, SCHEDULE CHANGES ARE MADE BY AA THAT:

(I)AFFECT A PASSENGER'S DEPARTURE AND/OR ARRIVAL BY 2 OR MORE HOURS;
(II) RESULT IN THE ADDITION OF AN INTERMEDIATE STOP ON THE PASSENGER'S ITINERARY;
(III) RESULT IN A SUBSTITUTION OF EQUIPMENT NOT ACCEPTABLE TO THE PASSENGER; OR
(IV) IF A CANCELLATION OR A CHANGE IN EITHER AIR OR TOUR ITINERARY IS INITIATED EITHER BY AA OR ITS TOUR OPERATORS WHICH IS UNACCEPTABLE TO THE PASSENGER, THE PASSENGER WILL HAVE THE OPTION OF CANCELLING WITHOUT PENALTY, OR REROUTING ON DIFFERENT FLIGHTS TO/FROM THE SAME OR DIFFERENT DESTINATION.HOWEVER, THE PASSENGER MUST PAY ANY ADDITIONAL AMOUNTS RESULTING FROM THE REROUTING.
If, after you buy your ticket:

• we make a significant change to the scheduled departure time of your flight;
• you find this change unacceptable; and
• we or our authorised agents cannot book you on another flight which you are prepared to accept, we will give you an involuntary fare refund.
Acts of God, war, riots, strikes, and other force majeure causes are not covered
The Delta Air Lines Contract of Carriage includes language about delay liability for Delta Air Lines. Of course, acts of God, war, riots, strikes, and other force majeure causes are not covered.
B. Delta's Liability in the Event of Schedule Changes, Delays and Flight Cancellations

In the event of flight cancellation, diversion, delays of greater than 90 minutes, or delays that will cause a passenger to miss connections, Delta will (at passenger's request) cancel the remaining ticket and refund the unused portion of the ticket and unused ancillary fees in the original form of payment in accordance with Rule 260 of these conditions of carriage.

If the passenger does not request a refund and cancellation of the ticket, Delta will transport the passenger to the destination on Delta's next flight on which seats are available in the class of service originally purchased. At Delta's sole discretion and if acceptable to the passenger, Delta may arrange for the passenger to travel on another carrier or via ground transportation.

If acceptable to the passenger, Delta will provide transportation in a lower class of service, in which case the passenger may be entitled to a partial refund. If space on the next available flight is available only in a higher class of service than purchased, Delta will transport the passenger on the flight, although Delta reserves the right to upgrade other passengers on the flight according to its upgrade priority policy to make space in the class of service originally purchased.
Sometimes passengers can cancel reservations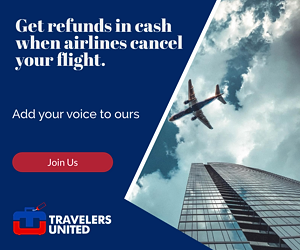 Sometimes, airlines make a change to a reservation before the flight. When it results in more than a 90- to 120-minute change in schedule, passengers can normally cancel that reservation. In the case of code-share flights (as the flight used in this article was), check both airline contracts of carriage.
Passengers need to know their flight-cancellation rights. When faced with schedule changes, they should write to travel agencies quoting the airline contracts of carriage. They usually will prevail after the agency forwards the request for cancellation to the airline.

---
READ ALSO:
Wanted: Free, secure, verified vaccine certificates for US citizens today
Dad, Thanks for the love of travel
---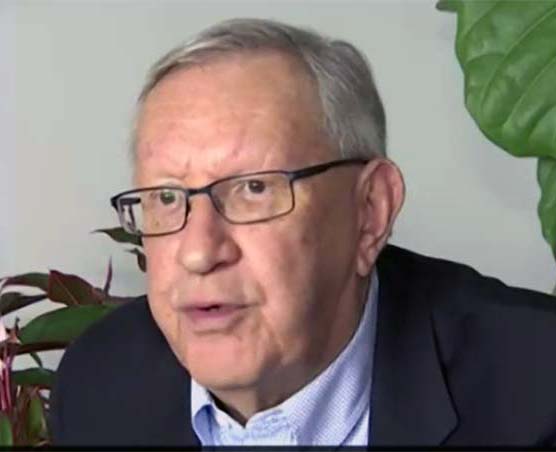 Charlie Leocha is the President of Travelers United. He has been working in Washington, DC, for the past 14 years with Congress, the Department of Transportation, and industry stakeholders on travel issues. He was the first consumer representative to the Advisory Committee for Aviation Consumer Protections appointed by the Secretary of Transportation from 2012 through 2018.