---
EU rule 261 means big compensation for transatlantic fliers — up to €600 for a three-hour delay on transatlantic flights. 
---
For years, Travelers United has been educating America's flying public about the European Union (EU) rules. We have focused especially on the rules regarding international flight delays across the Atlantic. Still, most American flyers do not know how they are protected by EU air passenger delay compensation. They can get compensation from airlines when flights are delayed by as much as three hours under EU rule 261.
According to a DOT table that lists "Controllable Cancellations" when transatlantic flights are delayed, US airlines have compensation for some meals and hotel expenses. But if you buy your ticket on "European Metal" (a European Union airline), you may be eligible for €600 in delay compensation.
Passengers are entitled to receive up to €600 for three-hour transatlantic delays.
As international travel picks up again, it is time to remind US passengers of the EU rules. Passengers are entitled to up to €600 for a three-hour delay for transatlantic flights on European airlines flights (such as Lufthansa, KLM, Iberia, TAP, etc.) from the US to Europe. All flights from Europe to the USA also offer this delay protection payment of up to €600.
A survey done several years ago by airhelp.com found that 92 percent of U.S. citizens do not know their air passenger rights. The travelers' ignorance is still widespread. Globally, air travelers are missing out on $6 billion a year in EU air passenger delay compensation. Despite EU law EC rule 261 requirements, airlines are still not making passengers aware of their rights. 
AirHelp surveyed by contacting more than 2,000 people across the United States. It is one of the most comprehensive pieces of research on air passenger rights. The survey findings suggest that there is still a long way to go before air passengers are fully aware of their rights.
International flight delay compensation is unknown to most US travelers. It is covered under the Montreal Convention, an international treaty, and by European Union rules (EU air passenger delay compensation rules). 
US airline passengers do not know their EU rights or how to file a claim.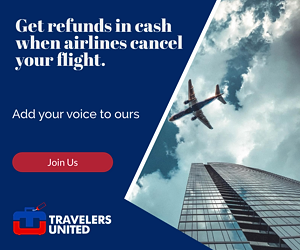 One in four US air passengers thought they were eligible to receive up to $600 in compensation. However, less than 25 percent of those on a disrupted flight filed a claim.
Air passenger rights regulation EC rule 261, a 16-year-old law, is not widely understood in the US. This rule also covers US citizens traveling to and from Europe. Billions of dollars in airline compensation are never claimed by passengers.
According to this survey, the three main reasons passengers did not file for compensation were:
— Passengers are not aware of their rights (63 percent);
— they did not think that they were eligible for compensation (47 percent);
— they did not know how to file a claim (42 percent).
Despite the protection that EC 261 provides for air travelers, thousands of air passengers miss out on compensation. Most never file a claim out of ignorance. Every year, almost 13 million passengers leave over $6 billion in the hands of the airlines that owe them compensation following unpleasant flight disruptions.
There is a real need for continued consumer advocacy work and education to increase awareness and understanding of air passenger rights. Here is the basic outline of the EU rule 261.
Flight disruptions: These are the passengers' rights under EU Rule 261.
Passengers may be entitled to financial compensation for delayed or canceled flights and in instances of denied boarding. This compensation can mean about $600 per person in certain circumstances. The conditions for this stipulate that the departure airport must be within the EU. Or, the airline carrier must be landing in the EU and headquartered in the EU. Compensation may be claimed within three years of the disrupted flight.
The reason for the disruption must be caused by the airline. Situations deemed as 'extraordinary circumstances,' such as unannounced strikes, storms, or medical emergencies, mean that the operating airline is exempt from the obligation to compensate passengers. In other words, extraordinary circumstances do not qualify for delayed-flight compensation.
Financial Compensation under EU Rule 261

This rule applies to all flights departing from the European Union (EU) for the US and for all European airline flights departing from the US for the EU. That means that if a traveler flies on American Airlines, United Airlines, or Delta Air Lines, from the US to Europe, and their flight is delayed for three hours or more, the passengers will not receive compensation. If the passengers were flying on an airline such as British Airways, Iberia, KLM/Air France, or Lufthansa, they would be eligible for the Euros 600 compensation for the three-hour delay. All flights departing from the EU are covered under Rule 261.

If a flight is canceled or arrives more than 3 hours late on arrival at the final destination stated on your ticket, you may be entitled to compensation of €250 – 600, depending on the distance of the flight:

Within the EU
— 1,500 km or less – €250
— over 1,500 km – €400

Between EU airport and non-EU airport
— 1,500 km or less – €250
— 1,500 – 3,500 km – €400
— more than 3,500 km – €600

So, a delayed flight of more than three hours from the EU to the US, or vice versa, will mean 600 EUR ($738) in compensation.

There are some exemptions, however, the compensation is steady and getting paid is almost like clockwork once a passenger knows the rule and the process, or they can use a site like AirHelp.com.
Passengers can use an AirHelp or FlightRight app
Several years ago, AirHelp and FlightRight launched new tools to help travelers sift through eligible flights. The app concentrates specifically on flights that are eligible for compensation. With permission, the tool can check up to three years prior by connecting the traveler's site inbox.
With AirHelp and FlightRights secure apps, affected passengers can also check flight eligibility at the airport. The app will analyze if a flight problem qualifies for compensation and then register a claim within a few seconds. These apps are free and are available at the Google Play Store and the Apple App Store.
Air passenger rights are of the utmost importance but are consistently ignored by Congress and other political leaders. Even the Department of Transportation does not take effective action to educate passengers. These US/EU delay rules and other Montreal Convention rules for international flight issues are not included in DOT materials.

Travelers United is grateful to these sites for holding airlines accountable. The apps get consumers around the world the compensation they deserve. Together, we also work tirelessly to inform consumers about their rights.
---
READ ALSO:
Should airlines be liable for missed connections?
How to stay safe when traveling — use city smarts
---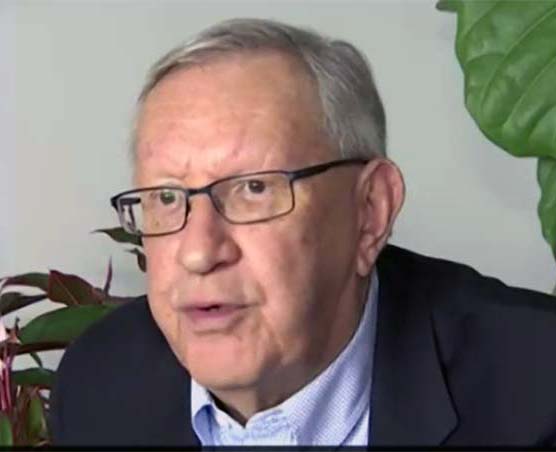 Charlie Leocha is the President of Travelers United. He has been working in Washington, DC, for the past 14 years with Congress, the Department of Transportation, and industry stakeholders on travel issues. He was the first consumer representative to the Advisory Committee for Aviation Consumer Protections appointed by the Secretary of Transportation from 2012 through 2018.