---
Travel agent etiquette travelers should follow: Be specific.
---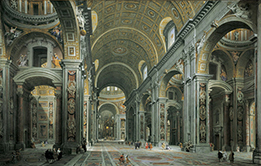 Travelers who book all their own travel can skip this post. But, any traveler who uses a travel agent, especially the first time they use a travel agent, should read on. Leave these 5 forbidden travel agent words out of your requests. Doing so will save both traveler and agent a lot of time. (For travel agents reading this, these are some of the forbidden travel agent words they dread hearing.)
1. "Reasonable" — as in price.
No two people have the same definition of reasonable. For some, it might be $100 a day, or $1,000 a day. Different travelers have different expectations. It's much easier for a traveler to indicate what they hope to spend, or what their budget is for a trip. If that's unreasonable, a travel agent will tell them.
ALSO IN TRAVELERS UNITED: Great travel memories — pressed between the pages of my mind
2. "Nice" — as in a hotel or resort.
Again, this forbidden word means such different things to different people. Some clients are happy with a bed, a private bathroom, and working WiFi. Others think nice means 24-hour room service and a serious gym with top-of-the-line equipment. Travelers should tell an agent what's important to them. Then agents will have a much better chance of finding the hotel or resort that fits the traveler's desires.
3. and 4. "Early" and "Late" — followed closely by "morning," "afternoon" and "evening"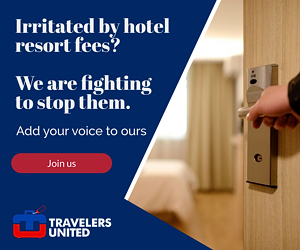 These forbidden words are trouble, especially when booking flights. As a night owl, I hate mornings and think any flight before about 9 a.m. is extremely early. On the other hand, I have no problem with late arrivals and even red-eyes. But, I have friends and clients who are happy to head to the airport at 4 a.m., while they might never want to arrive after about 9:00 p.m.
Sometimes, with time zones and possible connections, it doesn't matter what time travelers leave but what time they arrive. Saying something like, "I need to arrive in time for dinner around 7 p.m." or, "I want to be home by 6 p.m." helps an agent send a traveler the right options the first time.
READ ALSO: Hotel safety is still primarily on the shoulders of guests
5. "Best" — as in the best hotel, best cruise line, etc.
The problem here is that the forbidden word is so subjective. Leaving price out of it, even when money is no object, "best" might be a classic hotel or a more modern property. Or, it might be the least trendy, or the most trendy, etc.  As with "nice," it's much more helpful to say what the most important things are to a traveler in a hotel. A very helpful piece of information when travelers don't know a destination is to tell an agent what favorite hotels they have stayed at in the past and what they liked. Then, the agent can try to come up with the same style property.
The short version of all this: travelers should be specific when they can. It's not just about time; it's also about getting the trip travelers want, with as little back and forth as possible.
In time, if travelers work with the same agent regularly, that agent can probably start doing some mind-reading. Many travel agents know their clients' preferences better than their own spouses do. But, when working with travel agents, travelers need to start somewhere — objectively, not subjectively. Don't use these 5 forbidden words.
Janice Hough is a California-based travel agent a travel blogger and a part-time comedy writer. A frequent flier herself, she's been doing battle with airlines, hotels, and other travel companies for over three decades. Besides writing for Travelers United, Janice has a humor blog at Leftcoastsportsbabe.com (Warning, the political and sports humor therein does not represent the views of anyone but herself.)