---
Congress is working on airline passenger change right now.
---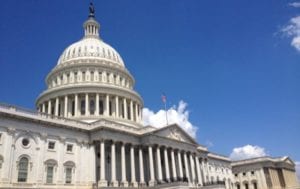 Bills in DC take a few years to develop, and consumer groups are currently working on the 2023 FAA Reauthorization Bill. Travelers United is working with House and Senate congressional committees, airlines, and DOT on what will ultimately become the airlines' future.
Consumer advocacy groups speak with stakeholders about what they see for the future of travel. And both leisure and business travelers will come together to try and move the system in the direction of new airline passenger changes.
Here are some changes Travelers United is working on for the 2023 FAA Bill.
Posters and videos to tell passengers their rights and compensation at airports.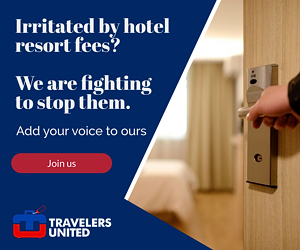 The call to action is simple — DOT should tell us fundamental passenger travel rights where compensation is involved. Don't make airline passengers dig through page after page of government regulation. Passengers should not have to guess what the rules are. Don't allow airlines to mislead travelers.
See: 3 ways DOT should post basic passenger travel rights at airports.
Clarity of DOT legal policies to fight poor aviation policies.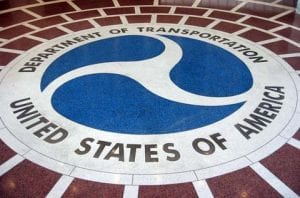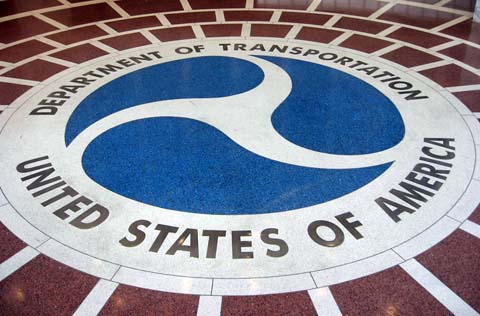 During the pandemic months, airlines garnered record numbers of complaints in the official Department of Transportation (DOT) airline complaint system. Understandable laws are the first step in the DOT legal policy. The lack of airline refunds after airlines canceled flights caused thousands of filing. The pandemic has uncovered many needed airline passenger changes.
A petition to the DOT to get some redress is the only path. Passengers need to send a description via the DOT complaint system. And, they have in record numbers. DOT reminded the airlines of the law that required refunds for canceled flights after the outpouring of passenger complaints. DOT added a notice to airlines that they reach out to customers convinced to take credits and offer them cash instead.
See: Passengers need an official DOT legal policy.
Uniform flight credit rules for all airlines (and no expiration of credits issued during the pandemic).
Today, airlines hold more than $10 billion in flight credits. Consumers should be allowed to use their credits in any way they want. After all, this is money that is rightfully theirs. Congress needs to make a strong statement. Companies that issued travel credits should make them non-expirable.
See: Why we need a common flight credit rule for airlines from DOT, now
Explanation of European Union Airline rules that affect US citizens when flying from the US to Europe.
As international travel picks up again, it is time to remind US passengers of the EU rules. Passengers are entitled to up to €600 for a three-hour delay for transatlantic flights on EU metal flights from the US to Europe and on all flights from Europe to the USA. The needed airline passenger changes will include these rule explanations for US consumers.
Read: How to get about $700 in flight-delay compensation with EU rules
Make the Airline Passenger Advocate a separate paid position outside of normal DOT hiring.
The Airline Passenger Advocate is currently the Assistant General Counsel for the Office of Aviation Consumer Protection. The passenger advocate needs independence so that DOT cannot pressure the appointee. This position should be a part of the DOT Inspector General's office with appropriate staff.
Increase denied boarding and lost/damaged/delayed baggage compensation subject to cost of living increases.
These new rules are in effect today.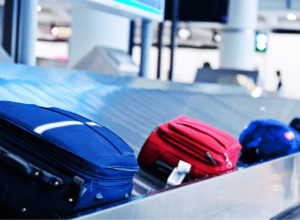 Prohibiting the involuntary bumping of passengers who have already boarded an airplane.
Raising compensation for bumped passengers from $675 to $775 for delays of up to two hours, and from $1,350 to $1,550 for delays of more than two hours.
Clarifying requirements to notify passengers about oversold flights.
Removing any maximum limits on compensation for denied boarding, voluntary or involuntary.
Applying these rules to foreign airlines operating within the United States.
Raising compensation for mishandled baggage from $3,500 to $3,800
See: Increased denied boarding compensation and mishandled baggage compensation effective now
Require international airline alliances to issue boarding passes and check luggage to destinations outside of a single airline alliance.
Many international airline alliances do not provide boarding passes unless the international tickets are all on one ticket. This practice eliminates the ability to change airline alliances midway on a trip. Some global airline alliances do not offer baggage transfers for passengers changing from one international partnership to another. The years before the creation of airline alliances were far more flexible for long-distance fliers.
Today, the international consolidation of economic power in the hands of the three top airline alliances is dangerous to airline competition. It harms the aviation free market. It slows the growth of competition both domestically and internationally. Government investigators and regulators must re-examine the premises of these kinds of arrangements — code-sharing, airline alliances, and antitrust immunity grants.
Read: DOT is creating anti-consumer rules through inaction
Allow comparison of airline prices and ancillary fees across airlines
Let's be clear: consumers don't like the current bounty of airline fees. But we are faced with the reality that they will not go away. If the fees are here to stay, consumers, at the very least, are looking for transparent disclosure of fees and systems that can integrate these fees and their exceptions to allow comparison shopping across airlines. These are airline passenger changes to love.
Read: Passengers should be allowed to know the full price of travel prior to purchasing airfare
and Today, honesty in airline advertising is more important than ever

---
READ ALSO:
When you fly, don't make yourself a severe air turbulence victim!
How baggage fees can change. They exceed all other airline charges.
---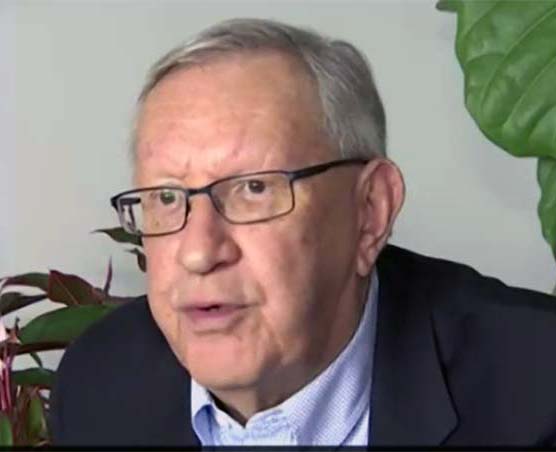 Charlie Leocha is the President of Travelers United. He has been working in Washington, DC, for the past 14 years with Congress, the Department of Transportation, and industry stakeholders on travel issues. He was the first consumer representative to the Advisory Committee for Aviation Consumer Protections appointed by the Secretary of Transportation from 2012 through 2018.