Ancillary airline fees must be disclosed during the buying process to make the free market work.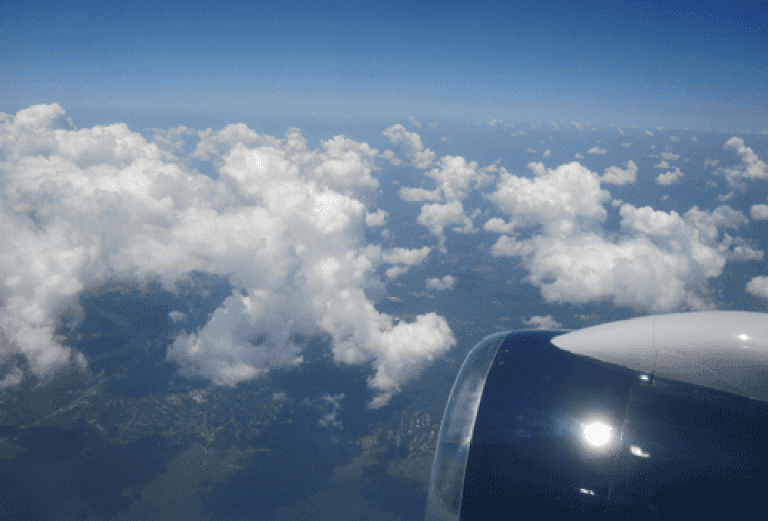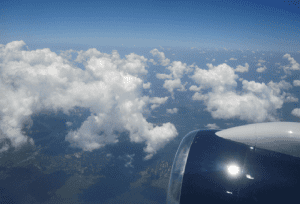 This talk was given in November 2013 before IATA's World Passenger Conference (at which no passengers seem to be invited to attend) held in Dublin, Ireland. The post has been updated. However, the latest Executive Order from President Biden once again brings this subject of price comparisons regarding ancillary airline fees. The text has been edited to bring it up to date in the middle of 2021. Today, these issues are still undealt with by DOT.
Charlie Leocha presented this talk together with other stories by representatives of the American Society of Travel Agents, the Business Travel Coalition, and the Travel Technology Association. We discussed ancillary airline fees.
---
Over this past year, there have been plenty of lively discussions regarding price transparency, airline competition, and ways that consumers can comparison shop across airlines for tickets. The pending Department of Transportation NPRM that is expected to include language requiring airlines to disclose passenger-specific and flight-specific baggage and seat-reservation fees seeks to repair the current system. IATA's new Resolution 787 proposed upending the entire airline ticketing process and replacing it with a new standard.
In 2008 major airlines began unbundling airfares and separating out reservation and baggage fees. Since then, consumers have not been able to easily compare prices across airlines. The only option was going through an arduous reservation process airline-by-airline. We need transparent ancillary airline fees.
Airline consumers do not like the ancillary airline fees. We like them less when they are not disclosed during the buying process.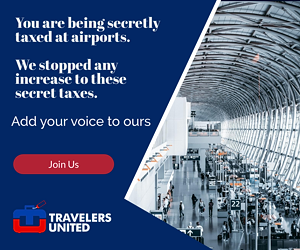 Let's be perfectly clear: consumers don't like this bounty of airline fees. But we are faced with a reality that they will not go away. If the fees are here to stay, consumers at the very least are looking for clear disclosure of fees and systems that can integrate these fees and their exceptions to allow comparison shopping across airlines.
I believe we are at a watershed moment when it comes to airline ticket sales. A collaborative approach including the airlines, GDSs, and ticket agents can come from IATA's call for a modern distribution language that can be applied across all sales channels. The industry needs an overarching approach to distribution in order to deal with the complexity introduced into the buying process by the proliferation of ancillary fees. This is made worse by the maze of exceptions to many of those fees based on frequent flier status and credit card usage. Plus, the association of excepted passengers with others on the same reservations add to the complexity.
Ancillary airline fees must be multiplied by each family member.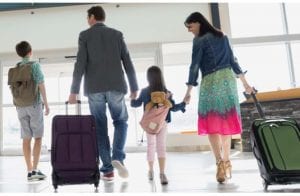 The permutations of different overall prices for airfare grow to astronomical numbers when a family of four books tickets. When they include baggage fees and seat reservation fees in their comparison shopping deliberations across airlines it adds hundreds of choices. The system needs to be developed so that consumers can understand what they are buying. Consumers must have the ability to comparison shop across airlines.
Airlines must allow consumers to comparison shop for the best aviation product. The industry needs to be aware of two other enormous issues as well — privacy and innovation.
The Advisory Committee on Aviation Consumer Protections has tackled this issue.
I was appointed by the Secretary of Transportation to be the first consumer advocate to serve on the Advisory Committee on Aviation Consumer Protections. During those years, the committee held hearings about privacy in a world of increasingly big data. Our discussions included for the first time representatives of the FTC, airlines, travel agents, online travel agents, GDSs, and the DOT. As the industry dives deeper into the world of customized pricing it should be aware that privacy concerns will only increase.
Passengers should be provided a way to anonymously shop for airline tickets and to find the best flight for them. Providing personal information should not be a prerequisite in order to be provided a price.
Customization should be at the request of the traveler, not demanded by the airlines. Passengers should be allowed to choose what services they desire, much as they choose entrees at a restaurant — off a menu provided by the airlines. Of course, airlines can create special "packages."
A family package might include WiFi, snacks, and seat reservations. A business traveler package might include access to the airport lounge, WiFi, and early boarding. Another package might include early boarding, baggage, and no change fees, just like American Airlines offers today.
Give passengers a menu of ancillary services for purchase with prices.
Passengers must choose the ancillary services and airline packages they want. They must not be imposed on them by the airlines based on data gathered from other sources. Airlines should not persist in demanding extra personal data such as marital status and home values. If they do so, airlines should be ready for a strong pushback from consumers. Plus, DOT rules will require the disclosure of all data files the airlines hold about passengers.
The other major issue is innovation. When the airline industry refuses to disclose its ancillary fees with all of its exceptions and rules, innovation is stymied. The biggest change in the distribution of airline tickets came from outside of the aviation industry. These leaps in customer friendliness were the result of the open data. Expedia developed a way to provide Internet users an easy way to see airline prices for all airlines, show them side by side on a computer screen, allow consumers to compare prices and purchase tickets. ITA Software, since purchased by Google, created Google Flights. It took its data from the airlines' own ATPCO. ITA's software engineers created an alternative to the GDS-centric model that runs the bulk of travel agent and airline websites.

Stop airlines from withholding fee data from passengers during the buying process.
However, today, top-of-the-line software engineers and budding programmers are hindered by a lack of data. In their development of new airline/customer interfaces, airlines are reluctant to release ancillary fee data.
There are many excuses for this situation. But the lack of technology to handle the complexity of the airline ticketing process has been trotted out as the main reason for the airlines' reluctance to share their ancillary fee data. In my opinion, airlines are cutting off their noses to spite their face.
By not fully disclosing ancillary fees and the maze of exceptions to their sales channels they are losing sales. Every survey I have seen concludes that when passengers are given choices to upgrade their services, they leave with a better experience, knowing that they have the opportunity of choice.
The airlines stymy competition by not disclosing important data needed to provide clear choices to their customers. This limited information hinders the ability to comparison shop. It damages innovation that could make their interaction with passengers far easier and more pleasant.
Passengers deserve the gift of price comparison.
Travelers United clearly supports any solution that would allow passengers to easily compare prices across airlines. This includes ancillary fees. We support any solution that allows passengers to purchase their complete ticket — including seat reservations, baggage, and other fees — anywhere airline tickets are sold.
Plus, we cannot forget that changes in the aviation reservations systems cannot be seen in a vacuum. There is an entire universe of travel providers. These include hotels, vacation homes, cruise lines, car rental companies, and tour operators. They must be considered as standards are developed.
It is time for all stakeholders in the travel industry to come together to forge a new technology standard. The collaboration will allow all of the stakeholders — airlines, hotels, cruise lines, car rental companies, tour operators, travel agents, and GDSs — to work together. They will be able to create a system that allows transparent pricing of air transportation and other travel providers, provides real-time comparison shopping, allows travelers to choose services they desire, and provides a path to innovation.
---
READ ALSO:
Know the TSA firearms travel rules for passengers on planes
Another dirty little reason hotels love mandatory resort fees
---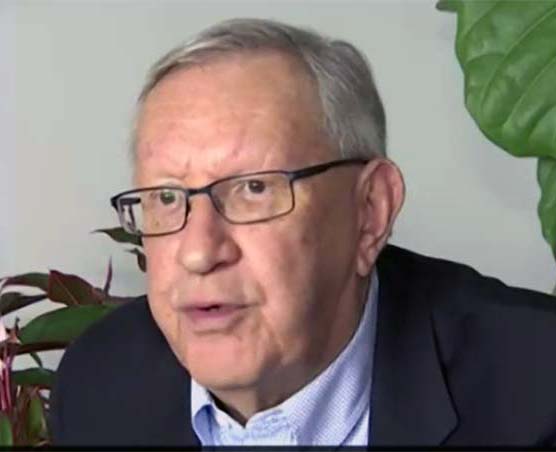 Charlie Leocha is the President of Travelers United. He has been working in Washington, DC, for the past 14 years with Congress, the Department of Transportation, and industry stakeholders on travel issues. He was the first consumer representative to the Advisory Committee for Aviation Consumer Protections appointed by the Secretary of Transportation from 2012 through 2018.