An amazing 5,972 firearms were stopped over the course of 2021, up more than 1,500 from the previous record of 4,432 guns seized in 2019. Passengers should follow the TSA firearms travel rules. As can be seen in the video above, there are specific TSA firearms travel rules for carrying guns. Note, however: Check on state and local gun laws before carrying your weapon by plane across state lines. New York City has exceptionally onerous laws and punishments for gun owners stopped without the proper New York paperwork at TSA security checkpoints.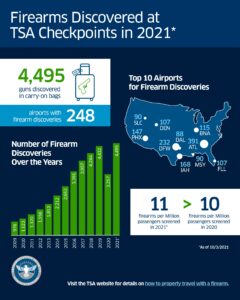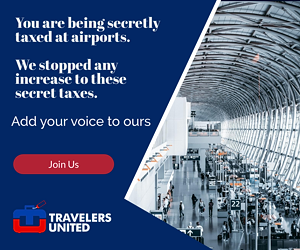 The Administration releases a "TSA Year in Review" report every year, and every year it seems that the number of weapons confiscated and found in carry-on luggage increases. This year the figures for TSA firearms found in carry-on bags are a record. Almost 4,000 firearms for the year, or around 10 firearms a day, were found.
And, if the security studies that showed almost 90 percent of weapons smuggled through security lines were missed, the number of firearms flying in the cabins of America's airliners comes to about 40,000 a year, or about a hundred a day. Of course, no terrorist "intent" was discovered, but we sure have a lot of the public who "forget" that they have a weapon stashed in their carry-on luggage.
TSA firearms figures showed an increase of 17 percent from firearms discovered at 2016 checkpoints.
It is not against the law to transport firearms when traveling by air. Know TSA firearms travel rules.
There is a collection of specific TSA firearms rules that should be followed. These rules come directly from the TSA Transporting Firearms and Ammunition page.
Firearms

When traveling, comply with the laws concerning possession of firearms, as they vary by local, state and international governments.
If you are traveling internationally with a firearm in checked baggage, please check the U.S. Customs and Border Protection website for information and requirements prior to travel.
Declare each firearm each time you present it for transport as checked baggage. Ask your airline about limitations or fees that may apply.
Firearms must be unloaded and locked in a hard-sided container and transported as checked baggage only. As defined by 49 CFR 1540.5, a loaded firearm has a live round of ammunition, or any component thereof, in the chamber or cylinder or in a magazine inserted in the firearm. Only the passenger should retain the key or combination to the lock unless TSA personnel request the key to open the firearm container to ensure compliance with TSA regulations.
Firearm parts, including magazines, clips, bolts and firing pins, are prohibited in carry-on baggage, but may be transported in checked baggage.
Replica firearms, including firearm replicas that are toys, may be transported in checked baggage only.
Rifle scopes are permitted in carry-on and checked baggage.
United States Code, Title 18, Part 1, Chapter 44, firearm definitions includes: any weapon (including a starter gun) which will, or is designed to, or may readily be converted to expel a projectile by the action of an explosive; the frame or receiver of any such weapon; any firearm muffler or firearm silencer; and any destructive device. As defined by 49 CFR 1540.5, a loaded firearm has a live round of ammunition, or any component thereof, in the chamber or cylinder or in a magazine inserted in the firearm.

Ammunition

Ammunition is prohibited in carry-on baggage, but may be transported in checked baggage.
Firearm magazines and ammunition clips, whether loaded or empty, must be securely boxed or included within a hard-sided case containing an unloaded firearm. Read the requirements governing the transport of ammunition in checked baggage as defined by 49 CFR 175.10 (a)(8).
Small arms ammunition, including ammunition not exceeding .75 caliber and shotgun shells of any gauge, may be carried in the same hard-sided case as the firearm.
Know state laws when transporting guns by air. Beware New York City.
It is best to not carry any guns or firing equipment into New York City unless the bearer knows the exact laws and has the correct permits for carrying the weapon. The laws are so byzantine that I cannot clarify them here. And, despite doing what the TSA tells you to do, you will be arrested. That normally entails spending the night in jail and paying a fine of around $15,000. Beware.
Below are the top 10 airports where firearms were found by TSA in 2021 and the number loaded with ammunition.
1. Hartsfield-Jackson Atlanta International Airport (ATL) 507
2. Dallas/Fort Worth International Airport (DFW) 317
3. Houston's George Bush Intercontinental Airport (IAH) 245
4. Phoenix Sky Harbor International Airport (PHX) 196
5. Nashville International Airport (BNA) 163
6. Denver International Airport (DEN) 141
7. Fort Lauderdale-Hollywood International Airport (FLL) 128
8. Orlando International Airport (MCO) 124
9. New Orleans Louis Armstrong International Airport (MSY) 119
10. Salt Lake City International Airport (SLC) 115

---
READ ALSO:
Top 20 tips to safely manage finances and pay bills while traveling
Code-share close-connection problems
---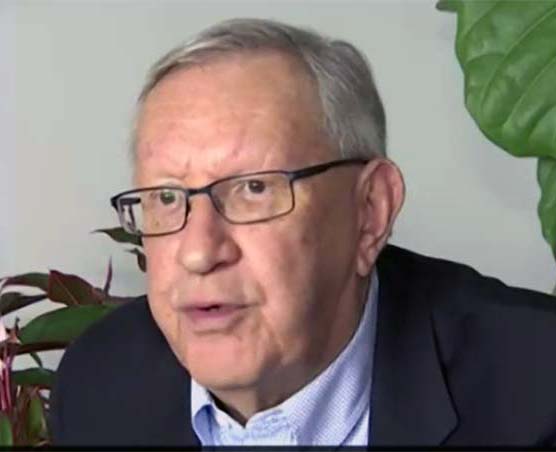 Charlie Leocha is the President of Travelers United. He has been working in Washington, DC, for the past 14 years with Congress, the Department of Transportation, and industry stakeholders on travel issues. He was the first consumer representative to the Advisory Committee for Aviation Consumer Protections appointed by the Secretary of Transportation from 2012 through 2018.