---
At some point, especially after almost two years of a pandemic, most airline travelers will end up or have ended up with travel vouchers or certificates.
---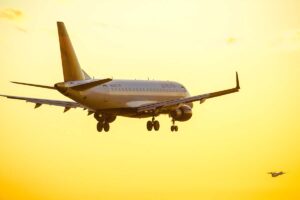 Airline travel vouchers come from unused tickets, or from partially used tickets, or from airline customer service. Airline travel vouchers are issued if something goes wrong during a flight.
Note: If you never use a travel agent, you can stop reading now. Although many people who THINK they don't use a travel agent do use an OTA (online travel agent) such as Expedia, Booking, or Travelocity. For the purposes of this post, I'm going to talk about brick-and-mortar agencies, but the same issues apply to OTAs. Also, a travel agent is equal to travel advisor since the industry has moved to use a travel advisor rather than an agent.
The traveler agent world of nonrefundable tickets 
When a nonrefundable ticket is issued through a travel agency, human or OTA, and gets canceled, the credit normally stays with the travel agency. Travel agents/advisors can reissue, in some cases with a waiver from the airline, when the passenger is ready to travel.
But in some cases, especially now during the pandemic, airline policies and waivers supersede this. For example, British Airways' "Book with Confidence" program allows passengers to change their tickets without penalty. If a travel agency-issued ticket is changed to a higher fare, no problem, the agency collects the difference. However, if the new fare is lower, an agency has to fill out electronic forms, send them to British Airways, and let the airline redo the ticket. This is fine, except the balance is returned in a residual voucher — that can ONLY be used on the British Airways website. In other words, the agent is cut out of future ticketing.
Maddeningly, this is true even if the voucher is a few hundred dollars, and a future ticket costs several thousand. (Yes, airlines including British Airways do often pay some commission to preferred agencies, especially on business class tickets.)
Changing tickets or canceling them.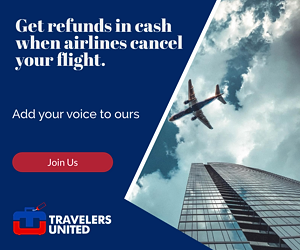 Another situation can come up if a client calls an airline directly to make a change or cancellation. While airlines theoretically refer them back to the issuing agent, in some cases an airline reservations agent will handle the change or cancellation. The airline sends any residual credit to the passenger. Again, such a credit voucher cannot be used by the original agent.
This doesn't just hurt agents and agency commissions, it hurts consumers. Take the case where a client has a voucher that can only be used on the airline website. Even if travel agents go through the process of giving them all the schedule and price information where they can book themselves, the agent can't access the new booking. Thus, they can't call the travel agent sales offices or help desk if there's a future problem. This situation can happen with a canceled or delayed flight. (I've personally lost track of the number of times in the past year when a traveler has called or emailed begging me to help them with an airline problem. But because it's a direct booking, I have no way to help, even for a fee.)
Public relations airline vouchers are limited to booking directly with airlines.
The other time travel agent problems come up regularly is when an airline gives a passenger a customer relations voucher by way of apology. As a travel agent, I will regularly suggest to a client who's been mistreated or had a really bad experience that they write the airline and ask for compensation. Often, an airline will come back with at least a token $100-$200 discount off a future trip. Yes, again, those vouchers must be used only by phone or the airline website with the carrier directly.
Again, the traveler books online, and travel agents end up in a situation where they can't help with a problem. This situation becomes more frustrating today as sometimes the problem was caused in the first place by insufficient airline staffing. Therefore, one of the agency clients may have to hold for over an hour or wait in a LONG customer service line at the airport.
Airline employees enjoy the help of travel agents; airline bean-counters do not.
Quite frankly, my sense is that all the airlines probably like saving even limited commission dollars. Most airline employees realize that they can use the help of travel agents. Passengers who have travel agents to fix their problems are passengers the airline employees don't have to deal with, especially during holidays and bad weather days.
In fact, while writing this post, I had clients deal with a mechanical and then crew delay in Hawaii. The communication by phone and email with them went on for over 10 hours. It continued after the flight was finally canceled. Eventually, I was able to put them on a redeye, then had to battle for about 20 minutes with United Airlines on the phone for better seat assignments.
Even so, that 20 minutes was the only time United employees had to spend on the booking. And since it was an agency booking I wrote the complaint letter. The airline eventually gave them $150 each.
A solution to these issues would be to use ticket numbers just as travel agents would.
This seems like this would not be a difficult change. These credits and vouchers all have what amounts to ticket numbers. If the numbers were accepted as partial payment through an agency computer, the same as an old travel agency ticket would be, the problem is solved. And, everyone will be happier.
How about it airlines?

Photo by Avel Chuklanov on Unsplash
---
READ ALSO:
Why CDC warns fully-vaccinated cruisers — skip cruising now
Why use travel agents when airlines say, "Book direct"
---
Janice Hough is a California-based travel agent a travel blogger and a part-time comedy writer. A frequent flier herself, she's been doing battle with airlines, hotels, and other travel companies for over three decades. Besides writing for Travelers United, Janice has a humor blog at Leftcoastsportsbabe.com (Warning, the political and sports humor therein does not represent the views of anyone but herself.)