---
The CDC warns fully-vaccinated cruisers against sailing due to infection rates. Missed ports of call and isolation of uninfected passengers say skip cruising for now.
---
The COVID-19 Omicron variant is battering much of the world, including the cruise industry. After holding steady at about 340 COVID cases aggregately per month on cruise ships sailing through U.S. waters, according to statistics from the Centers for Disease Control and Prevention (CDC), in the two weeks between December 15 and 29 last year, cruise ships reported more than 5,000 cases, involving more than 90 cruise ships. That's nearly 31 times the number of COVID cases that were reported in the first two weeks of December. The CDC warns fully-vaccinated cruisers — "Don't sail."
The CDC recommends travelers skip cruise travel for now, due to the COVID pandemic.
As a result of these statistics, the CDC recommends, "Avoid cruise travel, regardless of vaccination status."
Despite the skyrocketing numbers, the cruise industry's trade group, Cruise Lines International Association (CLIA), expressed an unsurprising different take on COVID and cruising. CLIA called the CDC's warning "particularly perplexing considering that cases identified consistently make up a very slim minority of the total population aboard ships." CLIA points out that their cases are mild or asymptomatic. They complain that the cruise industry is being singled out compared to other sectors.
While the CDC and CLIA don't agree about cruising, it's clear the cruise industry has serious COVID problems for passengers.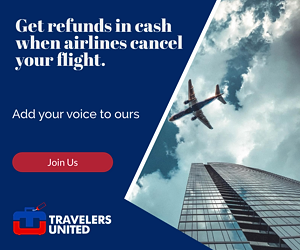 There is no doubt that at this point during the COVID-19 pandemic, the cruise industry problems for passengers aboard their ships can't be ignored.
Consider these four factors before booking a cruise leaving soon:
Vaccination:
The vaccines primarily designed to protect people from becoming seriously ill from COVID or possibly dying from the virus, work well. The breakthrough COVID infection rate for fully vaccinated people continues to increase as the Omicron variant spreads. But the effectiveness of the vaccines is undeniable.
For example, according to the State of Washington's Health Department, as of December 29, their statistics show that unvaccinated people have higher hospitalization rates. Those from 12 years and up, in various age groups, are from 12 to 18 times more likely to be hospitalized with COVID than those who are fully vaccinated. Among seniors, unvaccinated individuals are 13 times more likely to be hospitalized and 15 times more likely to die than fully vaccinated seniors.
Fully vaccinated or not, if you become infected you'll have to isolate as if you're unvaccinated.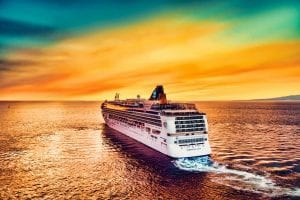 If you're fully vaccinated, but become infected on a cruise, it's likely that it won't result in serious infection. However, you'll be required to endure the same shipboard isolation as if you weren't vaccinated.
Passenger behavior:
The recent behavior of many passengers on cruise ships, acting as though there is no pandemic, has been reported by passengers on social media and to the press. Partying passengers are far more likely than others to contract COVID themselves. Subsequently, they infect others with whom they come in contact.
You can stay away from reckless parties. But, with passengers packed tightly together, ignoring warnings, rules, and even going maskless, you can't escape them entirely. Their potential can infect you, mostly because you won't know who they are.
Missed ports of call:
For some cruisers, the ship is their destination, but most cruisers look forward to exploring their ship's ports of call, taking in tours, shore activities, and shopping. Unfortunately for some cruisers, despite being COVID-free, they are being denied cruise ships ports of call visits because their ship has some infected passengers and/or crew.
Numerous cruise ships have missed ports of call due to a few onboard COVID infections.
Last month, Carnival Freedom was able to stop in Curacao but was denied stops in Bonaire and Aruba due to a "small number" of COVID infected passengers. The ship was able to substitute a stop in the Dominican Republic for the missed stops.
Holland America's Koningsdam wasn't permitted to disembark passengers at Puerto Vallarta due to crew infections. Regent's Seven Seas Mariner wasn't permitted to disembark passengers in Cartagena due to a few COVID cases. The MSC Seashore wasn't permitted to let passengers visit its private island of Ocean Cay in the Bahamas because of COVID infections.
While port closures due to COVID cases on cruise ships haven't been widespread so far, no one can predict when they'll occur and if they'll begin to occur more frequently. The port closures can ruin your cruise. And, it's unlikely you'll be able to get compensation for missing ports of call excursions. When buying your cruise ticket, you agree to abide by the cruise contract. There, it clearly states that the cruise lines have no liability when and if they have to alter cruise itineraries.
Passenger isolation:
When a cruise passenger tests positive for COVID they are immediately taken to isolation. Typically, staterooms are specifically used for this purpose. In isolation, your meals will be brought to the cabin. The cabin television and Internet access will become your entertainment and link to the outside world. Your guarded cabin allows no contact with others on board. No activities. No excursions. Nothing, likely for the duration of your cruise. Some cruise lines may try to send you home quickly, but many will require you to stay in isolation until the end of the cruise, which could be many days.

Whether you're infected with COVID or merely had close contact with an infected passenger or crew member, the isolation you'll be required to endure will be the same.
Sometimes, even fully vaccinated passengers who aren't sick may be isolated because they were in close contact with an infected passenger or crew member. The isolation they endure will be generally identical to an infected passenger and will likely last for the duration of the cruise.
Once you're isolated, your cruise is over. You'll generally get at least a partial refund or credit, but nothing is guaranteed.
Should you book a cruise or cancel a booked cruise leaving soon:
Infection rates are currently unprecedented. Poor passenger behavior on ships exacerbates the chance of infection. The potential for isolation on a ship for days and days or possibly hospitalization in a foreign country thousands of miles from home is too high. In addition, compensation could never make up for missing highly anticipated port excursions or required isolation for days on end, especially if I wasn't infected. Even if you're fully vaccinated and boosted, I don't think it makes sense to book or take a cruise leaving in the near term.
(Image: Regent Seven Seas Voyager at Tallin, Estonia. Copyright © 2018 NSL Photography. All Rights Reserved.)
---
READ ALSO:
Why some flights are delayed and some flights are on time
14 tips for protecting your money while traveling
---
After many years working in corporate America as a chemical engineer, executive and eventually CFO of a multinational manufacturer, Ned founded a tech consulting company and later restarted NSL Photography, his photography business. Before entering the corporate world, Ned worked as a Public Health Engineer for the Philadelphia Department of Public Health. As a well known corporate, travel and wildlife photographer, Ned travels the world writing about travel and photography, as well as running photography workshops, seminars and photowalks. Visit Ned's Photography Blog and Galleries.