---
Make these ten traveler resolutions as 2021 ends. Take stock of the past year to become better travelers going forward. 
---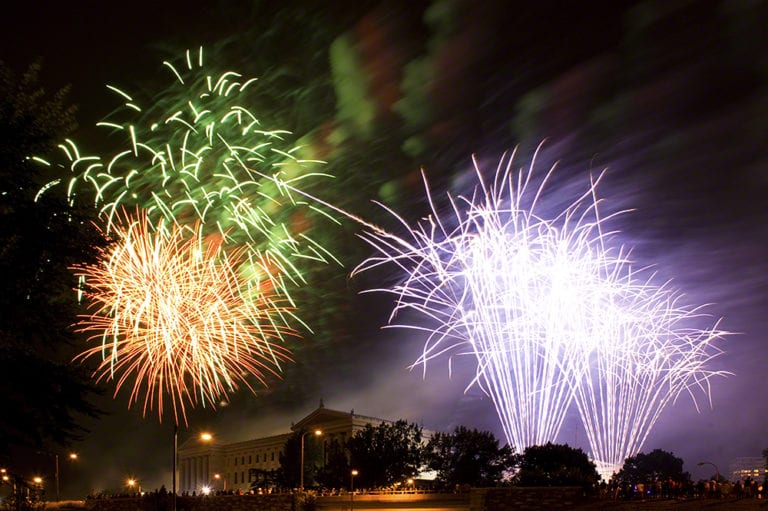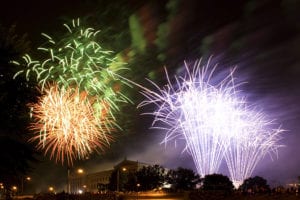 It's been a difficult year across the globe. The COVID-19 pandemic has taken an enormous toll physically. COVID infections across the world have sickened more than 280 million people and more than 5.4 million have died from the virus. The pandemic sapped the strength of everyone. Travelers must take extraordinary precautions to stay safe during the pandemic and often have had to deal with rapidly changing rules and regulations, some while already on their journeys. Make these ten traveler resolutions.
The new year offers an opportunity for rebirth, a chance to assess the past year so we can resolve to improve ourselves going forward. I've been thinking about my journeys during 2021 and those of others in the travel stories I've read and written. Consider these ten traveler resolutions. Adopt them to make trips more ethical.
The pandemic will continue into 2022. Vaccination and using face masks are the best ways to prevent COVID infection.
The first of ten traveler resolutions — Resolve to get vaccinated and boosted:
Every day, the science and statistical evidence amassed during the pandemic clearly prove that the best way we can avoid COVID-19 infection for ourselves and thereby prevent its transmission from us to others who might then need hospitalization or die, is to be fully vaccinated and boosted. Those who are unvaccinated for COVID are five times more likely to become infected, ten times more likely to be hospitalized, and ten times more likely to die from the virus.
Resolve to wear a face mask while inside among other people:
We know from studies that quality face masks, such as N95, KN95, and surgical masks, prevent the transmission of COVID by more than 50 percent. Wearing a face mask can help you remain uninfected from COVID and therefore help you to not transmit the virus to others in case you're infected but unaware of it.
Resolve to only make ethical purchases that don't reward poachers, thieves, and slavery.
Resolve to not purchase unethical or prohibited gifts or souvenirs:
Never buy cultural antiquities in public markets or general stores unless you've fully researched them, obtained a legal certificate of authenticity and purchased them from a dealer who is fully licensed to sell such products.
Don't purchase ivory and/or elephant skin products, rhino horns, etc. They are typically products of poaching and it's not only unethical to purchase them, it's generally illegal.
Be careful purchasing diamonds. It's no longer enough to rely on the diamond certification process. There is increasing evidence that the certification process is very lax and permits some "blood" diamonds to be certified. Only purchase diamonds from trusted sources that have been certified to ensure the diamond was mined ethically and legally.
Resolve to not participate in wildlife tourism without determining if the animals are abused:
Unfortunately, too many zoos, wild animal parks, rides that use animals, and other animal attractions don't treat their animals ethically. Too often the animals are abused. Do your due diligence and determine if the wildlife you plan to visit is humanely treated. In the U.S., stay away from zoos, aquariums, and live animal exhibits unless they're fully accredited by the Association of Zoos and Aquariums (AZA).
Resolve to only use non-nano, reef-friendly sunscreen:
Some governments have passed legislation to ban traditional sunscreens due to the damage they can cause to the ocean's reefs. Sunscreens that use oxybenzone, octinoxate, or octocrylene exacerbate reef bleaching. Sunscreens that use nano minerals can be toxic to invertebrates. Whether or not these sunscreens are banned at your seaside location, choose to not use them. Instead, use non-nano mineral sunscreens which are safe for us, plus the oceans and seas and the wildlife in them.
Prevent plastic pollution that is killing wildlife, hurting people, and clogging our landfills and waterways by bringing reusable bags and water bottles on your journeys.
Resolve to bring reusable bags for your journeys:
One-use and limited-use plastic bags end up as deadly waste in our landfills, oceans, rivers, marshes, and seas. They are often mistaken for food by animals and once ingested can kill them. They also can leach toxic chemicals into the world's water supplies. I hope you'll follow my lead and use reusable, ripstop nylon, foldable bags on your trips for shopping and anytime a bag is needed. They last for years.
Resolve to use a reusable water bottle on your journeys:
Single-use plastic bottles, like single or limited-use plastic bags, clog our landfills and waterways with dangerous plastic. Small pieces of them and other plastics called microplastics can end up in animals consumed by people and thereby end up in us. Purchase a reusable water bottle for your travels to stop contributing to the serious worldwide plastic waste problem.
Resolve to reuse your hotel linens:
Whether for use in your hotel room, pool or beach, don't have your hotel wash your linens daily. Reuse them for several days. Every time your linens are changed, energy is needed to wash and dry them. Plus, wastewater from cleaning them has to be decontaminated before releasing it into our water supply, using more energy and other resources.
Walk or use environmentally friendly public transportation as much as possible instead of other modes of transportation.
Resolve to walk or use public transportation in cities whenever possible:
If you can't walk, use environmentally friendly intracity trains, subways, trolleys, and buses when available, rather than more polluting cars, taxis, etc. In addition, whenever time permits, use more environmentally friendly inter-city trains instead of planes, buses, or cars to go from city to city.
Our last of ten travelers resolutions — Resolve to ensure when visiting parks and refuges that you leave them as you found them:
It's our responsibility to ensure the parks and refuges of the world will be available for future generations to enjoy. When visiting these locations, tread lightly. Stay on trails. Observe the wildlife, but keep your distance from animals to keep them safe. Don't pick flowers or plants. Don't touch or in any way damage or remove historic artifacts.
As travelers, make these ten traveler resolutions. If we all resolve to change our conduct for the better, not only will we be safer and healthier, the world will be better. With just a little effort, but a lot of thought, we'll be able to protect the environment. And, we will help ensure that the amazing sights we see and experience will be available for others for generations to come.
Happy new year everyone!
(Image: New Years Fireworks, Copyright © 2011 NSL Photography. All Rights Reserved.)
---
READ ALSO:
DOT should take these passenger protection actions today
Twenty top, commonsense security steps travelers often forget to take
---
After many years working in corporate America as a chemical engineer, executive and eventually CFO of a multinational manufacturer, Ned founded a tech consulting company and later restarted NSL Photography, his photography business. Before entering the corporate world, Ned worked as a Public Health Engineer for the Philadelphia Department of Public Health. As a well known corporate, travel and wildlife photographer, Ned travels the world writing about travel and photography, as well as running photography workshops, seminars and photowalks. Visit Ned's Photography Blog and Galleries.