---
Seven principles for aviation consumer protection
---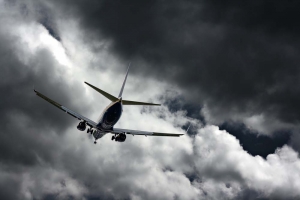 Travelers United, together with other consumer groups, has outlined seven principles to guide airline consumer protection. Four years ago, consumer groups released the principles to the Washington establishment. They landed with a thud and were ignored.
Back in 2018, consumers released "Seven Principles of Aviation Consumer Protection." So far, they have no traction. During the Trump administration, we were notified that nothing was going to change. Now during the Biden administration, consumers are more hopeful.
Our principles of airline consumer protection
The only way that airline consumer protections can be brought about is through deeds and actions. Aviation consumer groups included seven principles to guide consumer protections almost half-a-decade ago. We have been speaking with DOT since then and nothing has happened.
In late February and early March National Consumer Protection Week provided "an opportunity for Americans to learn about their consumer rights. Unfortunately, no one paid attention. Neither consumers nor the DOT changed anything. The exclusion of airline passengers from this year's declaration of National Consumer Protection Week cannot happen again. Aviation consumer groups and Travelers United need to continue to speak out.
US airlines secured their antitrust-immunized global alliances and joint ventures. They consolidated the domestic US airline industry to just four carriers controlling more than 80 percent of domestic seat capacity. They forcefully endeavor to maintain their monopoly market positions. During the pandemic, they received record-setting amounts of grants and loans to keep their system going. Airlines and Congress ignored consumers.
The White House tried to put the focus of consumer protection back where it belongs. DOT should protect consumers and enable them to make better decisions for themselves. The government organizers enrolled scores of consumer protection groups. But, advocacy groups that work with aviation and travel were not notified. A big issue is that this is an FTC initiative, not a DOT program. Heaven forbid that different government departments coordinate.
Airlines restrict consumer access to needed information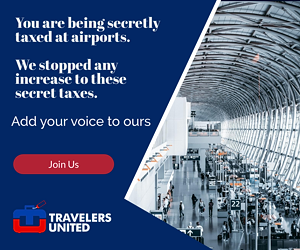 In order for aviation consumers to make decisions, travelers need access to basic public information that the airline industry is holding back. This includes many of the travel resources consumers prefer and rely on.
Some US airlines seek to withhold and restrict the discovery by consumers of airfare, schedule, and availability information presented by metasearch platforms and some online travel sites. These airlines have reduced consumer choice by making it exceedingly more difficult to comparison shop for the best flight at the lowest price in a transparent, simple way.
Seven Principles for Airline Consumer Protections

1. TRANSPARENCY
Travelers should compare prices and purchase all of the services they need for their flights at the time of booking, including ancillary services. Travelers (or their agents) must see all of the options and fees available for a flight before booking travel so they can make informed decisions during the booking process.

2. CHOICE
Travelers should be able to compare prices and services among a broad range of airlines at the travel resource of their choice and be able to compare base fares and ancillary services with the base fares and services from other airlines that sell through the same distribution channel. Choice should be driven by the traveler's needs, and the traveler should be able to compare, contrast and choose the supplier that best meets those needs.

3. COMPETITION
Travelers need access to a robust and competitive marketplace of airlines and other travel suppliers. Competition for their businessmust take place on a level playing field. Both anonymous and self-identified travelers should be able compare their full range of options among airlines. The decision of a traveler not to self-identify should not result in a penalty for the traveler on price, convenience or services offered.

4. INNOVATION

Competition drives innovation. And, travelers should have a broad range of options to book their travel. Choices must range from airlines to online travel companies, corporate travel departments, and traditional travel agencies. Allows each organization to choose and develop the technologies that best meet its needs. Those systems must not interfere with open, transparent pricing and consumer choice.

5. PRIVACY
Allow travelers to shop anonymously across the full range of fares and services offered by airlines. Force no traveler to provide personal information to receive lower prices or information on available services offered. Customization should be at the request of the traveler. It should be demanded by the supplier. Travel suppliers should allow travelers to decide which additional services they would like to receive. This should apply whether traveling on business or for leisure with their family.

6. ACCOUNTABILITY
Airline contracts should not be so one-sided as to isolate airlines from accountability. Travelers should be guaranteed an appropriate mix of refunds and compensation in the event of delays, cancellations, mishandled baggage and other flight irregularities.

7. CONSIDERATION
Travelers should be entitled to basic consideration in real-life travel situations. Families should be seated together without having to pay extra. Fees for changing tickets should bear a reasonable relationship to costs and not be set at punitive levels.

Today, bills passed by Congress are being ignored by DOT
"When Congress passes laws, DOT has the responsibility to get the rules written and the laws put into effect. Today, families are still being asked to pay extra to sit with their toddlers. Baggage fees are still being collected when checked baggage is not delivered together with a passengers' flight." These facts come from Travelers United president Charlie Leocha. "Both issues legislated by Congress more than four years ago beg revisits by lawmakers. These laws passed due to unacceptable DOT delays," added Leocha.
We have a new Secretary of Transportation and a new administration. He needs to listen to aviation consumers. So far, Secretary Buttigieg has not had time.
---
READ ALSO:
Face mask myths debunked and CDC mask confusion resolved
Why do individual travelers pay higher fines than airlines?
---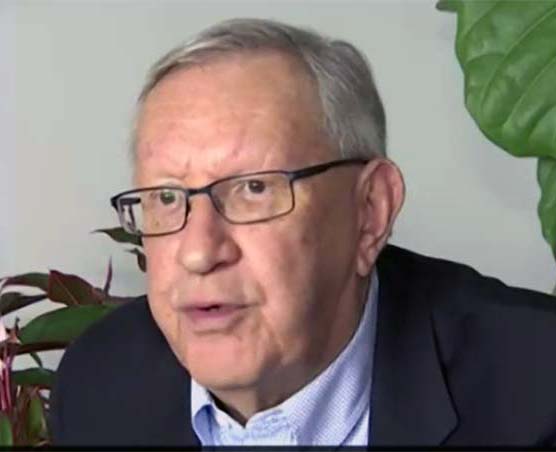 Charlie Leocha is the President of Travelers United. He has been working in Washington, DC, for the past 11 years with Congress, the Department of Transportation and industry stakeholders on travel issues. He was the first consumer representative to the Advisory Committee for Aviation Consumer Protections appointed by the Secretary of Transportation from 2012 through 2018.