---
Baggage reporting rules protect passengers and handicapped mobility devices. 
---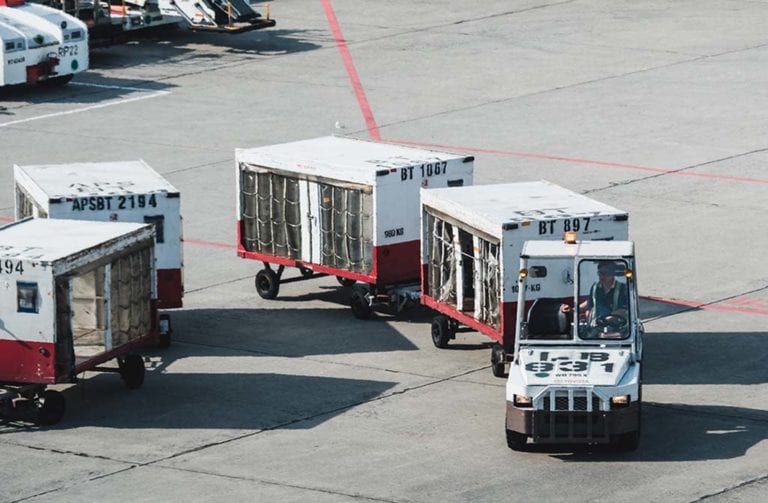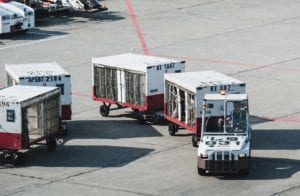 The Department of Transportation (DOT) released new baggage reporting rules about a year and a half ago. Passengers are not very excited about the new rule, but they should be. The important Airline Reporting of Data on Mishandled Baggage, Wheelchairs, and Scooters rule is a big deal. These rules are the end of a very long process to change the previous system. The previous rules provided misleading and deceptive statistics about an airline's handling of checked baggage. It also provided no data for mobility device damages.
Travelers United was one of the main protagonists in the efforts over the past nine years. The legacy airlines fought us every step of the way from 2011 through 2017. The airlines got an additional year tacked on to enforcement of the rule because of difficulties in meeting the requirements. Two years after the release of the new rules, baggage can be tracked accurately and mobility devices are handled with much more care. These changes took almost nine years to get approved and then used as regulations.
The former DOT statistics actually rewarded airlines for bad baggage service
The British prime minister Benjamin Disraeli is famously credited with the phrase: "There are three kinds of lies: lies, damned lies, and statistics." The expression has been around almost as long as the word statistics (first coined in 1749, for those wondering). The old DOT baggage statistics provided a perfect example of false statistics reporting. Though the statistics were clearly faulty, they were repeated over and over by the airlines and media. The statistics seemed to demonstrate that airline checked-baggage service was improving. In reality, it was getting worse and worse.
Baggage statistics will be based on the number of checked bags.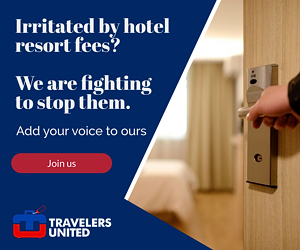 The new baggage reporting rules will require that lost bag statistics be reported based on the number of bags checked. Previously, it was based on the number of passengers enplaned.
Airlines began charging fees for checked baggage. These fees encouraged passengers to not check baggage. The fewer checked bags per 1,000 passengers translated to a lower mishandled baggage rate. Hence, an airline that prior to charging a fee for the first checked bag would show an "improvement" in baggage handling statistics when fewer bags were checked.
Rather than telling the truth, the old reporting rules allowed the statistics to tell a lie. Fewer bags were being checked, therefore fewer bags were lost. According to the airlines, that meant baggage handling was improving. Sometimes, Delta, American, and United continued losing bags when the lost and damaged bags per the number of bags checked increased.
Airlines such as Southwest Airlines that did not charge for baggage showed almost no improvement because the number of checked bags per 1,000 passengers remained constant.
Baggage statistics will be reported for the entire airline, including its regional codeshare flights.
The new rule requires airlines to report their statistics as an entire airline. This includes their codeshare regional carriers. Under the former rules, airlines were allowed to split their reporting between the mainline carrier and their regional carriers. The last airline to handle baggage or to take the final non-delivery complaint was saddled with the mishandled baggage report.
The network carriers like American Airlines, Delta Air Lines, and United Airlines serve almost half of their domestic flights with codeshare regional partners. Their mainline statistics always appeared far better than the statistics of their regional carriers. For instance, when American Airlines was rated with good baggage handling statistics, their American Eagle regional carrier was always one of the worst airlines for mishandled baggage. The new rules now provide passengers with a far more informative set of data.
The rule also requires airlines to report separate statistics for mishandled wheelchairs and scooters.
Today, airlines are responsible for reporting mobility devices damages to wheelchairs and scooters. This important group of statistics is amazingly important to handicapped passengers. When their motorized wheelchair or electric scooter is damaged, their mobility is stopped. They cannot go anywhere without being carried or finding a way to get the damaged mobility device repaired. The new DOT rules will force airlines to maintain records of how they handle mobility device damages.
These new rules have dramatically changed the handicapped travel world. It took the airlines some time to perfect their wheelchair handling. But, today, they do a good job, for the most part.
The number of airlines required to report these statistics to DOT has been increased to 12.
These airlines are Alaska Airlines, American Airlines, Delta Air Lines, Envoy Air, ExpressJet Airlines, Frontier Airlines, Hawaiian Airlines, JetBlue Airways, SkyWest Airlines, Southwest Airlines, Spirit Airlines, and United Airlines.
These DOT checked-baggage reporting changes took five years to be made a rule.
This is excerpted from the DOT document, Airline Reporting of Data on Mishandled Baggage, Wheelchairs, and Scooters. Note that the battle to change these reporting rules started back in 2011. The final rule was published by DOT in 2016. Change comes slowly in Washington, DC, even with simple commonsense changes. (The rule formatting has been changed to make it more understandable to passengers.)
On November 2, 2016, the Department published a final rule in the Federal Register titled "Reporting of Data for Mishandled Baggage and Wheelchairs and Scooters Transported in Aircraft Cargo Compartments" 81 FR 76300.
This November 2 final rule changed the methodology that airlines are required to use in reporting to the Department their mishandled baggage data, from the number of mishandled baggage reports (MBRs) filed with the airline and the number of domestic passenger enplanements to the number of mishandled bags and the number of enplaned bags.1

The rule also requires airlines to report separate statistics for mishandled wheelchairs and scooters.

On November 3, 2016, the Department published another final rule titled "Enhancing Airline Passenger Protections III,"81 FR 76826, that, among other things, lowered the reporting carrier threshold for mishandled baggage from at least 1 percent of domestic scheduled passenger revenues to at least 0.5 percent. The November 3 final rule further requires reporting carriers that market domestic scheduled codeshare flights to file separate mishandled baggage data for codeshare flights that carry only one U.S. carrier's code. In March 2017, the Department provided that carriers would be required to comply with the changes to mishandled baggage reporting requirements made by these two final rules with respect to air transportation occurring on or after January 1, 2019. See 82 FR 14437 (March 21, 2017); 82 FR 14604 (March 22, 2017).

1 … Under the new methodology, airlines report the number of bags that were mishandled as opposed to the number of MBRs filed by passengers. Also, today, airlines report the number of passenger enplanements. Under the new methodology, U.S. airlines will report the number of checked bags enplaned (including bags checked at the gate and "valet" bags) rather than the number of passenger enplanements.
Photo by Goh Rhy Yan on Unsplash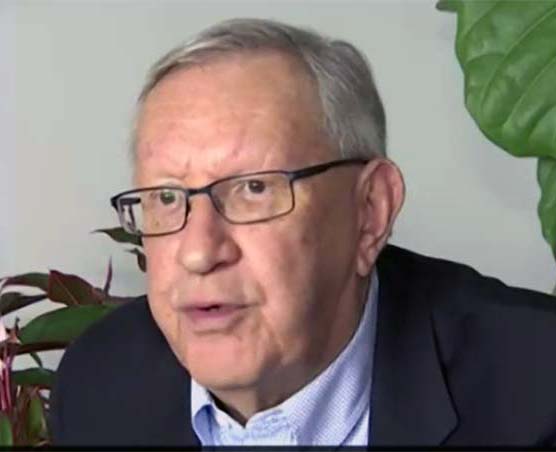 Charlie Leocha is the President of Travelers United. He has been working in Washington, DC, for the past 14 years with Congress, the Department of Transportation, and industry stakeholders on travel issues. He was the first consumer representative to the Advisory Committee for Aviation Consumer Protections appointed by the Secretary of Transportation from 2012 through 2018.