---
Are mandatory COVID vaccinations necessary?
---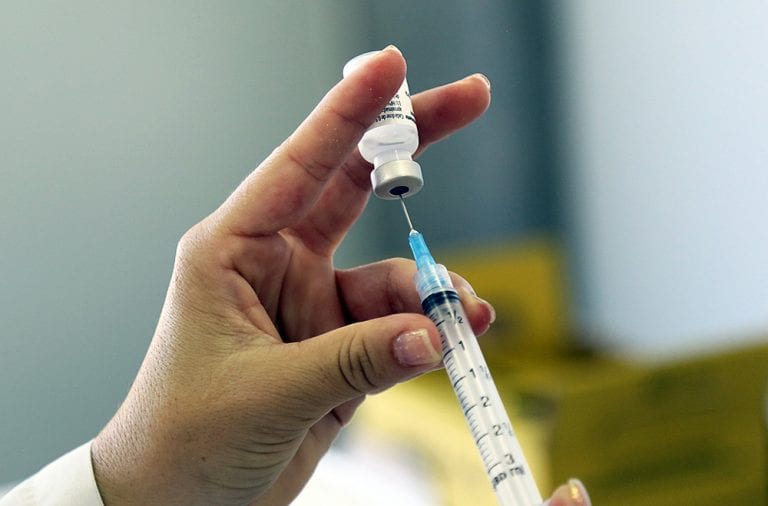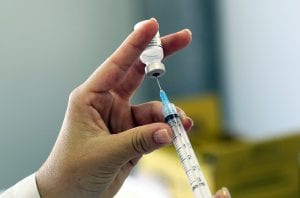 According to the WorldOMeter, in the U.S. we've surpassed 28.7 million COVID-19 cases and 500,000 COVID deaths. Mandatory COVID vaccinations may be on the way. So far, 25.3 million Americans have received their first COVID-19 vaccine dose. And 18.9 million Americans are fully vaccinated. It appears that by this coming fall, every American adult who wants to be vaccinated for COVID-19 will be.
In many, if not most other countries, even in Europe, it's unlikely that they will be able to do the same. At the current time, many countries are well behind the US in vaccinations. France (1.7 percent vaccinated), the UK (0.9 percent), Germany (2.0 percent), Argentina (0.6 percent), and Morocco (< 0.1 percent) all must catch up.
As the world's vaccinated population grows, however slowly, a new question arises: Should mandatory COVID vaccinations be imposed? That question finds itself asked by the travel and hospitality industries as well as governments across the globe.
Some airlines and cruise lines have already announced that they intend to require employees to be vaccinated for COVID-19.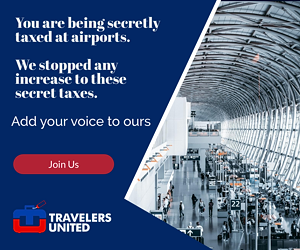 United Airlines CEO Scott Kirby, addressing employees, said that the company is looking "to make vaccination against COVID-19 mandatory for all employees." Royal Caribbean International expects to require all ships' crew members to be vaccinated. Other cruise lines are contemplating it, too. I expect that most of the travel and hospitality industry will require their employees to be vaccinated for COVID-19.
While they want to require it for health safety, it will also help them to reduce employee absences and be a marketing help, too, but can they legally require their employees to be vaccinated? When we look for applicable rulings in the U.S., we see that the Equal Employment Opportunity Commission (EEOC) has allowed employers to impose mandatory flu vaccinations as a condition of employment. While the EEOC required some exceptions, such as legitimate health risks and established religious objections, they also permitted employers to question exceptions in case of undue hardship. Other countries also allow employers to require vaccination as a condition of employment.
It's expected that many nations will require visitors entering their countries to be vaccinated for COVID-19.
Will nations require visitors entering their countries to be vaccinated? Some, likely many nations, are already quietly considering mandatory COVID vaccinations for visitors. It wouldn't be unprecedented. For example, many countries have required visitors have yellow fever and other vaccinations for years.
---
READ ALSO:
Vacation reality — can you travel safely? Must you wear a mask?
Why proof of vaccination and virus tests are too easy to fake
Backup your passport, medical records, and itineraries with Swiss Security
Stop these face mask mistakes for increased health safety
---
Qantas Airways has announced it will require all passengers on their international flights to be vaccinated for COVID-19.
Will the travel industry itself require COVID-19 vaccinations for travelers, once they are widely available?
Alan Joyce, CEO of Australia's Qantas Airways, said that they will require passengers to be vaccinated for COVID-19 for all their international flights. The International Air Transport Association (IATA), an airline trade association representing 290 airlines worldwide, is developing a digital vaccine passport for travelers. I believe that forebodes that the airlines will require international air travelers and possibly domestic travelers be vaccinated for COVID-19 once it's widely available. No airline will want the negative publicity accompanying a headline that they transported infected passengers because they wouldn't require passenger vaccinations.
Crystal Cruises has announced they will require COVID-19 vaccinations for all crew and passengers.
In the cruise industry, Royal Caribbean Group has already said that they expect to require all crew be vaccinated for COVID. Norwegian Cruise Line Holdings CEO Frank Del Rio said they expect to do the same. Crystal Cruises has already announced that it will require COVID vaccinations for all crew and even passengers.
Airline passengers are aboard planes for a very short time compared to cruise passengers, who are on their ships for days and weeks. That increases the danger of COVID-19 infection for cruise passengers. Cruise lines like Royal Caribbean and Carnival haven't announced they will follow the mandatory COVID vaccination lead of Crystal Cruises. However, it's inevitable that they will do so. The airlines will also require passengers to be vaccinated, at least for international flights.
Compared to current protocols, is mandatory vaccination the best solution to protect traveler health safety?
The final question then arises: are mandatory COVID vaccinations the best solution for traveler health safety? If so, could current painful travel restrictions, testing, masking, social distancing, disinfection, and hygiene be lifted?
Frankly, the current solutions have helped. But they certainly haven't eliminated much of the risk of contracting the deadly virus, including while traveling. In the US, for example, we're still seeing more than 50,000 new COVID-19 cases daily and deaths continue to average about 2,000 per day.
In my article, "Will preflight virus testing ensure traveler safety? Or is it a hoax?" and others, I've explained that testing has serious limitations. Current tests cannot detect active COVID-19 cases among travelers until symptoms are well pronounced. They don't weed out infectious, asymptomatic travelers. Masking, social distancing, disinfection, ventilation, and hygiene help prevent transmission of the virus. But even with testing, it isn't as effective as vaccination. Current test data shows efficacy of more than 90 percent in fighting COVID infection for vaccinations.
Mandatory COVID vaccinations clearly seem to be the best method available to protect traveler health
Royal Caribbean CEO Richard Fain, speaking about restarting cruising, said in a message to travel advisors, "Today we envision that the key, but not the exclusive factor, will be the vaccines rather than purely the protocols."
I believe that vaccination is clearly the top solution for COVID-19 travel health safety. It should be mandatory for all travelers, once widely available. Plus, at least for now, current safety protocols including face masks, quality air handling, sanitation, etc., should remain in place to augment vaccination.
After many years working in corporate America as a chemical engineer, executive and eventually CFO of a multinational manufacturer, Ned founded a tech consulting company and later restarted NSL Photography, his photography business. Before entering the corporate world, Ned worked as a Public Health Engineer for the Philadelphia Department of Public Health. As a well known corporate, travel and wildlife photographer, Ned travels the world writing about travel and photography, as well as running photography workshops, seminars and photowalks. Visit Ned's Photography Blog and Galleries.