---
Face mask mistakes — don't clean them or pull them down to talk. If you do, they can't protect you or the people around you
---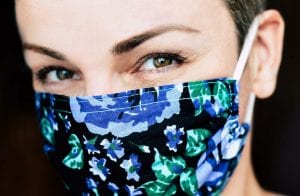 Avoid face mask mistakes. While more than 75 million Americans have had at least one dose of a COVID-19 vaccine, and almost 25 million Americans are fully vaccinated, that's just 7.8 percent of Americans who are fully vaccinated. Even with the Johnson & Johnson (J&J) vaccine approved over the weekend in the U.S., it will likely be at least mid-summer before we can possibly approach herd immunity for the virus.
That tells me that we're going to have to continue our personal preventative measures to stop COVID-19 transmission. Avoid face mask mistakes whenever in public, outside, or inside.
Wherever I've been in recent months, at home or traveling when essential, I've seen far too many people making face mask mistakes which substantially reduces their effectiveness.
Too many people are making serious face mask mistakes that prevent full COVID-19 protection
Here are the ten most common face mask mistakes and how to avoid them.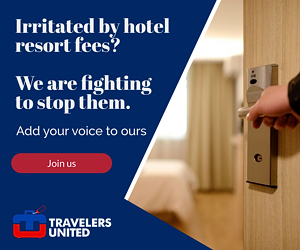 1. Wearing a mask immediately after purchasing it:
You have no idea where your mask was or what came in contact with it, prior to purchasing it. Wash it in hot water, rinse it and dry it in a hot dryer, if you can, before wearing it for the first time.
2. Skipping hand washing before or after masking:
According to a Signs.com 2020 survey of 1,009 face mask users, skipping hand-washing was a big mistake. Only 65 percent of face mask users wash their hands before masking. And just somewhat over 56 percent wash their hands after removing their face mask.
You should wash your hands prior to donning your face mask. This will avoid contaminating it by depositing germs from your hands onto your mask. After removing your mask and stowing it, wash your hands again. By simply washing, you remove any germs you've picked up while removing your mask.
Putting on and removing face masks the wrong way can contaminate them, making them unsafe
3. Putting on and removing your mask improperly:
To put on your mask and remove it, try to only touch the ear or head loops to avoid contaminating the protective area of the mask. If you need to adjust its position, do so only using the loops.
4. Storing your mask on potentially contaminated surfaces:
I see many users throwing their face masks on their car's dashboard, on the table in a restaurant, or in their pocket. These are potentially contaminated surfaces. When out, store your face mask in a clean paper or mesh bag, if possible. Baggies will do, but if your mask has absorbed some perspiration, don't use a plastic bag for long-term storage as it can't dry out in a baggie.
5. Wearing an uncomfortable mask:
If your mask is uncomfortable, you're going to make every effort to not use it. Wash it thoroughly so someone else who would like it can use it, or throw it out.
Do not share your mask — it's unsafe

6. Sharing your mask:
I was shocked to see in the Signs.com survey that almost 25 percent of those polled shared their mask with someone else. Masks absorb your respiratory droplets and sweat, particularly cloth masks. By sharing a mask, you're sharing your body's bacteria and viruses. After sharing, if one of you is sick, both of you have a high likelihood of being sick. Don't share even if one or both of you have been vaccinated.
7. Not washing your face after wearing a mask:
According to the Signs.com survey, more than 31 percent of face mask users don't wash their face after wearing a mask. Your mask doesn't cover much of your face. The rest of your face is exposed to contamination from others, just like the exterior of your mask. Once home, we all feel confident to touch our face with our hands. After removing your mask, when you wash your hands, wash your face to prevent contaminating your face, nasal passages and mouth.
If your mask doesn't cover your nose and mouth, it's useless
8. Wearing your mask below your nose, above your chin or too loosely:
The point of wearing your mask is to prevent you, to the extent possible, from expelling your respiratory droplets and aerosol toward others. You don't just exhale from your mouth. You exhale from your nose, too. You need to keep both your nose and mouth completely covered. An exposed chin means your mask isn't fitted right and you will spread any infection you might have to others. If your mask is too loose it won't catch your exhales.
9. Wearing a dirty mask:
By design, masks are magnets for bacteria and viruses. Their exterior, in particular, gets contaminated while it's worn. Handling them contaminates your hands. After each wearing, wash your mask in hot water and dry it in a hot dryer. For the same reason, don't reuse a disposable mask. Use it once and toss it away.
Pulling down your mask to talk defeats the whole purpose of wearing it
10. Pulling down your mask to talk:
When you pull down your mask to speak, you are defeating the whole point of wearing it by exposing your mouth and nose and releasing your respiration toward others, as well as breathing in whatever they're exhaling. Believe it or not, people can hear you with your mask on.
Continue to wear a face mask and eliminate the above mistakes. Don't forget to keep following other coronavirus safety measures, including social distancing and good hand hygiene. They can help you stay safe and fulfill your responsibility to help others stay safe as well.
---
READ ALSO:
Are airline face mask rules legal, abusive, and risky?
Warning: Bathroom humor — wear your face mask!
---
After many years working in corporate America as a chemical engineer, executive and eventually CFO of a multinational manufacturer, Ned founded a tech consulting company and later restarted NSL Photography, his photography business. Before entering the corporate world, Ned worked as a Public Health Engineer for the Philadelphia Department of Public Health. As a well known corporate, travel and wildlife photographer, Ned travels the world writing about travel and photography, as well as running photography workshops, seminars and photowalks. Visit Ned's Photography Blog and Galleries.