The AA/JetBlue arrangement is confusing, to say the least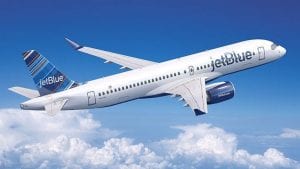 JetBlue is squandering its passenger-friendly image by creating an AA/JetBlue codeshare arrangement. They no longer play the service card. The message now seems to be, "We are now one of the big boys of travel." That will mean fewer passenger amenities, less room in coach, and airline partners who once were JetBlue's whipping boys.
Travelers United asks for a public interest review
Travelers United asked for a public interest review of the recent DOT approval of the AA/JetBlue arrangement. Spirit Airlines, Southwest Airlines, and the American Antitrust Institute support Travelers United. This docketed issue was raced through completion during the waning days of the last administration. It was approved without a proper public hearing. And every other codeshare arrangement, joint venture, and merger during the past 12 years has gone through a public hearing.
No public hearing was held on the AA/JetBlue arrangement. No public hearing was granted in the waivers of slot controls at LaGuardia Airport, Reagan National Washington Airport, or JFK Airport. All deliberations were done in secret and without any input by airline consumers.
DOT and the airlines rushed through this arrangement. Consumers and competitors found themselves blindsided. The arrangement includes no public rules for codesharing arrangements. No consideration of the AA/USAir merger remedies is mentioned in this new arrangement. It reversed DOJ actions that allowed AA and JetBlue to get all slots that they currently have.
JetBlue has been the opposite of AA for years in terms of customer service
Many remember an airline where you could watch a football or baseball game on a TV in the seatback in front of you. That dreaded flight across the country or just up the East Coast never seemed so short. Today, the image of JetBlue is a mess. It is now trying to become a low-service, low-frills airline at the same time that it is adding business-class service levels.
Consumers are confused. They see an airline adding a new "Mint Service" with lay-down seats. At the same time, they are taking away space in the back of planes. Then JetBlue, known for the best inflight entertainment and the first in-air TV service is striking a deal with American Airlines. This airline is pulling all inflight service from their planes and forcing passengers to use their iPad and smartphones. Plus, their new codeshare partner allows carry-on baggage with basic economy airfares. But JetBlue has decided to ban carryons except for those willing to pay extra. Grumble.
AA/JetBlue new codeshare arrangement is anti-consumer — will it be AA or JetBlue?
I have no idea how these AA/JetBlue codeshares are going to work. There are so many areas where consumers are going to lose. I don't see any pro-consumer results of this AA/JetBlue semi-merger.
Competitive prices — JetBlue was once a fighter for price and service competition between airlines. The airline decided that service competition doesn't matter. Its new codeshare will eliminate competition between DC and New York City.
Less personal space — JetBlue is climbing into a codeshare arrangement with American Airlines that is known for the tightest personal space on planes. JetBlue has long been known for having the most personal space in coach class. And, to make room for more business-class lay-flat seats, the extra space in the back of the planes is being removed.
No carryons in Basic Economy — JetBlue does not include a carry-on bag in the overhead of its planes. American Airlines just changed their rules to allow carry-on bags. And, Delta also offers carry-on bags.
What about live TV and built-in screens — JetBlue was the first to add inflight TV to their service. American Airlines is the first major airline to remove back-of-the-seat TV screens. AA forces all passengers to use iPads and smartphones to use the entertainment system.
Obviously, this deal needed a bit more time to come together. However, DOT, under Trump and Elaine Chao, rushed this deal through in the dead of the night and without proper vetting. Travelers United is still asking for a public hearing before this AA/JetBlue arrangement is consummated.
Competition and service used to be JetBlue's main edge — not anymore
Once upon a time, JetBlue was an outspoken advocate for more airline competition. They added amenities like inflight TV and fancy blue potato chips, plus you got extra space while flying. Many travelers went out of their way to choose JetBlue. Now, the airline has openly claimed that they will lower their prices and space to compete.
"The discounters have lower fares than JetBlue on some routes, sometimes just slightly lower, and travelers who do a quick online search gobble them up instead of comparing the airlines' in-flight amenities," [JetBlue President Joanna Geraghty] said. JetBlue offers free in-flight TV, WiFi, and snacks. Allegiant, Spirit, and Frontier do not.
The new codesharing arrangement with American Airlines eviscerates competition in the northeast. The AA/Jet Blue codesharing eliminates much competition and possibly raises prices. Plus, the codeshare alliance fights with itself over amenities. While AA removes seatback screens, JetBlue improves them. And now, competition within the alliance on personal space finds itself highlighted because AA features the least and JetBlue offers the most.
AA/JetBlue confusion: No baggage in Basic Economy on JetBlue. Yes on AA.
JetBlue management wants to compete with ultra-low-cost carriers (ULCC). They just announced that their first step will be to lower their standards of service. JetBlue, with good service and loyal clients, will sacrifice those unworthy masses. The airline is now working to attract those who fly on low-service airlines. These airlines are Spirit, Allegiant, and Frontier.
JetBlue executives said they are adding the carry-on bag ban for basic economy passengers for two reasons. The airline wants to align its restrictions with those of the no-frills carriers and it wants to free up overhead bin space as part of a bold new promise guaranteeing other passengers spots for their carry-on bags.
Even JetBlue's new partner airline, American Airlines, with lots of codesharing, allows basic economy passengers to fly with their carry-on baggage. Plus, an airline known for full service, Delta Air Lines, allows their Basic Economy passengers to bring carry-on baggage and store it in the overhead bins. The AA/JetBlue arrangement is confusing to travelers.
More room in coach with JetBlue disappears
As JetBlue searches for more business-class passengers, they add lay-flat seats. That means less space in the back of the plane. This means that the average "pitch" on JetBlue planes goes from the most legroom in the air to average.
Southwest averages 32-31 inches of legroom, the same as JetBlue, according to Seat Guru. The Seat Guru site also notes that American Airlines should be avoided.
---
READ ALSO:
Know the full-fare advertising rule for airlines
Don't forget Civil Rights sites and desegregation monuments
---
Before booking AA/JetBlue flights, make sure whose aircraft serves you
If you fly on JetBlue, your flight comfort in terms of legroom improves. However, your carry-on baggage in Basic Economy costs you more than if you fly on AA.
Improved in-flight entertainment, JetBlue rules, while AA removes all seatback screens from their aircraft.
The price you see on AA.com and on JetBlue.com may be the same for the most part. But, different rules apply for amenities and carry-on baggage based on which airline controls the seating and does the ticketing. The AA/JetBlue arrangement makes booking flights more confusing.
Basically, the AA/JetBlue arrangement confuses me, an expert. I promise that it will confuse others. Travelers United asks that the "northeast arrangement" be reanalyzed by DOT. Consumers need a public review of this approval. They must be confused as well.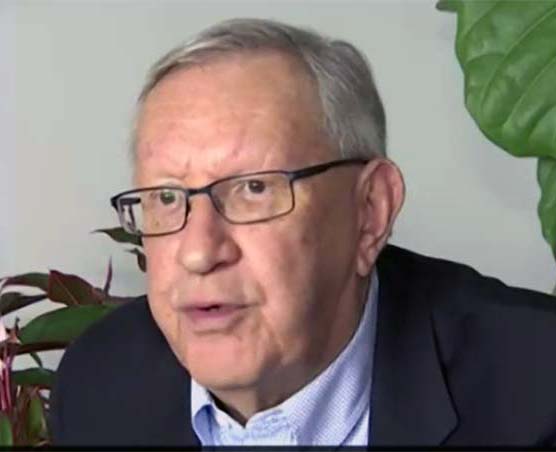 Charlie Leocha is the President of Travelers United. He has been working in Washington, DC, for the past 12 years with Congress, the Department of Transportation, and industry stakeholders on travel issues. He was the first consumer representative to the Advisory Committee for Aviation Consumer Protections appointed by the Secretary of Transportation from 2012 through 2018.