---
Can we save lives and restart international travel and economic growth? America can lead the way
---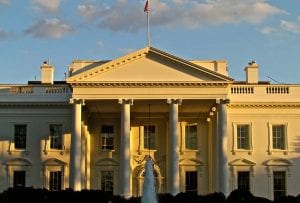 Public health measures that save lives and allow international travel and economic growth to safely resume are the basis for any post-pandemic return to normalcy. Travelers United joins together with other travel industry stakeholders to urge the US to lead the way. Our signature was not on the letter. However, we support the letter's content but feel that the timeline is too aggressive.
A letter was sent this week to the White House. It was signed by 20 travel stakeholders. It was written to urge the US to take the lead in attempting to get international, business, and leisure travel flourishing again as the threat of the virus wanes. Since this article is written by Travelers United, our point of view is clearly stated, not the group's more generic approach.
All of us stakeholders in a strong economy and travel industry hope to work together with the government in a true public-private partnership. We seek to develop a path toward rebuilding trade and tourism between the world's nations.
We need an intercontinental roadmap to open international travel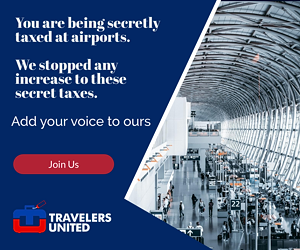 Travelers United urges that full international travel be initiated by September 1. Until then, use an internationally-accepted form of vaccination and COVID-testing certification. The aviation stakeholders all hope for an earlier kick-off to this effort. However, our organization sees a six-month timeline as more realistic.
Travelers United believes that the proper timeframe for this effort will be a start in September rather than by May 1st. By autumn vaccinated Americans reach herd immunity. Until then, Traveler United urges that an international vaccination record provide secure data to prove their vaccinations and negative COVID test results, if necessary.
Stakeholders hope to establish universal standards
Clear metrics, benchmarks, and a realistic timeline for rescinding entry restrictions on international travelers will allow America to:
Maintain strong risk-based protection against the spread of COVID-19 and importation of new variants;
Encourage business and leisure travelers to prepare for and comply with requirements for a safe reopening of inbound and outbound international travel by the autumn of 2021; and
Accelerate rehiring and economic recovery in the travel and aviation industries.
Airlines, airports, hotels, and car rental providers invested heavily to welcome back travelers and keep them safe. The time to define a roadmap to reopen international travel is now.
To be clear, at this time, we do not support the removal or easing of core public health protections such as the universal mask mandate, physical distancing, handwashing, and other measures that reduce transmission of the virus.
Travel stakeholders want to partner with federal agencies to reopen international travel
Maintain the inbound international testing mandate. The testing mandate and the multi-layered measures in place today provide strong protections against the importation of the virus and enable effective mitigation against new variants.
Exempt vaccinated individuals from the international testing requirements. The Centers for Disease Control and Prevention (CDC) should update its international testing mandate to exempt vaccinated individuals.
Make clear that vaccinated individuals can travel safely. The CDC should immediately update its guidance to state that vaccinated individuals can travel safely while respecting required mask mandates, physical distancing, and other safety measures.
Develop uniform international COVID-19 health credentials. The CDC should work with international organizations to create secure international credentials. They must comply with applicable privacy laws, and operate across local, state, and international jurisdictions.
Develop clear benchmarks and a transparent framework to lift international travel restrictions by September 2021.
Opening international travel by the last quarter of 2021 will provide a strong holiday travel season
In 2020, overseas travel to the U.S. declined by 81 percent. Travel from Mexico dropped by 62 percent and Canada by 77 percent, Overall, it caused a loss of $146 billion to the U.S. economy. Lift international travel bans and bring back demand. Otherwise, America loses almost a million jobs. And, a reduction in export spending of more than $200 billion may follow by the end of this year.
A rebirth of international travel mitigates these losses. Plus, the spirit of the American public will rise. Being able to travel to visit friends and families and to enjoy the holidays across the planet during the last quarter of 2021 will be a monumental success.
Travelers United plans to continue our partnership with the COVID-19 response team. We hope you will continue to look to us to provide input from the traveling American public to get the world traveling again by the coming holiday season.
Let's kickstart international travel and economy
We understand that any plan to restore international travel is dependent on maintaining the current positive trends in public health outcomes.
Again, thank you for your focus on finding ways to open both domestic and international travel. We look forward to continuing our work together. Government agencies and other travel stakeholders can help to safely and responsibly open the world to business and leisure travel.
---
READ ALSO:
Should we be euphoric about the demise of COVID now?
Why does the CDC tell fully vaccinated people to delay travel?
---
White House photo by Suzy Brooks on Unsplash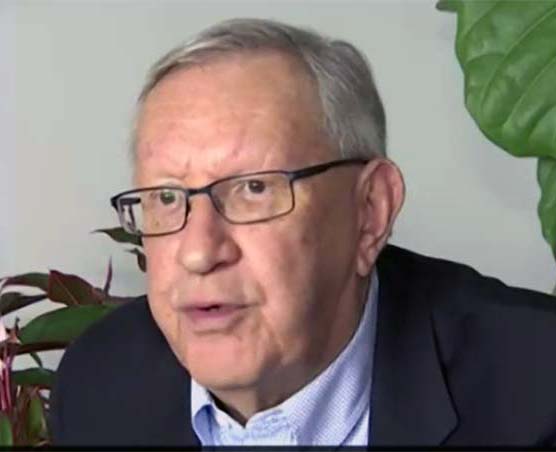 Charlie Leocha is the President of Travelers United. He has been working in Washington, DC, for the past 11 years with Congress, the Department of Transportation and industry stakeholders on travel issues. He was the first consumer representative to the Advisory Committee for Aviation Consumer Protections appointed by the Secretary of Transportation from 2012 through 2018.