---
Is the CDC right to recommend no non-essential travel to fully vaccinated people?
---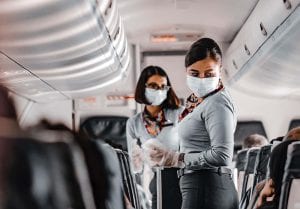 Analyzing the data, I conclude with some others that their advice doesn't meet a commonsense test. Travel for fully vaccinated people, with precautions, can take place.
In the U.S., more than 34 million Americans, 10.4 percent of the population, have been fully vaccinated for COVID-19. Full vaccination occurs two weeks after the second dose of the Pfizer or Moderna vaccines and two weeks following inoculation of the Johnson & Johnson single-dose vaccine. Many of those who have reached the milestone want to know if it's safe for them to travel again.
The Centers for Disease Control and Prevention (CDC) released their advice for Americans who are fully vaccinated. According to the CDC, "You should still delay domestic and international travel."
Dr. Rochelle Walensky, CDC director, explained the advice, stating,
"Every time there's a surge in travel, we have a surge in cases in this country. We are really trying to restrain travel at this current period of time, and we're hopeful that our next set of guidance will have more science around what vaccinated people can do."
The CDC analysis of holiday travel may not have been properly focused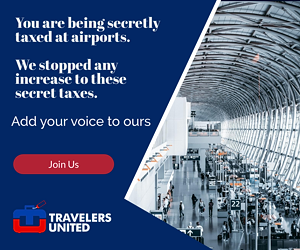 I think it's possible that the CDC hasn't analyzed the data correctly, but before we can determine that, we need to know more about the COVID vaccines.
In their trial, Pfizer determined its vaccine efficacy is 95 percent. That means that people who got the Pfizer vaccine have a 95 percent lower risk of getting a case of COVID-19 than those who got no vaccine. To understand that, we have to understand how Pfizer and the other vaccine manufacturers defined COVID cases. Pfizer, for example, defined it as having at least one COVID-19 symptom plus a positive COVID test result. Pfizer and the other vaccine manufacturers didn't consider asymptomatic COVID infections in their efficacy analysis.
US-approved COVID-19 vaccines are highly effective, but not perfect
So, if you're fully vaccinated, while it's unlikely you'd become infected with COVID-19, it's certainly not impossible. The vaccines are all effective, but none are perfect and they apparently have lower efficacy in preventing infection by some of the COVID-19 variants, according to initial data.
In addition, the COVID vaccine manufacturers used a second, critical definition of cases. They considered the most serious cases in their analysis, ones that included hospitalization and/or death. For each of the vaccines approved in the U.S., once the vaccine took full effect, not one vaccinated person required hospitalization or died.
If you're fully vaccinated and in a group of unvaccinated people, the CDC is concerned about COVID exposure

Dr. Paul Offit, Director of the Vaccine Education Center at the Children's Hospital of Philadelphia and a member of the CDC Advisory Committee on Immunization Practices, spoke to Dr. Jayatri Das, Chief Bioscientist of the Franklin Institute. Dr. Offit made an interesting observation. He said that he would rather be an unvaccinated person in the midst of many fully vaccinated people, than a vaccinated person amid a group of unvaccinated people. I agree with him that it may sound counterintuitive, but it's not.
If you're unvaccinated in a group of all vaccinated people, they won't be transmitting the virus to you, but if you're vaccinated in a group of unvaccinated people, they may very well infect you if they're infected, despite your vaccination. It's that the approved COVID-19 vaccines are highly effective, but they don't give perfect protection.
This is what the CDC and Dr. Offit are talking about when they say we should defer non-essential travel at this time. With just 10 percent of the U.S. vaccinated today, we're safe to be in small gatherings of only vaccinated people, but not among gatherings of unvaccinated people, which can happen when traveling.
I don't dispute Dr. Offit's explanation or the CDC's about unvaccinated people. I'm fully vaccinated, yet I continue to avoid eating inside at restaurants that seem too full. I skip eating outside at restaurants that totally enclose their tables with tents or plastic sheeting. It's just like being inside, but generally with worse ventilation. I will happily eat outside at a restaurant with tables that are in the open, six feet apart.
Did the holiday spike in COVID-19 infections result from travel or gatherings with family and friends?
Where I think the CDC got it wrong is in interpreting the data from the spikes of COVID infection relating to the holidays when people traveled to be with family and friends. The CDC is reading from the data that travel caused the infections. I think the infections came from the gatherings of family and friends during the holidays, not the travel.
In a CNN interview, Dr. Leana Wen, Visiting Professor of Health Policy and Management at George Washington University, Distinguished Fellow in the Fitzhugh Mullan Institute for Health Workforce Equity, and Nonresident Senior Fellow at the Brookings Institution, pointed out a serious inconsistency in the CDC guidelines that talk about discouraging non-essential travel. "I don't think this meets a commonsense test," she noted, looking at CDC guidance for quarantine due to contact with an infected person versus travel when fully vaccinated.
Fully vaccinated people can travel but need to continue to take serious precautions
Dr. Wen further stated,
"I think that fully vaccinated people should feel free to travel to see their families, but of course please take every precaution during the travel."
I believe that Dr. Wen is correct. It's alright for fully vaccinated people to travel. But while in transit and at their destination, remain vigilant. In public and with others who may be unvaccinated, every precaution should be taken. Wear face masks, socially distance, sanitize surfaces, and use good hand hygiene.
After many years working in corporate America as a chemical engineer, executive and eventually CFO of a multinational manufacturer, Ned founded a tech consulting company and later restarted NSL Photography, his photography business. Before entering the corporate world, Ned worked as a Public Health Engineer for the Philadelphia Department of Public Health. As a well known corporate, travel and wildlife photographer, Ned travels the world writing about travel and photography, as well as running photography workshops, seminars and photowalks. Visit Ned's Photography Blog and Galleries.