---
The crystal ball is saying book travel bargains now
---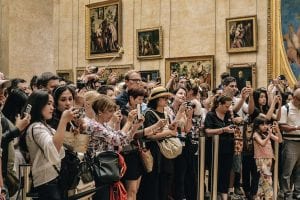 Long before the pandemic, most of us travel advisors joked about our crystal balls. We still get asked everything. What will prices be like in the future? What week at a given destination will have the best weather? How many toddlers might be on a given plane? Will travel bargains change?
Fundamentally, answers to many of these questions are always well-informed guesses. The COVID-19 pandemic just amplifies this. Travel advisors don't know when the pandemic will be over. We don't know for sure when quarantine or COVID test rules might change. Plus, we don't know how often or if today's protocols might change.
We do know that today's travel bargains will disappear, prices will go straight up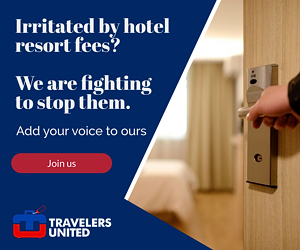 Now, another thing we don't know with 100 percent certainty — which companies will survive. Some have already closed during the pandemic year. The whole travel industry is suffering. The new COVID relief bill will no doubt make a big difference to airlines, hotels, and other travel companies. But, without hotel guests and airline passengers, all bets are off. We don't know what the future will bring.
Right now, travel is selling at historic bargains. So there are many good deals for air tickets, hotel packages, tours, or cruises with advanced booking today. But no travel agent can tell you absolutely that travel will be safe. (Or that it isn't safe. We just don't know.)
In addition, not all good deals for travel well in advance need to be paid in full now. Many cruise lines have drastically reduced deposits, and tour operators often charge even less.
A deposit now can guarantee a good price later
Classic Vacations, for example, has only a $20 per person deposit on most trips. The price is locked in until final payment, usually 45 days prior. And, although airfare ticketing dates will vary, sometimes holiday travel has earlier payment deadlines.
With hotels and resorts booked directly, a hotel may just ask for a credit card to hold the room. They don't charge your card unless cancellation is after a stated deadline. In other cases, a resort may ask for a deposit — a two-night deposit is common. Again, this may be different during holiday periods.
Travel prices will skyrocket when the pandemic passes
Until now, most travel companies have been generous in waiving penalties. However, all future bets are off with today's rules when the pandemic ends. When travel gets back to anywhere near normal, rules be damned, prices will skyrocket.
In peak holiday travel in late December, I'm already seeing 30-90 day cancellation rules. The Four Seasons Maui has a two-nights, non-refundable penalty for bookings made now in mid-March for bookings made during the Christmas season.
Reservation waivers are still in effect, but future travel bargains will face tougher rules
Right now, refundable cancellation deadlines with hotels are a week or less ahead. Cruises look to keep their tighter penalties, with serious penalties kicking in months out. Much of the cruise industry at this point has paused sailings until late 2021. On the other hand, one cruise line told us privately they are 62 percent sold out, for 2022!
To be fair, for a last-minute luxury getaway you may have to pay in full. Booking a destination that is open and where you can satisfy any requirements are not on sale or providing forgiveness. For example, Hawaii is not kidding about its COVID-19 testing rules. Hawaii WILL deny you entry with the wrong testing service or an outdated test. However, other luxury hotels in other states make changes for no penalty. Case in point: My clients prepaid a booking a week before California shut down again in January. They did allow them to change their reservations for no penalty
Airline tickets are more changeable than they've been, but beware — few are fully refundable. Plus, there are still esoteric and hard-to-understand rules. Many tickets, like basic economy fares, are not changeable. Plus, the airline credit you may get when changing other airfares has a one-year limit on it — from the date of purchase. Plus, passengers will be faced with a change in airfare.
There is also the question of insurance. In some cases, insurance cannot be added if you, the law, or the situation changes. In other cases, insurance can be added but with tighter rules on pre-existing conditions and other limits. (I could write an entire book about travel insurance, not only a blog post.) Plus, if you do book insurance, the insurance itself is usually nonrefundable.
Plan on traveling within a year? Book now. You don't have much to lose

A great deal of future travel can be booked now. Travelers can lock prices in for a trivial amount of money, without penalties. In the nightmare scenario of a company going out of business, they're not risking much. In general, even if a traveler changes their mind, outside of the cancellation deadline they get that deposit back,
But if you have a chance, lock in an affordable booking with just a credit card guarantee or small deposit. If all works out you'll avoid price increases, and be able to at least dream of travel again.
And, even pre-pandemic, wasn't dreaming of future travel one of the best parts of travel?
---
Museum crowd photo by Alicia Steels on Unsplash
Janice Hough is a California-based travel agent a travel blogger and a part-time comedy writer. A frequent flier herself, she's been doing battle with airlines, hotels, and other travel companies for over three decades. Besides writing for Travelers United, Janice has a humor blog at Leftcoastsportsbabe.com (Warning, the political and sports humor therein does not represent the views of anyone but herself.)