---
In the USA we act like the pandemic is over 
---
As a country led by the nose by the media, let's take a step back. If we as a nation have the patience to wait another three or four months, we may then celebrate. But not now. Let's not squander what we have gained only for immediate gratification. The fat lady has not sung about the demise of COVID.
Remember the holy trinity of rules. Wash your hands. Wear face masks, Maintain social distance. We are almost there. Don't throw away this first opportunity to slow this virus down. We do not need any superhuman efforts.
Only two months ago, we were quaking in our boots over this spreading virus. Today, many are acting like the virus has gone to sleep. I can assure them that it has not. The demise of COVID is far from around the corner,
In Europe and most of the rest of the world, people are experiencing lockdowns
From a friend in northern Spain:
At the moment, during this weekend, which is a holiday on Friday and Holy Week, we cannot leave Navarra. We cannot enjoy life in our homes other than with the cohabitants. Restaurant inside tables are limitet to four people; outside table maximum is six diners. Cooking Societies, clubs, etc. are closed. If you want to go to lunch you need a reservation. At dinner, restaurants close at 9 p.m. (In the past, that was the time that restaurants opened!) Locals must have to make reservations even to have an aperitif at a specific time.

The vaccine for citizens of my age (you know, what kids that we are in our 60s) may be available between April and May. We hope that after vaccinations we can travel to see the sea and visit new areas other than our region.
From a friend just outside of Bologna, Italy:
We are under lockdown. No one can go more than 1 km. from our homes without a good reason. Police stop people at any time see your permission to leave your house. We make all permits for travel ourselves, but they must be accurate. Otherwise, the fines are severe.
Friends in Vicenza and Avellino, Italy, are also still under lockdown. There is still a lot of steam in this pandemic. And according to Politico in DC:
The French are under curfew from 6 p.m. to 6 a.m. Poland closed schools, malls, pools and other businesses for a few weeks. Germany has been easing restrictions ahead of Easter holidays, but health officials are weighing whether to reimpose Covid measures as cases rapidly rise.
And, the "Centers for Disease Control and Prevention (CDC), which recently eased restrictions on small gatherings, continues to counsel against travel, even for the vaccinated," according to another article in the Wall Street Journal.
Vaccines are not expected in much of Europe until April or May — even for the elderly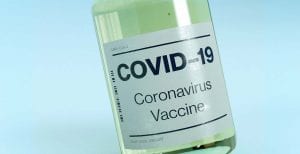 The largest Spanish newspaper, El Pais, notes,
In Spain, only 2.8% of the population has been fully vaccinated and there is no herd immunity. With another major holiday coming up, Easter, and the subsequent risk of a new spike in infections, regional governments – which are in charge of coronavirus policy – are maintaining measures in place and these apply to everyone, whether immunized or not, including mandatory face masks and restrictions on movement across regional borders.
Here at home, we may be our own worst enemy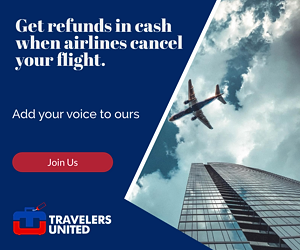 According to the Wall Street Journal charts showing the percentage of the population who have received the vaccines here in the USA is about 10 times ahead of European countries. The administration has promised, "Enough COVID-19 vaccine is expected to be available by summer to inoculate every American."
Where only a couple of months ago the country was facing doom and gloom, today it seems that everything is getting back to normal in a couple of weeks. Or, right now, if you are a true believer.
The states of Texas and Mississippi have declared an end to having to wear masks. All in all, five states — Texas, Mississippi, Iowa, Montana and North Dakota — have ended, or soon will end, statewide mask mandates, despite the looming threat of COVID-19 and highly transmissible variants.

They're joining 11 other states — Alaska, Arizona, Florida, Georgia, Idaho, Missouri, Nebraska, Oklahoma, South Carolina, South Dakota, and Tennessee — that never required face coverings statewide.
Travelers United believes that we are close to ending the pandemic, but not yet

Travelers United stands with most of the medical experts. We believe that America should wait for about three to four months after Easter. Let's allow the current euphoria to prove itself true after seeing the media light at the end of the pandemic tunnel. Travelers United believes that we are on the right track.
Wash your hands. Wear face masks in public buildings and when shopping, maintain social distance. We are almost there. Let's not be impatient.
Official mask guidelines may start to change after enough people have been vaccinated and cases and deaths have dropped. Until then, we must remain vigilant in our fight toward the demise of COVID.
And after COVID we should learn from our protections
According to the CDC, influenza activity this season has been "unusually low," with rates of hospitalization as of late January that were similar to 2011-2012 — the least severe season in the past decade.
According to experts, preventive measures to control COVID-19 transmission are the reason why. We are discovering ways to beat the pandemic with help from the newly developed vaccines. And we are learning lessons about how to stop the scourge of the flu through our pandemic preventive actions.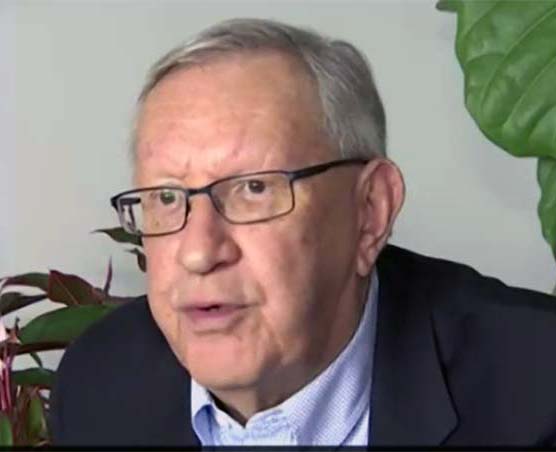 Charlie Leocha is the President of Travelers United. He has been working in Washington, DC, for the past 11 years with Congress, the Department of Transportation and industry stakeholders on travel issues. He was the first consumer representative to the Advisory Committee for Aviation Consumer Protections appointed by the Secretary of Transportation from 2012 through 2018.