---
COVID scammers are out in full force hoping to cash in on people's fears to sell them fake goods
---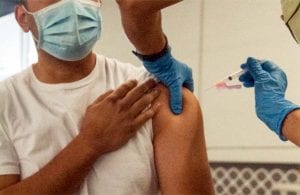 Though the COVID-19 pandemic often brings out the best in people, COVID scammers are hard at work. Watch yourself as you navigate this new world of vaccinations and test kits. And, watch out for those who would steal personal information.
Doctors, nurses, and other medical personnel are true heroes. Front line workers at pharmacies, grocery stores, and other essential businesses amaze us. They've gone to work daily despite the danger they faced.
On the other hand, too many COVID scammers attempt to take advantage of the pandemic every day. Swindlers try to exploit people's desire to be tested for travel and to be vaccinated. Scammers can obtain personally identifiable information, plus financial and medical information through their efforts. They want to steal your money and use your information for fraudulent schemes.
COVID scammers employ sham websites, fake emails, and robocalls to swindle unsuspecting travelers
Sham websites send fake emails offering vaccination appointments for those fearful of travel without it. The sites provide fake vaccination certificates to those who don't want to be vaccinated. They offer unauthorized or fake COVID home test kits to people to meet travel requirements. Robocalls made daily offer fake low-cost tests, masks, and sanitizing supplies for travelers. It's all to obtain personal and financial information for future swindles.
These tips help to avoid becoming a mark for COVID scammers.
---
READ ALSO:
Should we be euphoric about the demise of COVID now?
Why does the CDC tell fully vaccinated people to delay travel?
---
All U.S. COVID vaccination appointments and vaccinations are free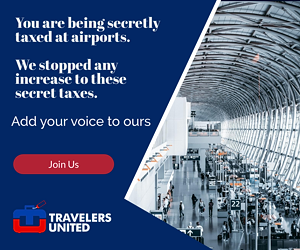 Solicitations to pay to jump ahead in line for COVID-19 vaccination appointments:
Most travelers want to get vaccinated for COVID-19 as soon as possible. They want a way to travel again or, if they've had to travel, to do it more safely. Many don't realize that the vaccine for COVID-19 is free for all Americans whether or not they have insurance. No one charges deductibles and copays for those with healthcare insurance.
No charge for making appointments for vaccinations is permitted. Each of us must wait our turn until eligible for COVID-19 vaccinations. Once eligible, no provider may charge for a vaccination appointment. Emails, websites and phone calls offering to jump you ahead of others to obtain a vaccination are scams. Don't fall for these swindles.
No matter how you're solicited to pay for a vaccination appointment, don't. Delete the email, avoid the website, and hang-up the phone call.
Be very wary of home COVID test kits
Advertisements offer home COVID test kits for travelers that qualify you to travel to any destination:
Different countries across the globe require different kinds of COVID-19 tests to meet their visitation standards. Some countries require you be tested in your home country first, then at your destination upon arrival. I know of no test kits from home that are approved at destination countries. In addition, many test kits advertised today haven't been FDA approved, aren't accurate, and won't provide documentation that will be accepted by any government.
All countries have time limits for when you need to be tested prior to your departure. Often, even FDA-approved home test kits can not provide results quickly enough for travel.
Before traveling, carefully check the COVID testing rules for your destination. Also check the rules to return to your home country so you know what test requirements you'll need to fulfill. Skip the advertisements offering COVID-19 home test kits or low-cost test offers. Instead, contact a reliable, well-known test center in your home country for a pre-departure test. Research testing at your destination so you're prepared for any required testing to remain there and to return home.
Unsolicited, low-cost COVID-19 travel insurance is usually too good to be true.
Unsolicited emails and phone calls from someone claiming to be from an insurance company offering low-cost COVID-19 travel coverage:
Even low-cost travel insurance, particularly as travelers get older, isn't cheap. The only kind of travel insurance travelers should purchase is one that will pay submitted claims for problems the policy is supposed to cover.
If you get an unsolicited email advertising COVID travel insurance, delete it. If you get an unsolicited phone call from someone purporting to be a travel insurance agent, hang up. Instead, go online to find out how to contact a reputable travel insurance company directly. Then do so. You can also use their website by going directly to the company, not via an advertising link. If you're using a travel agent, they can help you get travel insurance from a legitimate insurance company.
Paying for a cheap policy that can't or won't pay off a justifiable claim is an expensive policy.
Don't trust contract tracers who ask for financial information
Fake COVID-19 contact tracing phone calls:
Legitimate COVID-19 contact tracing personnel need health information. They don't need payment by credit card, PayPal, or some other method, nor do they need to collect any of your personal financial information. If a person purporting to be a contact tracer asks for money or any financial information, hang up the phone. They are COVID scammers.
Don't fall prey to COVID scammers. If you have a family member who may be susceptible to scams, help them avoid becoming swindled. Unsolicited emails are typically spam scams. Too often COVID-19 web advertisements found in search engines and especially social media are fraudulent. Ignore them. Received a Robocall? Hang up. Get a call from an unknown number? Don't answer it. If an offer is too good to be true, it's likely fake.

After many years working in corporate America as a chemical engineer, executive and eventually CFO of a multinational manufacturer, Ned founded a tech consulting company and later restarted NSL Photography, his photography business. Before entering the corporate world, Ned worked as a Public Health Engineer for the Philadelphia Department of Public Health. As a well known corporate, travel and wildlife photographer, Ned travels the world writing about travel and photography, as well as running photography workshops, seminars and photowalks. Visit Ned's Photography Blog and Galleries.