---
Never assume that post-pandemic rules are anything like 2019
---
There's an old catchphrase that anyone in the travel industry knows well. "Don't assume — it makes an a** out of U and Me." Today, this saying becomes increasingly true for travelers.
Today, we emerge, cautiously, from the COVID-19 pandemic as more and more of us get vaccinations. We find ourselves subjected to ever more complex rules and restrictions for travel in general. When purchasing airline tickets or when booking hotels and cruises, change constantly comes at us from every angle. And, what matters under new regulations affects not only when you travel, but when you make a booking.
If you are vaccinated, you may have to also be tested for COVID
One of the simplest potential pitfalls — many assume they won't need a COVID-19 test after vaccination. Now, I'm writing this in late March 2021. Things could change. But now, for example, I had two fully vaccinated people indicate they figured they could go to Hawaii in late April without testing. However, if they tried it they would be turned away at the airport.
---
READ ALSO:
Should CDC open US ports to cruise lines? Not so fast.
Will COVID testing make airline and cruise travel safer?
---
Relaxed change fees and cancellation penalties are more complex than ever.
Many airlines talk about eliminating change fees. Newspaper headlines say, "Change fees eliminated forever." But exclusions abound, for example, on basic economy fares after April 1. And eliminating change fees doesn't mean that tickets are refundable. Plus, when you purchased tickets and when your waiver originally expired all mean differences in when your flight credit expires.
Don't assume if you cancel a trip you can use the ticket for any future travel. Tickets booked now have a 12-month validity rule. Therefore if you book a trip for this summer, and don't use it, you MAY not be able to use it next summer in 2022. In some other cases, travelers will only need to rebook within a year of cancellation. So, a traveler could rebook next winter for travel in summer 2022.  No consistent rule exists.
Don't assume flexible cancellation policies will always help.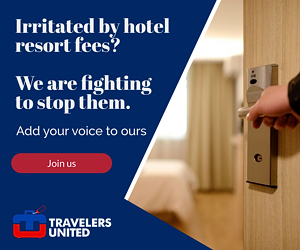 Many hotels have touted flexible cancellation penalties as a way to encourage new bookings during the pandemic. Of course, don't assume that flexibility to cancel means peace of mind in uncertain times.
These cancellation clauses are not universal. And the online ads and emails touting flexibility often have disclaimers in the fine print. In one case, a client and I barely avoided a potential disaster. Even the Four Seasons' temporary, generous policy on "nonrefundable bookings" suffered from hard-to-find exclusions. The offer excluded some Four Seasons resorts. Specifically not covered was the Maldives, where resorts have, with many safeguards, also remained open.
Also as travel resumes, cancellation policies are often getting tighter. The Montage resort on Maui, for example, now wants 21 days in advance for cancellation or they will charge a two-night penalty. In this and other cases, reservationists told me that if travel becomes restricted again and travel to Hawaii becomes difficult or worse, they will work with guests on a solution. But one thing that seems crystal clear: Hotels are generally not going to waive penalties if travelers just decide they don't feel comfortable flying.
Don't assume cruise line change policies will cover flights to departure ports.
The same is true for some of the first cruises to resume. So far, only primarily Caribbean ports are affected. Some advertisements indicate the sailings, in just a few months, are nonrefundable at time of booking and payment. But if you look at some of the Caribbean ports, like St. Maarten, cruisers face limited flights. Airfare could cost more than the cruise, or be unavailable on your preferred dates.
In the past year, cruise lines often displayed flexibility over rescheduling. The ship canceled sailings. It seems VERY unlikely they'll give waivers because you can't find a reasonably priced way to get to the ship.
Finally, one travel issue, date changes, has been a nightmare for making assumptions in the past. The issue with Caribbean cruises will get much worse. None of these relaxed cruise line change rules guarantee that airfares or availability stay the same. Cruises booked in advance, especially during the worst of the pandemic, were sold at incredibly good prices. However, it could be small comfort to save a $200 change fee or a one-night hotel penalty if the room rate or airfare has gone up exponentially, which it can do even with a one-day change.
Even travel insurance policies have been re-written

Insurance changes open a whole different post. Again, don't assume. Changes resulting in higher prices are almost certainly not covered, nor generally is just not feeling comfortable about travel. And most insurance companies write waivers carefully covering themselves from exposure. These waivers include "known risks" and doing business with suppliers rumored to have financial troubles.
Now, overall, my sense is at least the short term may see some incredible deals, especially as many Americans are still unsure about travel, and the CDC is still unsure how a partially vaccinated country will work. But just be careful…and whether you book your own trip, or have a travel agent book it for you, take time to read the rules and examine the fine print.
Janice Hough is a California-based travel agent a travel blogger and a part-time comedy writer. A frequent flier herself, she's been doing battle with airlines, hotels, and other travel companies for over three decades. Besides writing for Travelers United, Janice has a humor blog at Leftcoastsportsbabe.com (Warning, the political and sports humor therein does not represent the views of anyone but herself.)