---
Consumers may wake up soon to a world of truth in hotel advertising that includes mandatory hotel fees 
---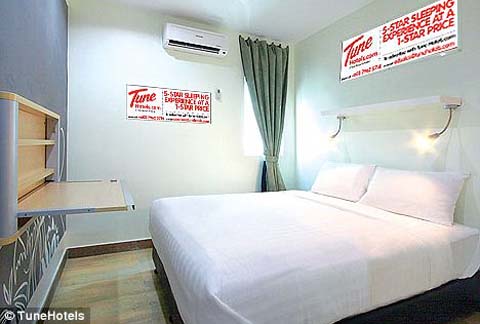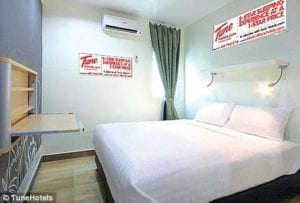 UPDATE: Expedia Mulls Matching Booking on Resort Fee Commissions
This is another break in the hotel's hidden mandatory fee operations. First Booking.com has changed the way they calculate commissions and now Expedia is examining changing their way of charging commissions. The hotel hegemony is finally cracking. Now we only need the Attorneys General and the FTC to accept the fact that hotels have been lying about their incomplete true room rates for years.
For example, a deluxe room with two queen beds at the Treasure Island Hotel and Casino in Las Vegas for a June 11 stay goes for a nightly rate of $84, but it's only when consumers click through to a checkout page on Expedia.com that they see the fine print that there is an additional $42 daily resort fee.

Expedia collects a hotel commission on the $84 nightly rate while Booking.com's new policy has it collecting commission on the combined $126 rate plus resort fee.

In addition to losing out on the larger commission, Ranque said he doesn't like resort fees because of "the negative customer experience" in that travelers think they are paying a certain rate when they see the lead-in price, but actually they are often shelling out a lot more.

"They think they had a price," he said. "They book it and then all of a sudden they get hit by a series of fees that the customer has no choice in paying. So that's why when we really think about the health of the travel agency business, it's not really good to not tell the customers in a clear way."
Finally, after years of work by Travelers United to eliminate mandatory hotel fees, they are under attack by the National Association of Attorneys General, the hotel booking industry via Booking.com, and the Department of Transportation (DOT). These three organizations have the power to make hotels that have been living in a world of false advertising begin to change.
Online travel agent, Booking.com, comes out swinging for mandatory hotel fees inclusion in room rates.
First, we look at the stunning recent news that Booking.com has said that it will charge taxes on mandatory hotel fees. After all, as Travelers United has been preaching for the past decade, when the room rate is only a portion of the mandatory cost of staying in a hotel room the full accommodation cost should be taxable and advertised.
In a game-changing move, Booking.com is notifying hotels around the world that it will begin charging them commissions on resort fees, as well as other fee-based services, such as for Wi-Fi, on top of a hotel's base rate, Skift has learned.

This is believed to be the first time Booking.com or any other major online travel agency has charged commissions on controversial resort fees, although it may be in some hotel contracts but was never implemented.

Hotels levying resort fees have often used them to avoid paying commissions to travel agencies to boost their own coffers.
READ ALSO: FTC can stop hidden lodging fees. Why won't it?
Of course, hotels and consumers look at mandatory fees from dramatically different perspectives. While consumers want the mandatory fees to be included in the room rates, hotels claim that resort fees actually lower costs for consumers. (Consumers have never swallowed that whopper.) Plus, hotel fees are different for almost every different hotel.
Resort fees have been a lightning rod between hotels and consumers. The fees are not part of the advertised base rate for a room and can vary by hotel and city. In Las Vegas, for example, resort fees are sometimes higher than the room charge. Hotels rationalize charging the fees because they say it pays for various amenities at hotels, including pool use, gym access and newspapers. Consumer groups have argued resorts fees are not disclosed clearly enough to potential guests.
The online travel agents and brick-and-mortar travel agents all look at the mandatory hotel fees as an attempt to limit commissions. Hotels have only been paying commissions on their room rates. And that ends up being about a 25 percent commission discount for hotels off the room rate plus resort fees cost of the overnight stay.
Booking.com views some hotels' penchant for charging resort fees as a way to game the system, and therefore cheat the online travel agency out of the compensation it believes it deserves for driving business to the properties.

Commenting on the move, Booking Holdings spokeswoman Leslie Cafferty said, "As an extension of our overarching aim to provide our customers with transparent information about the total price they will need to pay at a property when they make a booking, and to create a level playing field for all of our accommodation partners, we are updating our process when it comes to charging commission on mandatory extra fees that customers are asked to pay at the property."
The National Association of Attorneys General (NAAG) are involved and have sent out subpoenas.
On the legal front, NAAG is slowly but surely coming up with the legal rationale for forcing hotels to include room rates with mandatory fees into one cost for an overnight stay. The ponderous legal actions are moving at what appears to be a glacial speed, but are important in the collection and research upon which legal decisions are made.
Subpoenas have been filed and follow-up actions have been in process for almost three years. Anecdotal reports indicate that NAAG's research is concluding and findings will soon be released.
DOT's full-fare advertising rule will now come into effect.
A third front is now opening with the Booking.com announcement. Now that Booking.com will be collecting the resort fees, these fees will fall under DOT's full-fare advertising act.
The current DOT rule requires disclosure of all mandatory fees collected by tour operators and airlines. The issue was debated before the Advisory Committee for Aviation Consumer Protection several years ago. There the operative word in the full-fare rule was "collected." Since the tour operators and airlines were not collecting mandatory hotel fees, they never had to include the mandatory fees in the "full-fare." However, should Booking.com and other online travel agents begin to collect resort fees (rather than leaving hapless, surprised consumers to deal with them at checkout), these mandatory fees will be subject to inclusion in the published tour rates.
ALSO ON TRAVELERS UNITED: Hotel safety is still primarily on the shoulders of guests
The three-front mandatory fee efforts are finally bearing fruit for consumers.
Since the two largest hotel booking agencies in the world have announced they may be collecting taxes on these mandatory hotel fees and start collecting commissions as well, the economic battle has been engaged.
NAAG has been working on change through legal actions. It also has the support of the Federal Trade Commission (FTC), which released an economic study showing that separating room rates and mandatory fees poses real harms to consumers.
At the urging of Travelers United, DOT will soon take another look at the requirements to include mandatory hotel fees in all airline/hotel packages.
It has been a long, slow process; however, nothing in Washington, DC, moves quickly. With the addition of the largest industry stakeholder to the legal efforts and bureaucratic work being done, consumers may wake up soon to a world of truth in hotel advertising.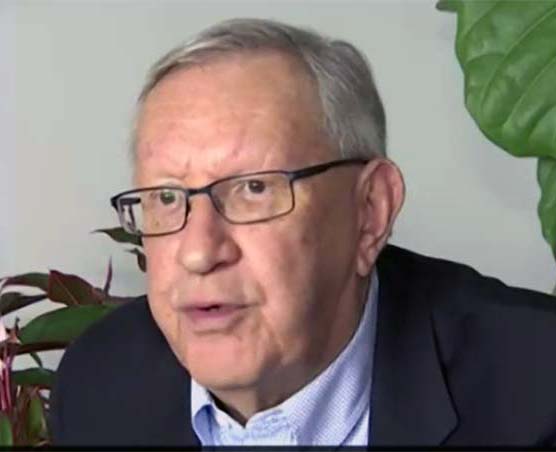 Charlie Leocha is the President of Travelers United. He has been working in Washington, DC, for the past 11 years with Congress, the Department of Transportation and industry stakeholders on travel issues. He was the first consumer representative to the Advisory Committee for Aviation Consumer Protections appointed by the Secretary of Transportation from 2012 through 2018.