Leaders salute 'raw courage' of D-Day veterans on Normandy's beaches
Inaugurating a memorial to the 22,000 soldiers under British command who were killed on June 6, 1944, and in the ensuing battle for Normandy, British Prime Minister Theresa May saluted the bravery of the soldiers, many of whom were still boys when they waded ashore under German fire.

"It's almost impossible to grasp the raw courage it must have taken that day to leap from landing craft and into the surf despite the fury of battle," May told a small gathering that included [French President] Macron and veterans, their uniforms laden with medals.

Under the cover of darkness, thousands of Allied paratroopers jumped behind Germany's coastal defenses. Then, as day broke, warships pounded German positions before hundreds of landing craft disgorged the infantry troops under a barrage of machine-gun fire and artillery.
D-DAY 75TH ANNIVERSARY – 2019
This is considered to be the most comprehensive list of D-Day events planned for 2019, the 75th Anniversary of the Normandy Landing.
Each year, thousands of people descend on Normandy in France to pay homage to the soldiers, sailors and airmen who took part in D-Day, Operation Overlord and the Battle of Normandy. Veterans and their families, political figures, re-enactors, military vehicle enthusiasts and thousands of other men, women and children pay tribute to those who fought to liberate Europe and remember those who never returned.

The organisers of D-Day events include local authorities, museums, private clubs and larger organisations, and there is no single official listing encompassing all commemorations. Several years ago we decided to compile our own guide using numerous publicly available sources with the intention of providing our visitors with as comprehensive a resource as possible.

As the information provided here is based on third-party sources, we regret that we cannot be held responsible for cancelled events or incorrect details. Wherever possible we try to include the contact details for the organisations responsible for arranging each event. As new events are confirmed we will add the details to this site, so if you know of a #DDAY75 event taking place that we've not listed here, then please get in touch and let us know.

You can also download our free PDF version of the D-Day 75th Anniversary events listing to make it easier to print, share or view offline.
These photos capture the poignancy of past D-Day commemorations
Smithsonian.com has put together a stunning collection of photos that collect past D-Day celebrations.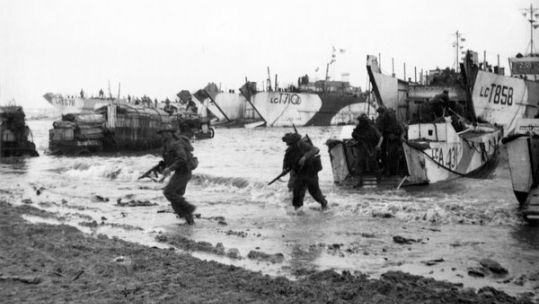 Every five years, veterans have made the pilgrimage back to Omaha Beach, Normandy, the site of the D-Day invasion that historians credit with expediting the defeat of Nazi Germany during World War II. As the National World War II Museum put it, "The way to appreciate D-Day's importance is to contemplate what would have happened if it had failed."

After two years of planning in total secrecy, 150,000 British, Canadian and American soldiers crossed the English Channel during nightfall, arriving on the beaches of German-occupied France at Normandy at 6 a.m. on June 6, 1944. The surprise invasion led to an estimated 10,000 deaths on the Allied side, with nearly 2,000 Allied troops dying on Omaha Beach, the site of the most deadly skirmish of the battle.

In honor of this year's commemoration, here is a look back at how the D-Day memorials have evolved over time—and how the battle and the soldiers who fought in it cemented their place in world history.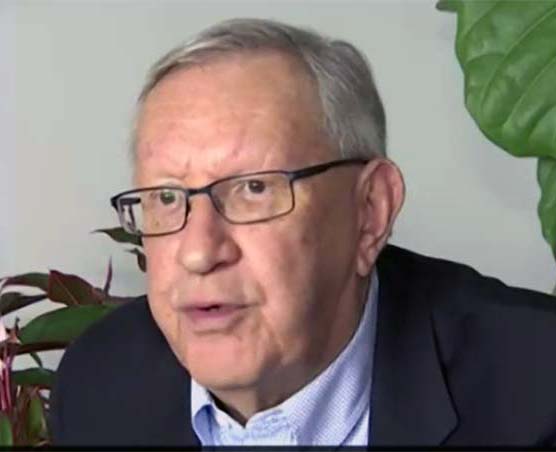 Charlie Leocha is the President of Travelers United. He has been working in Washington, DC, for the past 11 years with Congress, the Department of Transportation and industry stakeholders on travel issues. He was the first consumer representative to the Advisory Committee for Aviation Consumer Protections appointed by the Secretary of Transportation from 2012 through 2018.