---
Vacation rental insurance is not like hotel insurance — plan ahead.
---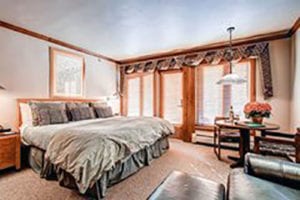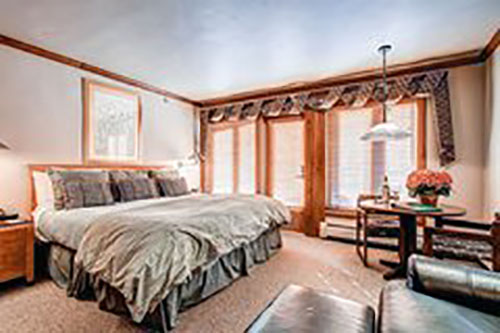 The world of vacation rentals is far different from staying in a hotel. Hotels have requirements to have certain insurance; you are protected against a fire in your accommodations and major weather events. Vacation rental insurance may cover liability, but you are on your own should there be a fire or hurricane, in many cases. And, even if a pipe bursts, what happens to you? Everyone should plan for the unexpected.
You may need insurance specific to vacation rentals.
Getting your money back may be nice, but your vacation may be ruined. You need to think about total vacation rental insurance, including getting there, the need to leave early, and sickness.
Travelers United is filled with stories about people who miss cruises when they wait too long to arrive for departures. Our experts advise that when travelers take a cruise they should arrive a day early and enjoy an extra day of vacation. Or make sure that you get on the ship early. In the same vein, some remote vacation homes may face limited access. Sometimes that access is blocked or may be washed away. In the mountains, snowstorms may block mountain passes, and well-made plans can fall apart.
These are all vacation disasters that seasoned travelers can foresee and plan proper insurance. But, travelers need to think about what they will face when vacations go awry if staying at a hotel or in a rental vacation home. The coverage and the service may be dramatically different.

We know not everyone vacations in a hotel or an all-inclusive resort. So when you vacation at your favorite locale in that rental home you adore, you should be covered by vacation rental insurance!
Rental vacation insurance coverage

Almost all rental property owners surely have homeowner's insurance. That coverage won't necessarily help with the cost and inconvenience of a doomed or disrupted vacation. You want a vacation rental insurance plan to cover if a destination becomes uninhabitable before or during your trip.

Most comprehensive plans offer some kind of coverage for vacation rentals. If a major weather event or another unforeseen issue, like a fire, damages the property you will be renting so badly that you can't use it, you may be reimbursed. Many popular vacation rental spots are located in hurricane-prone areas. Some comprehensive plans will provide you with trip cancellation coverage if you must cancel your trip due to a NOAA Hurricane Warning for your destination issued 24 hours or less before your departure.

When driving to a rental property

If you're driving to a vacation rental property, you may need to look at additional travel insurance. Look at a plan that has coverage for road closures that may prevent you from getting to your destination. If your vacation rental home is on a beautifully secluded island, only accessible by one road, you may want to consider this coverage.

This is a highly specialized benefit that not all companies offer. Be sure to review the plans you are considering to find which include this benefit. Can't find it in the fine print? Give an insurance expert a call to find the best vacation rental insurance plan for you.

Vacation medical coverage when renting

Travelers with vacation rentals within the United States may not think about adding medical coverage to their list of needs. However, travelers should plan on extra medical coverage to transport you closer to home. In the case of long-term care, good insurance can add peace of mind to your trip. Although the details of coverage vary by plan and company, you may want to consider a comprehensive plan that includes medical evacuation coverage if your trip takes you 50 to 100 miles away from home.

If you are renting a vacation home outside the United States, consider both medical evacuation coverage and secondary medical coverage. Check with your health insurance provider to see their limit of coverage in your vacation spot. Then look for a plan that will pick up where your health insurance leaves off to keep you worry-free during your trip.
These are some of the hazards that vacation rental insurance may help with — or may not.
Think ahead about the insurance you may need whenever your travel mishaps are at your liability. All travelers should have medical insurance. But many of us have never considered hurricane insurance or problems getting to a vacation destination caused by weather—these kinds of issues can ruin a vacation completely.
---
READ ALSO:
You're vaccinated. You're free to book flights, but beware of TSA airport changes!
Fabulous DC airport art is tucked away in the damndest places!
---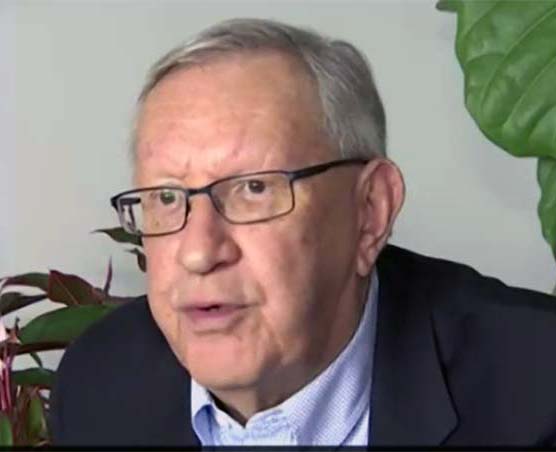 Charlie Leocha is the President of Travelers United. He has been working in Washington, DC, for the past 14 years with Congress, the Department of Transportation, and industry stakeholders on travel issues. He was the first consumer representative to the Advisory Committee for Aviation Consumer Protections appointed by the Secretary of Transportation from 2012 through 2018.