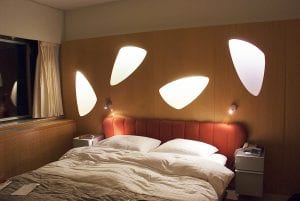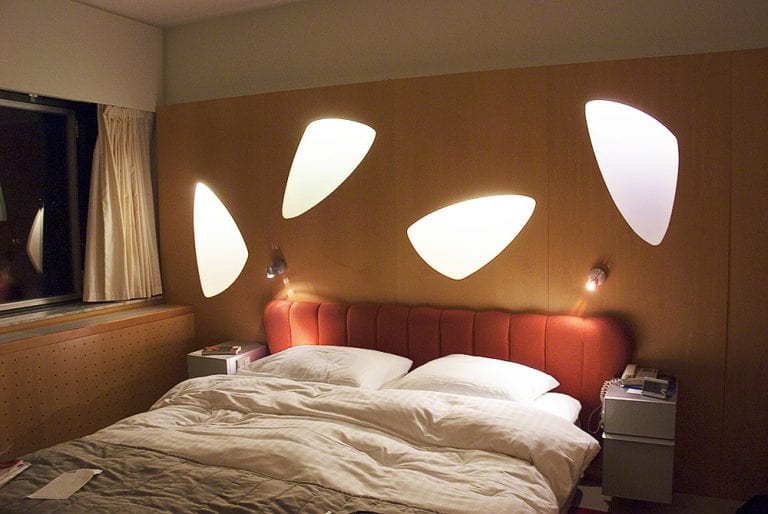 Hotels across the globe are recognizing that they must do more than provide clean, beautiful rooms with comfortable beds and lots of amenities. Today, most hotels in every price range are taking guest security much more seriously.
Hotels have installed electronic room locks, improved hallway and parking lighting, added peepholes, and installed restricted access elevators and stairwell controls. Many have hired personnel to permit 24–hour staffing at the front desk.
Even though hotels have improved security, there is no substitute for guests taking personal responsibility for their own safety. I've got 18 tips for travelers to better ensure their personal security.
Before you book your room —
Research your hotel:
Along with rates and amenities, check for security information before booking a room. Read reviews looking for information about crime and security in and near the hotel.
Call before booking:
Hotel websites give you considerable information about their rooms, but rarely give potential guests the complete security picture. Call to find out the hotel's security details.
No connecting doors:
Connecting doors permit anyone in the other room to work in private to break into your room.
Standard door security:
Be sure your room door will have a deadbolt lock, a security latch or chain and a peephole.
Room location:
Avoid rooms on the ground or top floor. The ground floor is too easily accessible by intruders and the top floor limits evacuation choices in emergencies. Try to book a room half-way between elevators and stairwells. That's a good compromise between an intruder's quick escape and yours in case of an emergency.
When you pack —
Bring a rubber door wedge:
When in your room, jam the door wedge in the door bottom to make it more difficult for anyone to break in.
Pack a small flashlight:
In case of a power failure, pack a small but powerful LED flashlight to see in your room and help you during an evacuation. Mine's beside my bed when I go to sleep.
Pack a travel tray:
I never leave on a journey without my flat-folding travel tray to keep all my personal items together in my room, so I don't misplace or lose them, and so I can quickly grab them in an emergency.
At check in —
No first names:
To help keep your personal information private, when checking in, women traveling alone might consider using "Mrs." with their last name, to give the impression they're not traveling alone. Men should give their first initial and last name.
No room number announcement:
If your room number is announced aloud, ask for a different room and tell the desk clerk to write it down, not say it.
Keep your luggage close:
I've seen it happen, luggage stolen in the hotel lobby from guests checking in who didn't keep their luggage with them. I usually have mine in front of me at the check-in desk. By the way, even if a hotel porter takes my luggage to the room, my carry-on with my valuables and my laptop never leave my hand.
READ ALSO: Hotel safety is still primarily on the shoulders of guests
Once in your room —
Fire escape plan:
On the door of your room there should be a copy of your hotel floor plan clearly showing all exits, in case of an emergency. Make sure you carefully review it and create evacuation routes in your mind.
Do Not Disturb sign:
Put your Do Not Disturb sign on your door soon after you enter your room. In the past, security experts would say to leave it on the door for your entire stay, but now, most hotels have instituted a new security rule. Hotel personnel must inspect every room each day. This change, in large part, is a reaction to the mass shooting at the Mandalay Bay Hotel in Las Vegas where the shooter amassed weapons behind his hotel room door.
It's a welcome security upgrade, but it does mean that guests will have to allow hotel personnel in their room each day. You can choose to allow housekeeping to clean your room, or better yet, from a security standpoint, just have a member of hotel management inspect your room while you're in it, then keep the Do Not Disturb sign up to prevent other hotel staff from entering your room.
Cover the peephole:
Once in the room, cover your door's peephole so no one can see in.
ALSO ON TRAVELERS UNITED: UPDATE: Is this the beginning of the end for hotel resort fees?
Lock, latch, chain:
When in your room, keep it locked, latched and chained at all times.
A knock at your door:
If someone comes to your door unexpectedly, claiming to be a hotel employee, call the front desk to confirm it.
Use the safe:
Use your room safe or hotel safe for your valuables when not in your room.
Leave the light on:
When out of your room, leave a light on and perhaps the television. Along with the Do Not Disturb sign, it can give the illusion that the room is occupied. Leaving the light on is very important. You don't want to enter a dark room for safety sake. If the light is off, get someone from the hotel to go in with you.
With hotels improving their security and guests taking personal responsibility for their safety, there is still no substitute for using commonsense and smart situational awareness when traveling.
Featured photo room at Copenhagen Radisson Blu Royal Hotel, Copyright © 2015 NSL Photography. All Rights Reserved.
After many years working in corporate America as a chemical engineer, executive and eventually CFO of a multinational manufacturer, Ned founded a tech consulting company and later restarted NSL Photography, his photography business. Before entering the corporate world, Ned worked as a Public Health Engineer for the Philadelphia Department of Public Health. As a well known corporate, travel and wildlife photographer, Ned travels the world writing about travel and photography, as well as running photography workshops, seminars and photowalks. Visit Ned's Photography Blog and Galleries.