---
These cruise travel safety tips must be linked with commonsense.
---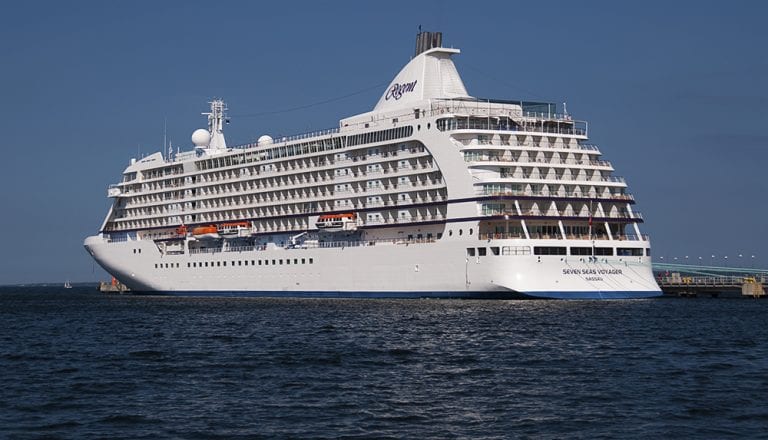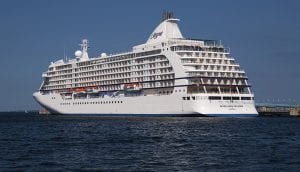 Cruising is one of the safer forms of travel. Most cruise travelers have great journeys without incident. Even though cruise ships are relatively safe, just like on any form of travel, each cruiser must take personal responsibility for their own safety.
I've got 16 cruise safety tips to better ensure personal safety.
Before you depart for your cruise —
Research your ports of call:
Whether the ports you'll travel to are domestic or international, you need to learn about crime, health and safety in each one. For international travel, I primarily use two information sources. For crime and general information, I use the U.S. Department of State Country Information. For health information and recommendations, I use the Centers for Disease Control and Prevention's (CDC) Travelers' Health Destinations information. Review international travel plans with your physician, too. Staying healthy is part of your cruise safety tips,
U.S. citizens should use STEP for international travel:
STEP is the Smart Traveler Enrollment Program of the U.S. Department of State. Once you enroll and enter your trip information, you'll receive notices from the State Department about your destination countries to help you make informed decisions. It will allow local U.S. embassies to contact you in an emergency. If one occurs, they will help family and friends contact you.
Check your ship's sanitation report card:
You can review your ship's sanitation record if it comes under the Vessel Sanitation Program of the CDC. They regularly inspect ships for cleanliness, repair, food preparation, water quality, pest management, etc.
CLICK HERE TO READ 7 MORE CRUISER TIPS
When you pack —
Bring a rubber door wedge:
When in your room, jam the door wedge in the door bottom to make it more difficult for anyone to break in.
Pack a small flashlight:
In case of a power failure, pack a small but powerful LED flashlight to see in your room and help you during an evacuation. Mine's beside my bed when I go to sleep.
Pack a travel tray:
I never leave on a journey without my flat-folding travel tray to keep all my personal items together in my room, so I don't misplace or lose them, and so I can quickly grab them in an emergency.
Pack your medications, breakables and valuables in your carry-on:
While it's rare, occasionally suitcases and other bags fall into the water during their transfer from the pier to your ship. To prevent their loss, keep them in your carry-on and take it aboard yourself.
Once on board your ship —
Don't miss the mandatory muster drill and pay attention to it:
A muster drill is a mandatory safety exercise which usually takes place before passengers leave their port of embarkation. Don't skip it. It's important. If you miss it, you could be ordered to leave the ship before the cruise begins. The drill is to familiarize all guests with their muster station where they assemble and procedures in case of emergency. They also review how to properly put on life vests.
Cruise ships are like small towns and cities where crime occasionally occurs:
While crime is infrequent on cruise ships, it occurs. Cruise lines regularly point out how safe their ships are. In 2017, for example, according to the U.S. Department of Transportation (USDOT), there were somewhat more than 100 crime incidents of various kinds among more than 13 million American cruisers that year. That number sounds low, but consider that it represents just 35,670 cruisers on cruise ships each day.
When you use that number to determine the crime rate per 100,000 cruisers, you find crime rates comparable to many U.S. cities. For example, if we compare FBI crime statistics of aggravated assaults with that on cruise ships (combining serious and sexual assaults), we see the cruise ship rate of 263.5 compares to El Paso, TX (264.1) and Jersey City, NJ (256.4).
We should remember that the passengers on cruise ships represent a cross section of people, some good and some not. When on board cruise ships, I recommend using situational awareness and street smarts to govern your behavior to stay safe.
ALSO ON TRAVELERS UNITED: Extra time before a cruise is the best insurance
Travel in pairs or groups:
Use this practice to help keep yourself safe from crime.
Never go to crew quarters:
You don't know who crew members are. It's better to be safe.
Drink responsibly:
When you're drunk, you lose your ability to be aware of your surroundings. Never accept a drink from a stranger, nor walk back to their cabin or yours with a stranger.
Put valuables in the cabin safe:
Never leave valuables lying about. You don't need cash while aboard your ship, so leave it and your wallet in the safe.
Balcony:
Conduct yourself safely on the balcony and lock its doors when out of your cabin.
Wash, Wash, Wash:
Proper and consistent hand washing can prevent you from contracting norovirus if it breaks out on your ship. Wash thoroughly before eating and drinking.
Choose port excursions with care:
Check the safety record of any company you contract with for an excursion in a port of call on your cruise, to the extent possible, particularly helicopter and plane excursions, or third party bus tour company treks.
While these tips aren't foolproof, using them and your common sense will go a long way to help you remain safe while on your next cruise.
(Image: Regent Seven Seas Cruises Voyager. Copyright © 2018 NSL Photography. All Rights Reserved.)
After many years working in corporate America as a chemical engineer, executive and eventually CFO of a multinational manufacturer, Ned founded a tech consulting company and later restarted NSL Photography, his photography business. Before entering the corporate world, Ned worked as a Public Health Engineer for the Philadelphia Department of Public Health. As a well known corporate, travel and wildlife photographer, Ned travels the world writing about travel and photography, as well as running photography workshops, seminars and photowalks. Visit Ned's Photography Blog and Galleries.