---
In days of nationwide polarization, there is one subject on which almost ALL Americans agree — we hate resort fees.
---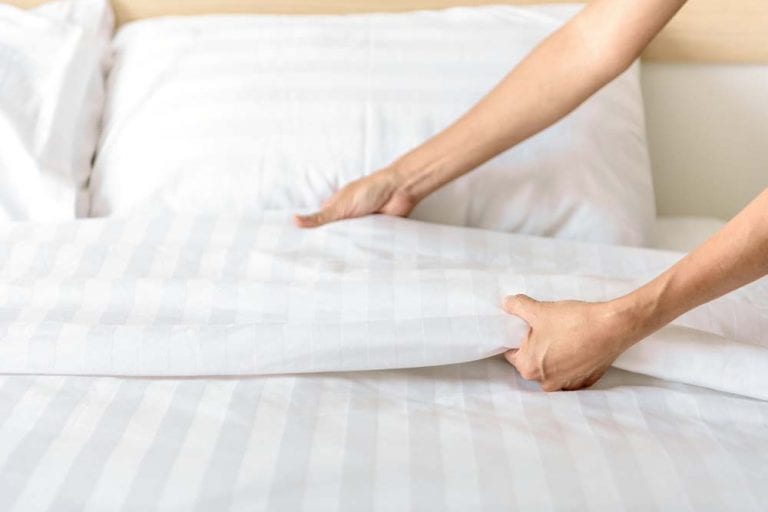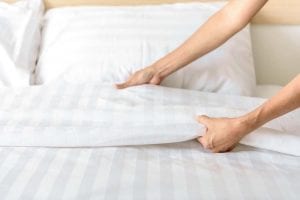 It was bad enough when they existed just at real resorts and when the amounts were relatively low. Now, resort fees, sometimes called "destination fees", routinely approach $50 a night, plus tax, even in urban areas and in hotels that aren't truly resorts. These mandatory fees are applied to all hotel stays, even comp stays generated by frequent flier programs and hotel loyalty programs.
Everyone I know dislikes them. Mandatory hotel fees are hated in red states and in blue states. These negative feelings are universal.
We are charged these mandatory fees even when we don't get the services.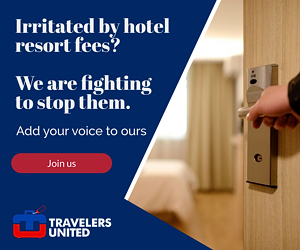 Now, with COVID and staffing issues, many of the services or items previously included in the fees don't even exist. Fitness centers can be closed or have reduced hours. Pools remain off-limits. Ditto restaurants and bars. In October I was delighted to see that the W Times Square was waiving their fee accordingly.
Plus, other than the hotel accountants, it's not as if hotel staff are exactly proud of these fees.
Mandatory hotel fees are hard to uncover.
While writing this post I tried a few hotels to see what they were saying about amenity fees on their website. I'm pretty good with Google and navigating websites, but it's often real work to find out how much the fee is and what it includes.
While I'm not trying to single out any one hotel, I randomly looked at the Lexington Hotel New York. It took clicking past the main page to the menu button, then to amenities to find their $35 fee.
$35.00 daily food & beverage credit for The Stayton Room (currently open for breakfast only)
$35.00 daily laundry valet credit
2 daily Crunch Fitness passes
2 daily Citi Bike passes
High-speed premium wireless Internet (valued at $16 per device per day)
1,000 bonus points per night for elite gold & platinum members
So the mandatory hotel fees cover the cost of one breakfast — which is served now buffet-only at $29.00. So, that's good, IF a guest eats breakfast, or if two in a room want breakfast and want to pay for one instead of going to a NY deli or bagel shop.
I wonder how many people take advantage of the "laundry valet credit?"  And if you don't want to use the fitness or bike passes, you're basically paying $35 plus tax for the Internet.
Interestingly, both Internet service and breakfast are already included for elite Marriott members.
Other hotel resort fees are worse. 
If you go to The Venetian in Las Vegas website and search for "resort fee" you don't even get the current price.  Instead, the response is "Learn more about the resort fee and The Venetian and The Palazzo Las Vegas, which includes a lot of great additions that add value. Please call 702.414.4100."
Turns out the current mandatory hotel fee is about $40, counting tax. The fee includes entry to the fitness center, Internet, boarding pass printing, local and toll-free calls, and access to a number of newspapers and magazines via an app.
Leaving aside the fact that even a hotel having a great fitness center is probably not a top inducement for travelers going to Las Vegas, the Venetian requires masks everywhere, and even many friends who both agree with mask mandates and work out regularly tell me that is enough to discourage them from using a public gym.
And, let's see, local and toll-free calls? That would be helpful for anyone who didn't bring a way to make calls with them. (And isn't the whole point of the app that allows you to read magazines and newspapers is that you read them on your phone?)
Other hotels have changed their fees to include some amount of restaurant or bar credit, while at the same time cutting hotel restaurant and bar hours.
Traveler displeasure with mandatory hotel fees has exploded during COVID.
I could go on, and this post could fill a book. Amenity or resort or destination fees already include things that people didn't want. Or often guests can't take advantage of them. These days, that situation has been exacerbated.
Now, in some cases, preferred travel agents have agreements to waive mandatory hotel fees for clients, but that's only with a relatively small number of hotels.
Today, the travel industry is struggling. Resort fees, while they add to hotel bottom lines, are non-discountable and non-commissionable. This hurts travel agencies at a time when both brick and mortar agencies and OTAs need all the revenue they can get.
Bi-partisan wins are hard to come by these days. Where are the politicians and rule-makers? Why do they continue to allow blatant false advertising?
If hotels made fees optional, most travelers probably would opt out. Unless the mandatory hotel fees start adding serious value for travelers, who wants them? Or hotels could just advertise and charge the true price before tax for their rooms! What a concept.
And yes, there are more critical issues facing our country right now, but so few bipartisan wins? So, which members of Congress want to introduce legislation that everyone could agree on?
---
READ ALSO:
Are a-la-carte amenity costs really resort fees in disguise?
Travelers United, fed up with resort fees, sues MGM
---
Janice Hough is a California-based travel agent a travel blogger and a part-time comedy writer. A frequent flier herself, she's been doing battle with airlines, hotels, and other travel companies for over three decades. Besides writing for Travelers United, Janice has a humor blog at Leftcoastsportsbabe.com (Warning, the political and sports humor therein does not represent the views of anyone but herself.)