---
Almost three-quarters of contagious airline passengers polled would fly when sick to save money and vacations.
---
In a Travelers United newsletter poll completed recently, almost 73 percent of sick plane passengers said they would fly even if they had the flu or coronavirus. The predominant reason was that they needed to travel and changing their tickets at the last minute would result in higher airfares. More than half of those would fly because either airfare would be higher (even without change fees) or it was "too late" to make changes to their vacation package land arrangements or hotel bookings.
Daily newspaper headlines blare, "Vaccination shots running low, coronavirus rampaging, seven-year-old girl dies, pandemic to hit country earlier," and worse. It would seem that everyone should be doing their part to slow the spread of disease when traveling. That is, everyone except the airlines. They must figure a way to assist passengers who are infected and contagious. The airlines have not done their part. They often still impose dramatic airfare increases to reschedule flights even when they promise not to add any change fees.
There are no airline rules for contagious sick plane passengers.

When landing at Washington Reagan Airport, I noticed signs posted by the Centers for Disease Control and Prevention (CDC) urging passengers not to fly if they feel they may have COVID-19. Of course, at the airport they are preaching to those already possibly infected with COVID. Unfortunately, these signs make no mention of the financial ramifications of changing tickets at the last minute. It would be nice if the airlines and the CDC would work together. However, with sick passengers with contagious diseases prior to the pandemic, airlines had no written protocols except to tell passengers to go home and not fly. There is no compensation or reward for doing what is best for all passengers. And, since airlines would take a big hit on not being able to charge increased airfares, they have done nothing.
Travelers United members surveyed provided these responses.
Here are the survey responses. This sample is from a very frequent flying group of respondents — about 30 percent are elite members of frequent flier programs and almost half are frequent leisure travelers who fly three or more times each year.
1. If you thought you might have COVID or any flu or communicable disease, would you pay possible additional changes in airfare to change your flight?
Yes — 27.3%
No — 72.7%
2. Have you ever flown while sick in order to avoid a change fee increased airfare?
Yes — 43.6%
No — 56.4%
3. If you did fly while sick, why?
I had to fly for work — 22.7%
The rest of my family was flying, so I didn't have a choice — 8.3%
My vacation plans were set, and it was too late to change them — 25.2%
The airline wouldn't let me change my flight — 12.4%
Change fees and new airfares were too high — 31.4%
4. What do you need to do to get a note for a trip cancellation from your doctor?
Call my health insurance company first — 3.6%
Go to the emergency room — 2.2%
Just call my primary care doctor, and he will see me — 66.6%
Forgetaboutit. It takes forever and costs more than the change fee — 27.6%
5. Should airlines allow no-penalty changes to airline tickets at any time for passengers that claim they may have a contagious disease?
Yes — 31.5%
Yes, but only with a doctor's note — 60.9%
No — 1.8%
No, passengers should buy insurance for problems like these — 5.7%
Travelers United has been working on getting a sick plane passenger rule for years.
In case anyone thinks this issue is new, Travelers United has been working on getting a sick passenger rule in place for almost a decade. We conducted a survey in 2009 about traveling with the Swine Flu. That created a stir at the time, but nothing changed. Travelers United again polled readers in 2019. Before the CARES Act was enacted that showered the airlines with billions of dollars, Travelers United reached out to top staffers at the House Transportation and Infrastructure Committee and to the Senate Commerce Committee. The organization argued that it was folly to turn over more than $50 billion to the airlines with no requirements to change practices that may avoid a similar pandemic in the future. All to no avail.
In 2021, as the CARES Act extension was being debated, the president of Travelers United met with a group of journalists and pushed the issue and stories were written in the Wall Street Journal, Forbes Magazine, The Washington Post, Conde Nast Travelers, The LA Times, and more. All the national media did not affect airline rules. Travelers United was too late. Any changes were only being considered at the highest level of Congress.

Traveler United is starting to work on the 2023 FAA Reauthorization Bill. 
Travelers United is working on getting a contagious passenger rule mandated by Congress as part of the 2023 FAA Bill. It is not too early to start. However, changes in the leadership of Congress if the Republicans get elected to a majority add complexity to the efforts. The good news is that more of the professional staff on the committees that work on transportation laws will, hopefully, still be in place.
However, today the aviation world knows we need a workable infectious or contagious passenger rule enacted. It must be workable, and it must be supported or clearly understood by airlines. The only way to effect this change is with airline partners rather than engaging in a battle.
---
Nose blower photo by Brittany Colette on Unsplash
---
READ ALSO:
Why you should complain to DOT and use the webform to get results
As hotel travel recovers, rein in mandatory hotel resort fees.
Congress: The sick must fly. Airlines applaud. Are they crazy?
---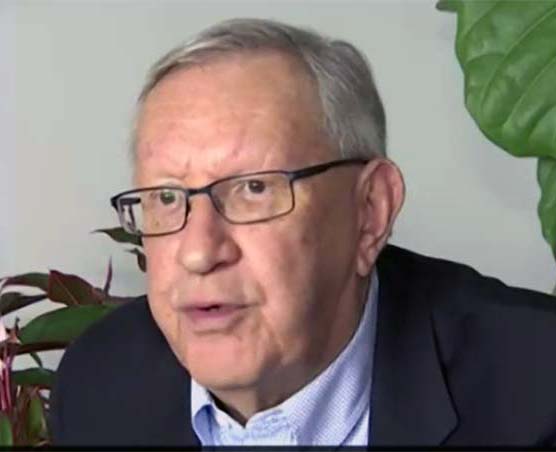 Charlie Leocha is the President of Travelers United. He has been working in Washington, DC, for the past 14 years with Congress, the Department of Transportation, and industry stakeholders on travel issues. He was the first consumer representative to the Advisory Committee for Aviation Consumer Protections appointed by the Secretary of Transportation from 2012 through 2018.