---
MGM Resorts sued for false advertising by leading consumer group
---
Travelers United has sued MGM Resorts International (MGM) for violations of the Consumer Protection Procedures Act. This is a case centered around misleading and deceptive pricing in violation of existing DC law.
MGM advertises a less expensive price and then they add a mandatory hotel fee to the room rate at a later part of the booking process. Guests are required to pay extra above and beyond any advertised price. This is a case of false advertising.
Other lawsuits have been filed by the Attorneys General of the District of Columbia and the State of Nebraska against Marriott Corporation and Hilton Corporation. Travelers United has been working with the Federal Trade Commission (FTC) for years. However, the FTC has not acted and they have failed the American consumers with their inaction on this false advertising.
The Complaint about violations of the Consumer Protection Procedures Act filed by Travelers United, Inc., and served on MGM Resorts International, is linked here.
MGM is lying about the costs of an overnight stay in their hotels
Basically, this chain of hotels has been advertising false overnight rates to consumers and then adding mandatory resort fees to the room rate at a later point in the booking process, or after the booking process. For instance, the room rate may be listed as $100 on the hotel website. Then, after travelers click on the hotel because the price is appealing, they complete the transaction on either a third-party site or on the hotel's site and later learn that the room rate is not the complete overnight charge because an additional mandatory fee is added to the room rate. Resort fees are often required to be paid at check in, instead of at the time of booking.
MGM does not include these daily, mandatory fees in the advertised room rate. Thus it deprives consumers of the ability to readily comparison shop for a room at an MGM hotel. These mandatory fees are neither included in the price of competitors' hotel rooms nor at other MGM hotels.
MGM lies to its best customers
MGM Resorts provides loyalty-members "comped" rooms based on hotel paid overnights and the guest's gambling proclivities. A comped room is casino hotel talk for a "complimentary hotel room." MGM, however, often requires that resort fees are paid on these "comp" rooms. This shows that MGM is acting in a particularly deceptive and misleading way. They are charging their most loyal customers a deceptive resort fee on their "comp" room which can easily be $45 a night (and with taxes over $50).
The mandatory hotel fees have nothing to do with services actually rendered. During the recent pandemic services were reduced and gyms were closed. Mandatory fees did not vary. MGM never reduced the price of a resort fee during the entire pandemic. MGM's actions show that there is no relationship to services that were included in the fee. Resort fees exist for the hotel to lie about the advertised price, not to provide any actual services. This pandemic prove that.
---
READ ALSO:
Hotel room-rate lies — hiding mandatory hotel fees hurts travelers
It's time for hotel resort fees to go — incomplete room rates are deceiving
---
The MGM mandatory fee sometimes costs more than the MGM room rate
MGM regularly uses resort fees to more than double the advertised room rate at MGM hotels such as the Excalibur and the Luxor. The advertised room rate at Luxor for July 13, 2020, was $29 per night. A overmight resort fee at the Luxor in July 2020 was $35 per night. Therefore the actual price of a room at MGM's Luxor hotel is 121 percent more than the advertised price. An advertised room rate for July 13, 2020, at the MGM's Excalibur hotel is $22 per night. The resort fee at the Excalibur is $35. The actual price is 159 percent more than the advertised price of a room at MGM's hotel.
Taxpayers are forced to pay these mandatory fees even when they do not stay at MGM hotels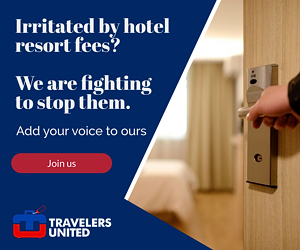 Whenever city officials travel to Las Vegas or stay in any MGM property, they are required to pay mandatory hotel fees that are not part of the overnight room rate.
MGM charges additional mandatory fees it calls "resort fees." At other establishments they are sometimes referred to as "guest amenity fees," "facility fees" or "destination fees." Yet other terms are uses as well (referred to collectively hereafter as "resort fees") on a daily basis for a room. However, MGM does not include these daily, mandatory fees in the room rate it advertises on its website. These fees are not included in the room rate advertised by the OTAs, thereby depriving consumers of the ability to readily compare the actual price of a room at an MGM hotel to the price of the hotel rooms offered by MGM's competitors and at other MGM hotels.
MGM leads consumers to believe that these mandatory fees are government taxes and fees
The MGM hotel website after listing the room rate, often says "Taxes and fees may apply." This misleads consumers to believe the additional fees are government-imposed. In fact, they are separate mandatory daily charge imposed by and paid to MGM.
MGM depends on misinformation to generate additional profits from consumers.
Travelers United is filing this lawsuit after almost a decade of little government action. DC law allows non-profits to bring suit to enforce existing state laws regarding misleading and deceptive advertising and that is what we are doing here. Travelers United has advocated for almost a decade, since the first resort fees emerged, against this deceptive and misleading advertising.

MGM Resorts International deceives customers. They charge mandatory hotel fees beyond government taxes and fees. MGM adds to the deception by charging resort fees on "comped" rooms. This kind of deceptive and misleading pricing is in clear violation of the District Consumer Protection Procedures Act.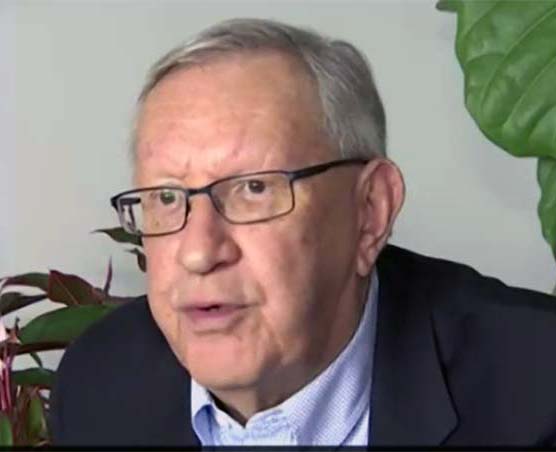 Charlie Leocha is the President of Travelers United. He has been working in Washington, DC, for the past 12 years with Congress, the Department of Transportation, and industry stakeholders on travel issues. He was the first consumer representative to the Advisory Committee for Aviation Consumer Protections appointed by the Secretary of Transportation from 2012 through 2018.