Travelers need more than a mask for protection when flying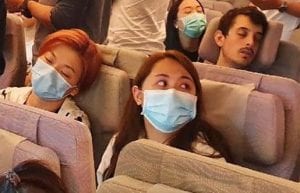 The Centers for Disease Control needs to work with the Federal Aviation Administration (FAA) to set minimum federal standards for dealing with the coronavirus pandemic. Plus, we need them to institute a federal regulation requiring airlines to allow free rebooking of sick contagious passengers. Travelers need more than a mask when flying.
Passengers need continuing protection when flying. Flight crews require testing. Face masks should be worn by everyone aboard planes. Physical distancing needs to be practiced at airports. The sick should not be penalized for not flying.
Air travelers must see outward signs that the airlines and airports are taking these actions seriously. These actions include both operational changes and rule changes. It will only be through confidence in airlines that passengers will return to flying.
Unfortunately, most airlines put profits above passengers. They squeeze us close and closer in aluminum tubes to try to squeeze more profits from us. They ignore our health as they collect our wealth. And, airlines force us to bow to their corporate needs rather than do what is best for their passengers. Confidence is a quality that is in short supply aboard planes.
Is any federal agency responsible for public health while flying? It doesn't seem so.
Today, these suggested changes to the flying experience must be instituted by the airlines themselves. No federal agency claims responsibility for medical issues when flying. Airlines are the arbiters of these guidelines. The Federal Aviation Administration (FAA) consistently claims that they have no mandate to deal with health issues aboard aircraft. The FAA seems to be limited to operational safety rules and regulations, not public health.
Only a federal order can mandate changes to health responsibility. Localities and states have no authority over airline actions. The FAA steadfastly says that it has limited authority for dealing with health issues on flights. Some suggest that passengers speak to the Centers for Disease Control (CDC). But, the FAA has never required that CDC guidance be followed. The FAA only suggests compliance. The current government disdains any federal regulation. There is little appetite for any rules. Even in the midst of a pandemic no agency is clamoring to set any federal health guidelines or rules.
---
READ ALSO ON THE TRAVELERS UNITED BLOG:
Scores of passengers suffer illness on airlines
Fly safely during the COVID-19 pandemic
---
Travelers United is committed to a common-sense series of actions that follow.
Airlines must demonstrate they are considering passengers before profits
Actions when boarding:
Masks should be provided for those who do not bring their own. Wearing the masks is mandatory, However, there are still many issues with these orders, especially when eating or drinking.
Provide passengers at least two disinfectant towelettes. One can be used to sanitize their seat area. Normally, this will mean tray tables, armrests, entertainment controls, light buttons, and flight attendant call buttons. The second is for cleaning the traveler's hands.
Flight attendants should explain how the air-circulation system works on planes. They should emphasize that the air is purified with special hospital-level filters. Regular testing shows clean air that is replaced every two to three minutes while in flight.
Take all passengers' temperatures before boarding aircraft.
Test flight crews regularly — best is before every flight
Face masks are mandatory on most airlines. Testing for flight crews must be mandatory as well. Some airlines are performing temperature tests for flight attendants prior to working. Others are not doing anything different than before the pandemic. During this emergency period, flight attendants should be tested just like many first-responders.
Right now, when a member of the flight crew tests positive, many airlines are not notifying other crew members.
I don't know anyone personally that has tested positive. I know a couple of people in flight attendant groups on Facebook that were symptomatic but didn't get tested. Couldn't get tested. Or some people who were negative. People who are waiting on tests or waiting on the results for the test.

I realize you can be asymptomatic too, but I feel like as far as flight attendants go, because we're essential and we're around so many people, we should have a priority to be tested just like doctors and nurses and police officers.
Hundreds of flight attendants and pilots tested positive, according to flight attendant unions. However, airlines do not test regularly. Plus, airlines do not report to passengers and crew when either a passenger or a crew member tests positive. That's a shame, because there is no group of people in the world easier to trace than flight crews and airline passengers. This group is designed for social tracing.
Passengers must wear facemasks while flying as much as possible
Many airlines are mandating facemasks to be worn during flights, but there is no federal rule. Plus, there is no real enforcement other than arrest when passengers defy the crew by not wearing masks. Another point raised by Scott McCartney of the Wall Street Journal concerns eating and drinking on flights.
Take a six-hour flight — people will want to eat and drink. Are masks the end of the airline beverage service? JetBlue said a face mask must be worn in-flight "throughout the journey." … we all know some passengers won't comply — probably the same ones who won't put their phones in airplane mode.

Like many issues, it's just more complicated on an airplane.
The sick should not be forced to fly — modify change-fee rules
We don't need any studies to prove this fact of traveling life. Every traveler has been seated near someone who shouldn't be in a closed area with other passengers. Sneezing, sniffling, and flu-like symptoms make these travelers dangerous to others.
However, do passengers with contagious diseases have any choice about changing flights? Of course they do, if they want to pay a change fee ranging from $200-$300 plus the difference in airfare to fly later. Personally, I was faced with paying an additional $2,000 to change an international flight because I contracted pneumonia overseas. Rather than fork over the money, I decided to fly home. The gate agents had a no-exception mandate.
The Centers for Disease Control must examine these "no-exception" airline policies. When airlines put the sick together with the healthy for prolonged periods of time, diseases spread. The proximity of the sick and contagious to the healthy is a major health problem. After sneezing and wheezing, passengers then wipe their hands on headrests and hand rests. The World Health Organization arrived at that conclusion.
Transmission of infection may occur between passengers who are seated in the same area of an aircraft, usually as a result of the infected individual coughing or sneezing or by touch (direct contact or contact with the same parts of the aircraft cabin and furnishings that other passengers touch).
The Centers for Disease Control needs to work with the FAA and institute a federal regulation requiring airlines to allow free rebooking of sick contagious passengers as well as the minimum standards for dealing with the coronavirus pandemic.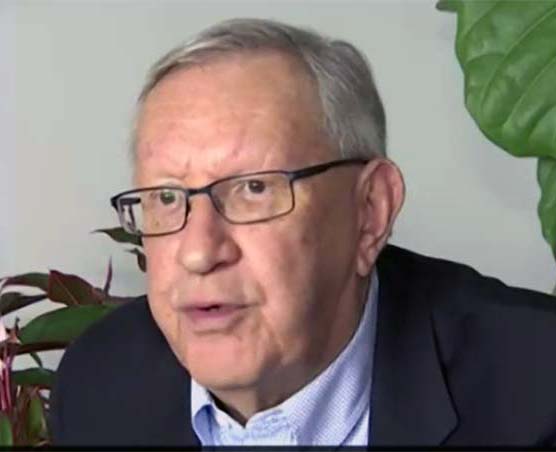 Charlie Leocha is the President of Travelers United. He has been working in Washington, DC, for the past 14 years with Congress, the Department of Transportation, and industry stakeholders on travel issues. He was the first consumer representative to the Advisory Committee for Aviation Consumer Protections appointed by the Secretary of Transportation from 2012 through 2018.