---
Sanitize all rental cars prior to each rental to protect customers
---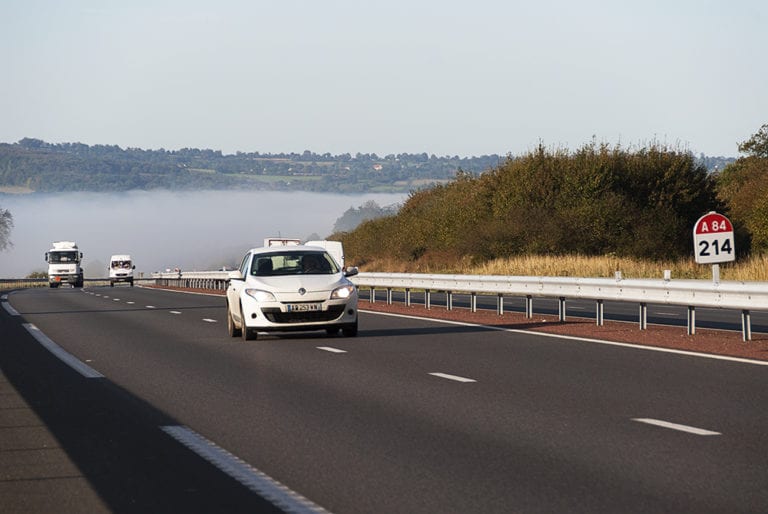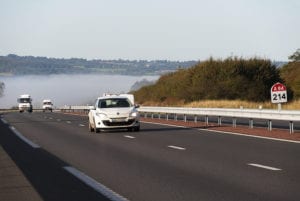 Rental car companies need to sanitize all rental cars. The world is moving toward reopening again. In Asia, Europe, and North America, businesses are resuming. Stay at home restrictions are beginning to be lifted. As the COVID-19 outbreak is slowed and controlled, even travel is beginning to resume.
When drugs and treatments for COVID-19 are available, travel will begin to look as it did pre-COVID. This will come even before a vaccine is ready. Until then and after that occurs, many new measures being adopted today should and will continue.
COVID-19 can remain viable on rental cars for up to 72 hours. Sanitize all rental cars before sending them out again.
A COVID-19 (SARS-CoV-2) study was completed to determine its viability on surfaces of many of the materials used in cars. Scientists from the National Institute of Allergy and Infectious Diseases, Princeton University, UCLA, and the CDC conducted the study. They found that COVID-19 was viable on plastic surfaces for up to 72 hours and stainless steel surfaces for up to 48 hours.
Dr. Amesh A. Adalja of the Johns Hopkins Center for Health Security believes that COVID-19's viability on fabrics is from "several hours to maybe a day." Therefore, well after any renter drops off their car, COVID-19 could remain viable unless companies sanitize all rental cars.
Car rental companies have a variety of cleaners to use to disinfect rental cars. Renters need to use disinfectant wipes containing at least 60 percent alcohol. These wipes are found on the Environmental Protection Agency's (EPA) List N: Disinfectants for Use Against SARS-CoV-2.
Ensure your safety. Choose companies that have made critical changes to rental procedures.
---
READ ALSO ON TRAVELERS UNITED'S BLOG:
What does your car know about you?
Are there easy ways to get passengers to fly again?
---
Adopt contactless car pickup for all customers
Rental car companies should make the following improvements:
Contactless contract and car pickup:
Upper-level car rental loyalty program members have not been required to go to the rental office to pick up a car for years. Travelers will need to provide companies with more private information online than in the past. A contactless system extended to all online renters will mean better safety for customers and employees. Contact must be minimized as much as possible.
Car damage documentation:
Contactless car pickup has a significant downside. If cars are damaged, a car company employee must officially document it. Rental car companies need to provide an easy way for a renter to report damage. A system to add photos and descriptions of dents and dings into their rental procedures will be needed.
No counter problem solutions:
Rental companies need to have local on-site troubleshooters. These employees can be contacted by phone to eliminate waiting at the counter for help. if the car doesn't meet rental standards and/or has problems, renters can get a quick replacement.
Deliver replacement cars by tow truck if renters can't ride in tow trucks
Breakdown assistance:
For the safety of tow truck drivers, renters can't ride in the truck any longer in some states. Rental car companies bring a replacement car to the renter when they pick up the broken-down rental car.
Company cleanliness:
Rental car companies must regularly clean and disinfect their rental offices, lot buildings, and repair facilities. Employees must be required to observe health and hygiene precautions and undergo at least temperature testing on a daily basis.
Airport transfer buses:
A significant number of rental cars are picked up from airports across the world. Airport transfer buses to rental car lots must be thoroughly cleaned and sanitized before each run. The number of people picked up per ride should allow for significant social distancing. Face masks for all should be required.
Car rental companies should adopt spray/mist sanitization
Enhanced vehicle cleaning:
Most rental car companies have already overhauled their vehicle cleaning and sanitation due to COVID-19. Unfortunately, many rental car companies are depending too much on using wipes to clean and sanitize. This method can't adequately handle sanitization of difficult-to-reach locations. Rental car companies must adopt spray/fog methods of sanitizing their vehicles. All should begin to investigate a new class of cleaner/sanitizer developed in Hong Kong which can protect surfaces for up to 90 days, according to Hong Kong University of Science and Technology.
I also have recommendations for renters:
Check your rental car company procedures:
Make sure your rental car company has adequate procedures and practices in place to protect you from COVID-19.
Sanitizing wipes:
Renters should bring sanitizing wipes and regularly use them on all areas of contact in their rental car, particularly the driver's area and where any purchases and luggage are stowed where contamination can be brought into the car. Don't forget glove compartments and other enclosed storage spaces, plus door handles, inside and out.
Refuse valet parking to eliminate COVID-19 contamination
Valet parking:
Always self-park your car. Refuse valet parking at all times to eliminate their potential for contamination.
Short term car rental companies:
Skip renting from short term car rental companies. Their rental cars rarely come from a central lot. Pick-up is often from street slots and unattended parking lots. You can't insure that their cars have been cleaned and sanitized since the last rental.
Once we're traveling again, many of us will need to rent a car for our journeys. Take a careful, commonsense approach to staying safe in your rental car. Use sensible protection practices. Ensure your rental car company does the same. You can't be totally safe, but you can go a long way to protect yourself from COVID-19 while renting a car.
(Image: Rental Car, Caen, Normandy, France: Copyright © 2009 NSL Photography, All Rights Reserved.)
After many years working in corporate America as a chemical engineer, executive and eventually CFO of a multinational manufacturer, Ned founded a tech consulting company and later restarted NSL Photography, his photography business. Before entering the corporate world, Ned worked as a Public Health Engineer for the Philadelphia Department of Public Health. As a well known corporate, travel and wildlife photographer, Ned travels the world writing about travel and photography, as well as running photography workshops, seminars and photowalks. Visit Ned's Photography Blog and Galleries.