Simple steps to make passengers feel safe enough to fly again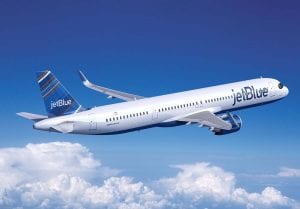 This is becoming a mantra for me. These airline actions should become the norm when working to get travelers to fly again.
Have airlines hand out masks when boarding. Or, have passengers bring their own face coverings.
Give passengers disinfectant wipes to clean their personal space.
Don't squeeze passengers into one row, if possible.
Explain the ventilation system.
Test the airline crews before takeoff.
Don't penalize the sick. These passengers should not be fined in order to not fly.
Changes are coming as you read this column. Passengers will fly again.
Wear face coverings — they are either required or "strongly" suggested
Starting on May 4th, all JetBlue passengers must wear masks when traveling by air. JetBlue uses the term face coverings. "Wearing a face covering isn't about protecting yourself; it's about protecting those around you," said Joanna Geraghty, CEO of JetBlue. It is an act of consideration.
Travelers United has advocated for making masks a normal part of travel and gathering in crowded places. The Japanese wear facemasks whenever they are sick. In Germany face coverings are available at airports in vending machines. Soon, they will be sold in local US airports.
The face coverings used aboard planes do not have to be high-tech types. A simple cloth covering the nose and mouth will do, according to guidance from the Centers for Disease Control (CDC). These kinds of masks keep infections from easily passing from person to person. Plus, it leaves the high-tech N-95 surgical masks available for healthcare workers and first responders.
This is the new travel etiquette
Most of America's citizens have become used to face coverings. On the streets and in stores they have been used for almost two months by many people. Now, the pubic needs to transfer the I-don't-want-to-get-sick attitude to travel by plane, train, bus, and subways. Having face coverings keeps almost everyone healthy where it is impossible to have decent social distancing (physical distancing),
Travelers United expects masks to be brought by most passengers with them when they fly again. However, the airlines will have extras for passengers who come without masks.
Provide passengers with disinfectant wipes
Airlines can also easily hand out disinfecting cloths to passengers as they board the aircraft. We suggest two disinfecting towelettes. One can be used to wipe down the tray table, armrests, and knob and buttons. The second can be used to wipe a passenger's hands.
From a cabin where everyone wears face coverings and receives disinfecting towelettes, passengers will know that airlines are interested in keeping them healthy.
---
READ ALSO ON TRAVELERS UNITED BLOG:
How to avoid passing out at 35,000 feet
Travel videos today make you want to leave home tomorrow
---
Guarantee a clean aircraft interior and filtered air
Onboard, cabin air is well circulated and cleaned through filters every few minutes. When flying, the air is filtered like the air in hospital operating rooms. Plus, the cabin air, on average, is completely changed every three minutes in an airplane.
Every aircraft interior is disinfected thoroughly. The additional disinfecting towelettes are a passenger amenity that will allow them to put the finishing touches on an already-clean cabin. Airlines are starting to use disinfecting foggers overnight to make sure that viruses are eliminated.
Every airline from American and Delta to Southwest and United, as well as JetBlue, Alaska, and other airlines, have stepped up their cleaning regimes. Plus, food that comes aboard is now wrapped in sealed cellophane before being brought aboard.
Testing, testing, testing… already more passengers are being tested. Airline crews need testing as well.
One major shortcoming of the current efforts by airlines is the testing of their crews. Flight attendants do not have to go through regular testing before working on a flight. Pilots are not regularly tested either. Comprehensive airline-crew testing will be needed before flying. This is something that must change as soon as possible. Plus, airlines must notify fellow crew members when other crew members are infected with the virus. Plus, all passengers aboard any flight should be told as well if a sick crew member or a passenger is discovered on a flight.
As the economy gets reopened, this testing will be more important than ever. We cannot get more testing fast enough.
Airlines should not penalize the sick hundreds of dollars for not flying
Finally, develop a way for sick, infected, and contagious passengers to be allowed to cancel a flight. I know that the airlines once had a policy that any sick person with a note from their doctors could be excused from a flight. However, this should not be totally free.
Any passenger who asks to change their flight because of having some kind of infectious disease should be allowed to not fly. The airline can then provide that passenger a credit to be used on a future flight. The ticket will still be nonrefundable. I am certain that the airlines can craft a system where passengers and doctors cannot game the system.
Making the sick pay thousands of dollars in order to not have to fly is just plain wrong.
More can be done
While the planes are almost empty, physical distancing aboard planes should be easy. Later, maintaining distancing between passengers will be more difficult. These first steps let passengers know that their health is a real priority for the world's airlines. These changes are coming into effect during the coronavirus crisis but should stay in effect for the foreseeable future. The airline's life and ours depend on these common-sense changes.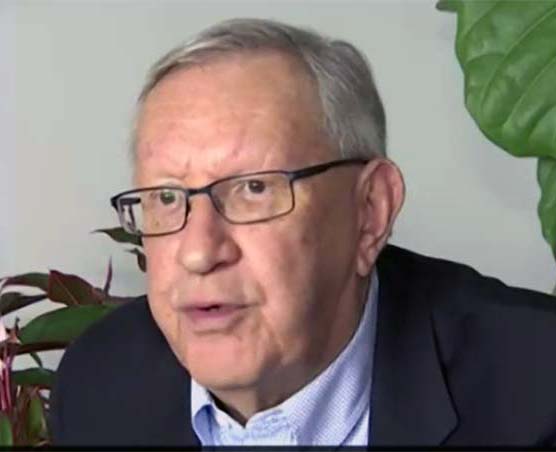 Charlie Leocha is the President of Travelers United. He has been working in Washington, DC, for the past 14 years with Congress, the Department of Transportation, and industry stakeholders on travel issues. He was the first consumer representative to the Advisory Committee for Aviation Consumer Protections appointed by the Secretary of Transportation from 2012 through 2018.