Travel is canceled — flights, cruises, accommodations and tours are affected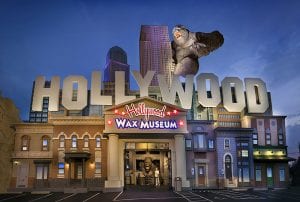 One of the hardest things to live with is uncertainty. Today, travel is canceled during the coronavirus pandemic, but we wonder how long this will be the case. Does it have an end date?
And the trouble isn't just for travelers, but for airlines, hotels, and resorts. Travel is canceled for the entire travel industry. While airlines are still flying to most destinations, they are only flying because they have to. The Department of Transportation (DOT) has required a certain number of flights for the airlines to receive bailout money,
Stop travel rules mean airline schedules are drastically reduced.
For example, from San Francisco to Honolulu for the next few weeks, United's normal schedule of four daily roundtrips has been cut to one roundtrip a day. Similar reductions happened throughout the US. For international flights, the cuts are even deeper. Many flights this summer are just flat-out eliminated.
A similar situation exists with hotels. Many smaller properties are closed, some with reopening dates, others indefinitely. And all of this is, of course, subject to change.
With tour operators, as of this writing, many companies have canceled departures through May or June. And, cruise lines have canceled dozens of sailings. They are being rescheduled anywhere from a few months ahead. In Princess Cruise's case, almost all their Alaska summer season sailings have been stopped.
So what happens when stop travel restrictions are lifted?   
My crystal ball is no clearer than anyone else's. There are a lot of stir-crazy people right now.  But, also a lot of scared people. Anecdotally, I've got clients with different travel thoughts. Some want to get on a plane for vacation as soon as possible. Others don't think they ever want to head to a hotel again, let alone a plane or a cruise ship.
Now, my sense is that travel and earthquakes share some similar reactions. Some combination of stir-craziness and the way people process disasters will eventually mean that most people will want to travel again. As a Californian for 40 years, I've seen the earthquake reaction more than once. A good-sized quake and everyone restocks their earthquake kit. Then life quiets down for a while and many of us let even the canned food go well past its expiration date.
---
READ ALSO ON TRAVELERS UNITED BLOG
Get cash airfare refunds instead of scrip — thank you DOT!
Learn the facts about lockdowns worldwide
---
The earliest comeback for travel will be late summer.
At the moment, late summer seems to be the earliest that any real sort of travel resumes. Hotels are hoping for that timetable. But it's a circular issue. Do they hire enough people to staff for guests who may not arrive, or do they not hire and open on a very limited basis, if at all. The latter case may result in hotels and resorts not being able to provide the escape travelers may want.
Right now, airlines rarely have a problem assigning everyone their own row. But, we will reach the point where people can be tested and feel safe enough to travel. Then, I believe there will be a storm of pent-up demand and not enough seats.
Personally, I'm actually now looking forward to the days when I might have to tell clients something is sold out, as opposed to just closed or non-operational.  (Though I'll need to remind myself of writing this if/when it happens.)
It is comforting to see the travel industry planning for Christmas already
Curiously enough, many tour operators and cruise lines are already reporting high demand for 2021. The prices for airfare and hotels already seem higher than usual for Christmas holiday travel this year.
This, again, can change in an instant. But unlike in the past, this year it's actually somehow comforting to know that at least the industry thinks there will be people willing to pay those prices.
Janice Hough is a California-based travel agent a travel blogger and a part-time comedy writer. A frequent flier herself, she's been doing battle with airlines, hotels, and other travel companies for over three decades. Besides writing for Consumer Traveler, Janice has a humor blog at Leftcoastsportsbabe.com (Warning, the political and sports humor therein does not represent the views of anyone but herself.)