---
Let's build on the good in new DOT/DHS/HHS guidance for travel. It is approved by the White House
---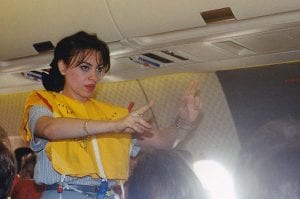 The "Runway to Recovery" released by the Department of Transportation (DOT) is rules of airline travel. I was told the joint document was only a collection of guidelines. However, this White House-approved document is the basic set of unified rules to make air travel safer.
Looked at positively, these emergency guidelines are a White House vision of where the US government can go in the future. Looked at negatively, it is just more of the same — lots of suggestions. I'm choosing the positive path. I think the White House will agree.
This is a significant piece of work by three parts of the executive branch. DOT, the Department of Health and Human Services, and the Department of Homeland Security jointly produced these guidelines. This publication can be looked at as rules or it can be examined as suggestions. However, when three of the top departments work together to create a document it is important. When it works its way through the Office of Management and Budget (OMB) it gains an official White House imprimatur.
When I saw the "Runway to Recovery" set of White House-approved guidelines I was thrilled. I don't think I am mistaken
I read it carefully to see what was required and what was suggested. In any Washington document, one has to read between the lines. That is where the real thoughts of a department's civil servants are revealed. Plus, any publication that is vetted by multiple agencies goes through an arduous editing process.
The DOT/DHS/HHS/OMB/OIRA-approved aviation guidance document contained some wonderful ideas designed to help the traveling public. Many examined wording focused on the "guidelines." I may be naive but after more than a decade in DC I search for lines that I like rather than concentrating on those that irritate me.
Anyone who has followed the Travelers United blog knows that the heart of my complaints has been on trying to get a new rule requiring face masks.
On page 5 of the Runway to Recovery, a chart clearly states, "Require appropriate face coverings."
In a bold chart titled Measures to Prevent the Spread of COVID-19 and Promote Healthy Travel, the requirement is clearly stated. Of course, in the press release that accompanied the Runway document, the "requirement" was presented as a "suggestion." That is not so.
---
READ ALSO ON TRAVELERS UNITED BLOG;
America needs a temporary FAA mask mandate. Why don't we have one?
What happens to aviation with no airline policing?
---
Travelers United has for years asked carriers to change the "sick passenger rules" in airline contracts of carriage 
The other amazing statement in the guidance document states on page 10, "Airlines: Provide flexible re-accommodation policies so passengers don't feel pressure to fly if sick or uncomfortable." This has been a long-time request from Travelers United.
I immediately sent an email to DOT's Enforcement Office and the Office of Consumer Protection. I asked them to follow up with a requirement that this guidance be added to the contract of carriage of all airlines. This missive should last long after the coronavirus COVID-19 threat is gone.
White House itself considers this 

DOT/DHS/HHS/OMB/OIRA-approved aviation guidance document "significant"
President Trump has long said that the media has not credited his administration with its strong stance on many issues. The Runway to Recovery document has the media and almost every consumer group focused on "guidance" rather than the "requirements." The vetting, word crafting, and proofing process for any document released by an administration that is extreme. In this case, three major agencies and the White House's own keeper of rules and regulations released Runway to Recovery.
To underscore the importance of the Runway to Recovery guidance, the group of executive departments and the Office of Management and Budget included this very important footnote.
1 This guidance document has been designated by the Office of Management and Budget (OMB) as a "significant guidance document," as defined by section 2(c) of Executive Order (E.O.) 13891, "Promoting the Rule of Law Through Improved Agency Guidance Documents." Section 4(a)(iii) of that E.O. requires that a Federal agency issue a significant guidance document for public notice and comment, unless the agency and OMB agree that exigency, safety, health, or other compelling cause warrants an exemption. Section 4(a)(iii)(A) of the Executive Order, as well as agency implementing procedures (see, e.g., 5 CFR 5.41(b)), further provide that public notice and comment may be waived if good cause exists to do so.

We find that such exigencies and good cause exist for this guidance document due to the health risks presented by COVID-19 and need to promote critical health mitigation measures quickly and consistently to support containment of the virus and restore the U.S. aviation transportation system. This document adopts relevant Federal guidelines and reflects those already supported in the aviation sector. For these reasons, the agencies, in consultation with OMB, have found that good cause exists to waive public notice and comment because such procedures are unnecessary and contrary to the public interest,
Directly from the White House, a face mask rule has been approved
Rather than add to the confusion, the airline industry should take this requirement to the bank. Now, flight attendants have the White House-approved statement to back up federal enforcement of a face mask rule and a new requirement to keep sick passengers from flying.
Businesses have been waiting for just this kind of collection of federal mandated guidance and requirements. They all must follow "Duty of Care" laws. Now business travel can begin to take off.
Leisure travelers have felt misled and deceived by advertising from airlines that claim face masks are required on planes. After boarding, many passengers do not follow airline instructions. Now, flight attendants and airlines have a set of clear rules that can be enforced, just like seat belt rules.
Travelers also have the basic instructions that

"

Airlines: Provide flexible re-accommodation policies so passengers don't feel pressure to fly if sick or uncomfortable."
Runway to Takeoff is a Win, Win, Win document for travelers, airlines, businesses, and the national economy
Runway to Recovery is a well-crafted approach to a unified view of allowing the aviation industry to recover. It presents a federal view, approved by the White House, to get the aviation industry soaring. Travelers, stakeholders, and the media have an enforceable outline of airline recovery.
In the Runway to Recovery overview, the intention of the White House-approved guidance is clear.
This document provides the U.S. Government's guidance to airports and airlines for implementing measures to mitigate the public health risks associated with COVID-19, prepare for an increase in travel volume, and ensure that aviation safety and security are not compromised. It is intended to address public health concerns and support U.S. air carriers and airports as they make decisions and implement changes to reduce the spread of SARS-CoV-2, the virus that causes COVID-19.

The U.S. Government views public health as a key component of a resilient aviation transportation system, much like safety and security. The aviation industry has maintained a safe and secure system because stakeholders do not compete on safety and security; we expect the aviation industry to take the same approach to implementing guidance on public health risk mitigations.
I may be considered crazy, but I see this as a perfect path to aviation industry recovery. Stakeholders and travelers should join me in embracing this White House-approved set of rules for recovery.
---
Photo by Vera Davidova on Unsplash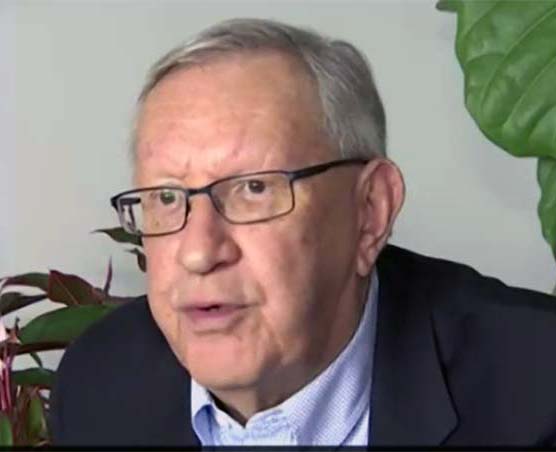 Charlie Leocha is the President of Travelers United. He has been working in Washington, DC, for the past 11 years with Congress, the Department of Transportation and industry stakeholders on travel issues. He was the first consumer representative to the Advisory Committee for Aviation Consumer Protections appointed by the Secretary of Transportation from 2012 through 2018.