---
With no 2021 crystal ball, here are my thoughts on future travel reality
---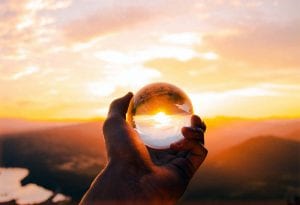 Believe me, travel agents wish we had a magic crystal ball. However, future travel reality is very murky. Today's travel nightmare is but a small part of the COVID-19 pandemic.
In this column, I peek into the bookings for 2021 and late 2020. Travel plans are definitely ramping up. Here are a few random observations that I can make from looking into future travel reality.
Don't assume future travel reality is going to be inexpensive  
With my clients asking about future travel, especially holiday travel this year and anything next year, many of them assume they're going to get great deals. If COVID-19 numbers stay high, or people's fear level remains high, that might be true. On the other hand, pent-up demand is incredible.
I've looked ahead into late December and next winter-spring offerings. I'm actually seeing many destinations with higher rates than this year. One client said he'd boycott Hawaii this Christmas even with a vaccine because they had the audacity to charge so much.
At some point, travel may become a seller's market if a majority of Americans decide travel is safe at the same time. Plus, resorts are going to have a lot of catching up to do with months of no business.
Be very careful if you have an expiring passport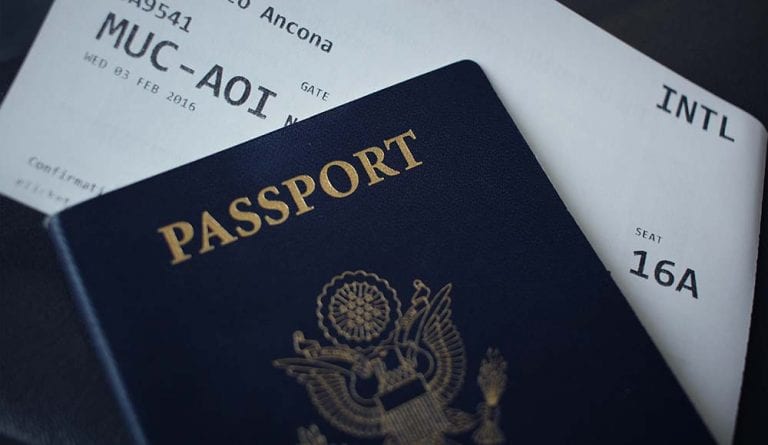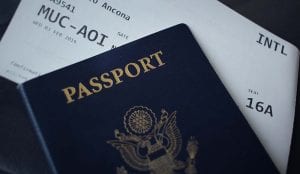 No one knows when government agencies will get back to normal. Right now, almost no passports are being processed. There's a huge backlog. So the usual expectations on time may not apply. And not having a valid passport may or may not get you out of cancellation fees.
(Personally, I have Global Entry, which I applied to renew back in late February for a July expiration date. I have no expectation that's going to happen anytime soon, but losing Pre-check and Global Entry, while annoying, isn't a deal-breaker for travel.)
Check on potential travel bans
Whatever you think of the politics of US travel bans from early 2020, they are still in place at the time of writing. Just as our country has banned travelers, Americans are among the least welcome travelers on the planet. This could change, but it's worth checking. If you are not allowed to travel, will you get a refund?
---
READ MORE FROM JANICE ON TRAVELERS UNITED BLOG:
5 forbidden words when using a travel agent
Does airline club membership make sense in today's airline world?
---
Refund problems will continue
No one really knows what companies will survive this, and that's not just about travel. Personally I'm sticking with companies I've trusted over the years when I can. However, I'm aware there are zero guarantees. And yes, personally, I'm leery of putting down large amounts of money. Like most travel agents, I've spent WAY too many hours in the past months fighting for refunds from canceled cruises and flights. (Some airlines, like Lufthansa, have simply prohibited refunds, even on refundable tickets, since March.)
Buy travel insurance directly from insurance companies, not from travel websites or travel advisors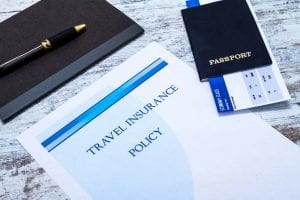 Regarding insurance: In general, travel consultants know we are not insurance agents. I generally refer anyone with a complicated question to speak to the insurance company itself, and get the answer in writing, or at least a name and date. What insurance covers and doesn't can be a difficult issue under normal times. Today, it's become exponentially worse. So, please do your homework.
Initial small deposits will lock in tour operator and hotel pricing
On a more positive note, in many cases, tour operators and cruise lines are asking for minimal deposits that reduce risk. For example, with some holiday blackout dates, Classic Vacations is asking only for a $20 per person deposit, with final payment due just 30 days before travel. A big advantage to a small deposit means a locked-in price, just in case prices soar if/when the pandemic is controlled.
Many hotels will also let you book rooms in advance with a guaranteed price and no deposit at all. You can book a trip with minimal or no risk. This way you get at least one of the major joys of travel — anticipating the trip!
---
Featured crystal ball photo by Arthur Ogleznev on Unsplash
Janice Hough is a California-based travel agent a travel blogger and a part-time comedy writer. A frequent flier herself, she's been doing battle with airlines, hotels, and other travel companies for over three decades. Besides writing for Travelers United, Janice has a humor blog at Leftcoastsportsbabe.com (Warning, the political and sports humor therein does not represent the views of anyone but herself.)