---
COVID-19 has made air travel harder 
---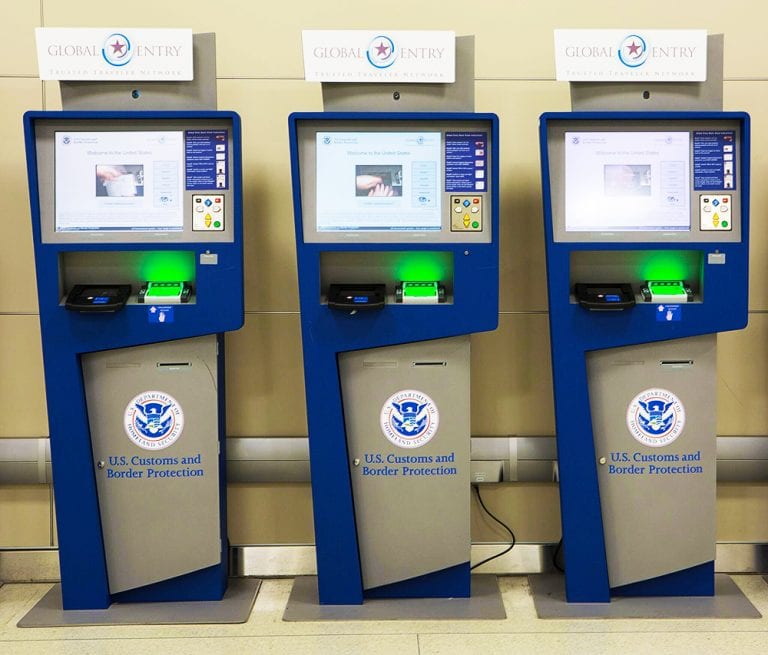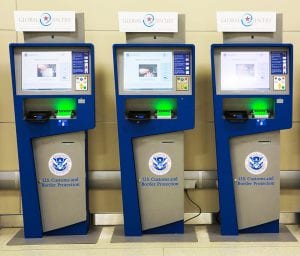 A surge in COVID-19 cases is restricting U.S. travel internationally. It's still a good time to consider the Global Entry program or the Mobil Passport App. These programs make returning to the U.S. much easier.
COVID-19 cases have topped ten million across the globe, and more than a half-million have died from the virus. Cases are surging in some countries. As a result, travelers will likely find that international travel for them will be curtailed for some time.
When the European Union (EU) reopens its borders in July, for example, US travelers will be banned from EU travel. The EU stated they will review the situation every two weeks, but it could be quite a while before the US gets COVID-19 under control. Plus, the reciprocal permission for EU citizens to travel to the US has not been granted either. It is a tit for tat situation between the US and the EU.
These programs help US citizens speed their way through international arrival procedures — which is best for you?
International air travel wasn't easy before COVID-19. With new procedures and restrictions, it's even harder now. Therefore, today it makes sense for U.S. citizens to consider programs like Global Entry and Mobile Passport. Both programs will make the return from international destinations substantially easier when traveling in the future.
The Global Entry program and Mobile Passport App are primarily designed to help US citizens, returning from international journeys. They speed travelers through Passport Control and Customs at airport ports of entry. Which one is best for you?
Global Entry Program:
• The Global Entry program is the Customs and Border Protection's (CBP) expedited clearance program which allows pre-vetted travelers returning to the US to use automated kiosks at many airports, instead of waiting in long lines to have passport and customs documents reviewed while answering CBP officers' questions.
• US citizens and those of some other countries are eligible for Global Entry membership. There may be additional requirements for those who aren't US citizens.
• Global Entry costs $100 for a five-year term. (Global Entry enrollment and renewals were halted during the beginning of the COVID-19 pandemic, but is expected to resume in early July.)
• To become a Global Entry member, travelers must fill out an application detailing considerable personal information. If applicants get conditional approval, they must also be interviewed by a CBP officer. Final approval is almost automatic at the interview. Once approved, travelers will be photographed for facial recognition, which is being installed at Global Entry kiosks, and digitally fingerprinted.
Global Entry members automatically get TSA PreCheck membership.
• Global Entry members automatically qualify for TSA PreCheck and can use PreCheck for either domestic or international flights in the US whenever available.
• Upon returning to the US, Global Entry members go to the Global Entry kiosk, avoiding long lines. There they scan their face or fingerprints and answer customs questions. Then, travelers generally proceed to the customs hall to retrieve their luggage after getting a kiosk receipt. Those who don't owe customs' duty leave the Customs hall, turning in their receipt at the exit.
Mobile Passport:
• Mobile Passport is a CBP smartphone app which allows eligible people to submit their passport information and answers to Customs questions. That enables them to speed their way through the CBP arrival process in the U.S. Generally, there is an express line for Mobile Passport users at participating airports.
• US citizens and Canadian visitors are eligible to use Mobile Passport.
• The Mobile Passport app (iOS, Android) is free. However, if travelers want two of its most valuable features, there is a $14.95 fee. The upgrade, Mobile Passport Plus, digitally scans passport information and permanently store it and your photo in the app. In the free version, travelers must manually reenter their passport information and photo each time they use the app.
With Mobile Passport App no application is necessary. Just download the app
• There is no application process to use Mobile Passport.
• Mobile Passport App users, unlike Global Entry program members, aren't automatically TSA PreCheck members. They must apply and pay the separate application fee to become PreCheck members.
• Prior to returning to the US, Mobile Passport users should enter the necessary information into the app on their smartphone. Upon landing, users should then use the app to transmit the entered data to CBP. A receipt is sent to the smartphone as a QR code. The traveler then proceeds to the Mobile Passport line at Passport Control, which is normally much shorter and faster than the standard line. There, they present their smartphone and passport to the officer.
Which should you get: Global Entry or Mobile Passport?
For US citizens who travel internationally by air only once or twice every five years, I'd use the Mobile Passport App. It will speed reentry to the US when returning from an international destination.
For frequent international travelers, Global Entry is still the best choice.
On the other hand, if you travel internationally by air frequently, I would enroll in the Global Entry program. If you travel domestically as well, I'd get Global Entry. The Global Entry program costs $100, equal to $20 annually, only $5 more per year than Mobile Passport Plus. Many credit cards reimburse the cost of Global Entry, but not Mobil Passport Plus's cost. Plus the Global Entry program includes the use of PreCheck lanes at TSA airport security, for both your domestic and outgoing international flights. It's a much better deal for frequent travelers.
After many years working in corporate America as a chemical engineer, executive and eventually CFO of a multinational manufacturer, Ned founded a tech consulting company and later restarted NSL Photography, his photography business. Before entering the corporate world, Ned worked as a Public Health Engineer for the Philadelphia Department of Public Health. As a well known corporate, travel and wildlife photographer, Ned travels the world writing about travel and photography, as well as running photography workshops, seminars and photowalks. Visit Ned's Photography Blog and Galleries.