---
President Trump compares himself to the Lone Ranger with a face mask — now he needs to embrace face mask requirements and set a good example
---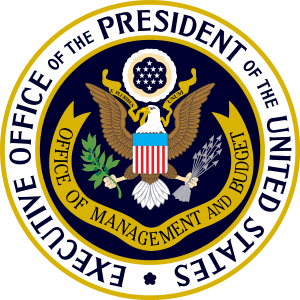 President Trump is beginning to accept wearing face masks. His slow approach and his new guidance show his growing willingness to love his face mask. In an early July Washington Post interview, he said, "I looked like the Lone Ranger… I have no problem with that, and if people feel good about it, they should do it." Then, in an interview with Fox Business he stated, "I'm all for masks. I think masks are good."
His actions were officially underscored by the release of a "guidance document," Runway to Recovery, where the White House noted that one of the top ways to stop COVID-19 is to, "Require the use of facemasks." These comments were included in the Office of Management and Budget (OMB)-approved document. Runway to Recovery was produced by a team from DOT, Health and Human Services (HHS), and Homeland Security (DHS). It seems that the Lone Ranger approach has been joined by three of the largest executive departments.
Runway to Recovery contains two major consumer protection statements not seen prior to its release
First, the document says, "Require appropriate face coverings." On page 5, in a chart listing measures to promote healthy travel, it is the second method listed.
Second, in another chart on page 10, Runway to Recovery says, "Airlines: Provide flexible re-accommodation policies so passengers don't feel pressure to fly if sick or uncomfortable."
The first requirement will need a change in America's national culture and the second a DOT rulemaking. We will deal with the sick passenger rule in-depth in a future post.
Face masks have been proven effective
In addition to the slow shift by President Trump, Wall Street is touting the financial benefits of making face masks a requirement. Seeking Alpha noted that face mask-required rules are not only effective against the spread of COVID-19, but they are also driving investment in the economy. By wearing masks, "the U.S. could prevent a 5 percent hit to national GDP."
Mask math: Masks are now part of the investing matrix for analysts. Goldman Sachs sees the upside as more Americans wear masks and more local governments institute rules. The firm points to data showing the high correlation in Europe and Asia of widespread mask usage through policy or cultural norms to fewer COVID-19 cases, hospitalizations and fatalities. The good news is that the percentage of people who say they "always" or "frequently" wear masks is on the rise.
Studies about the effectiveness of face masks are plentiful.
The University of California San Francisco presents a collection of medical studies that show that face mask requirements work to slow COVID-19. The research shows that, "It is clear that masks can help prevent the spread of COVID-19 and that the more people wearing masks, the better."
UC San Francisco epidemiologist George Rutherford, MD, said, "We should have told people to wear cloth masks right off the bat."
A recent study published in Health Affairs showed the COVID-19 growth rate before and after mask mandates in 15 states. The research revealed that mask mandates led to a slowdown in the daily COVID-19 growth rate. Over time, the reduction in growth was more apparent. The first five days after a mandate, the daily growth rate slowed by 0.9 percentage points compared to the five days prior to the mandate; at three weeks, the daily growth rate had slowed by 2 percentage points.
Face masks work even in close quarters
The UC San Francisco study also showed that even on planes and when working closely with others, masks provide protection. A recent Travelers United column noted the benefit of wearing a mask while flying.
Two compelling case reports also suggest that masks can prevent transmission in high-risk scenarios, said Chin-Hong and Rutherford. In one case, a man flew from China to Toronto and subsequently tested positive for COVID-19. He had a dry cough and wore a mask on the flight, and all 25 people closest to him on the flight tested negative for COVID-19. In another case, in late May, two hair stylists in Missouri had close contact with 140 clients while sick with COVID-19. Everyone wore a mask and none of the clients tested positive.
The President can have a big effect on the national mask-wearing culture
Even "stable geniuses" need time to come to grips with an invisible enemy. This enemy is forcing politicians to bet carefully in this game of pandemic poker. Will bluffing make a difference? Yes, if you are considering the population, which is susceptible. No, when dealing with a voracious virus that only follows a mindless viral path.
The evidence is piling up. As our new reality sinks in, the US now needs more than only studies. America needs a cultural shift to blunt the coronavirus's attack. We are not too late, but we are now on the defensive against the virus. We want to be on the offensive with the economy, but that will be step number 2.
According to studies at the University of California San Francisco, "Culturally, the U.S. wasn't really prepared to wear masks." Other studies examined coronavirus deaths across 198 countries. Those with cultural norms or government policies favoring mask-wearing had lower death rates.
A good example set by the President can help stop this COVID-19 attack. Providing a good example can be like magic
Come on, Mr. President, wear a face mask. Show us you believe in magic. It can happen when you set a good example. Change cannot happen when our leader says one thing and does another. The country needs a good example right now. Your experts all say to wear masks. Your wife says to wear them. Plus, your closest advisors say wear masks.
Coronavirus cases are spiking and accelerating. The sooner you provide a positive example to move us toward a cultural shift, the faster the economy will roar back. And, the faster the economy grows as the national face-mask culture changes, the better your election chances become.
This is about keeping millions of Americans safe. Dare I claim that it is bigger than you. Let the press see you embrace masks rather than only don one in "back areas." Give America the gift of a good example, no matter how many times you are told, "I told you so." We need it as a country and you need it to have a chance at reelection.
---
---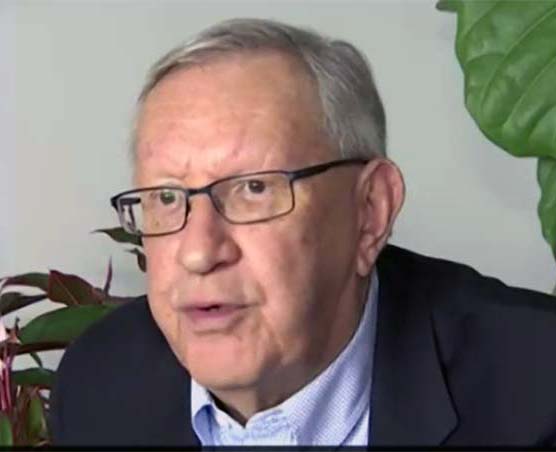 Charlie Leocha is the President of Travelers United. He has been working in Washington, DC, for the past 11 years with Congress, the Department of Transportation and industry stakeholders on travel issues. He was the first consumer representative to the Advisory Committee for Aviation Consumer Protections appointed by the Secretary of Transportation from 2012 through 2018.