---
EU cruise health guide for the cruise industry, while seemingly comprehensive, is seriously flawed 
---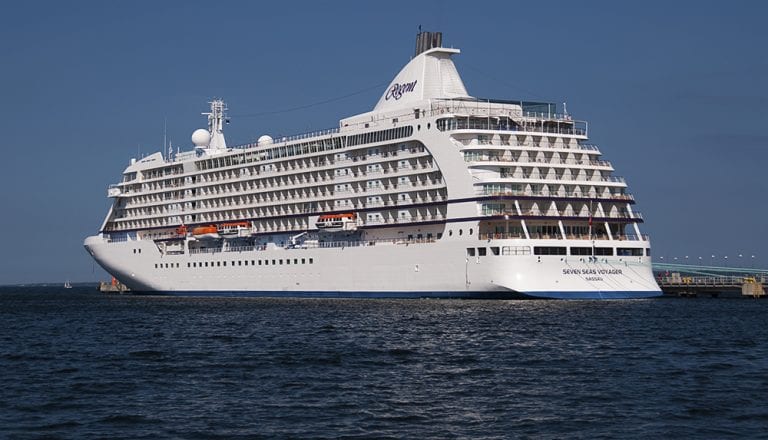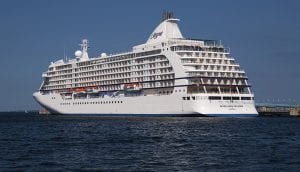 On June 30, the European Union issued its 49-page guide for cruise lines to restart the industry as the EU reopens its economy. The EU Cruise Health Guide is comprehensive and covers the issues that I discussed last month in What cruise changes are coming to the post-COVID world, but it has critical flaws.
The devastating effects of the COVID-19 virus continue, particularly in the United States, where in Florida, the heart of the cruise industry in the U.S., there were 15,300 new cases in just a single day over the weekend.
From the outset of this discussion, it's important to understand that the EU Cruise Health Guide operations is nothing more than a guide. It doesn't have the power of law or regulations behind it.
Industry guides in the COVID-19 world must be science-based.
Understanding COVID-19 science is critical to determining the efficacy of the guidance offered in the report.
COVID-19 Infection:
We know those infected with COVID-19, with severe or extremely mild symptoms, are infectious. In a report from the CDC, it's acknowledged that recent epidemiologic, virologic, and modeling reports support the concept of presymptomatic and asymptomatic transmission of COVID-19.
---
READ ALSO ON THE TRAVELERS UNITED BLOG:
How can you plan a safe vacation?
Will the Lone Ranger learn to love his face mask?
---
COVID-19 Transmission:
COVID-19 is primarily transmitted by respiratory droplets expelled from infected people when they cough, sneeze or merely talk around people near them. These travelers either directly inhale the contaminated droplets or touch the virus that's been deposited on them.
COVID-19 can also be transmitted by touching a contaminated surface, then touching the mouth, nose, or possibly eyes. In addition, tiny droplets of expelled saliva become an aerosol.  According to a recent open letter in Clinical Infectious Diseases (CID), emerging data shows additional exposure. Microscopic respiratory droplets (microdroplets) can remain airborne and travel far more than six feet.
Scientific studies of face mask effectiveness show they are highly effective in limiting COVID-19 transmission.
Face Masks and COVID-19:
According to studies such as this one published by the U.S. National Library of Medicine, National Institutes of Health in April, 2020, and another published in the Proceedings of the National Academy of Sciences, wearing face masks in public is a highly effective means to prevent transmission of COVID-19.
Scientists at Florida Atlantic University performed simulations to determine the effectiveness of face masks in preventing COVID-19 transmission.
In the simulation, a heavy cough traveled 3 feet in about a second, 6 feet within 5 seconds and 9 feet within 10 seconds, without a face mask. At 9 feet, the droplets appeared significantly dense enough to infect people. A gentle cough traveled 3 feet quickly. With a mask, the hard cough traveled less than 6 inches, even with a homemade type mask.
What science says:
People can become infected with COVID-19 from infectious people whether or not they display symptoms of the virus. Just because someone has no COVID-19 symptoms doesn't mean they aren't infected or contagious.
People can become infected with COVID-19 in these ways:

being in close proximity to someone already infected by inhaling the airborne virus in respiratory droplets. These are expelled into the air via coughing, sneezing, singing, or even just speaking;
touching contaminated surfaces, then touching their mouth, nose, or even eyes;
inhaling microscopic droplets of the virus which remain suspended in the air.

Wearing face masks is the most effective means of preventing the transmission of COVID-19 in public settings.
EU's recommendations for cruise industry social distancing and face masks cannot protect passengers.
Taking into account the known science of COVID-19 transmission, we can see that the EU cruise industry health guide for preventing COVID-19 aboard ships is seriously flawed with regard to both social distancing and face mask use.
The report recommends social distancing of only 1.5 meters (5 feet). That's a foot less than the CDC's 6-foot standard and much less than tests have shown the virus can travel in the air. Shrinking the social distance separation will permit cruise lines to load many more passengers in their ships. Social distance shrinkage will also significantly add to their passengers' risk of contracting COVID-19.
The report recommends increasing social distancing to 2 meters (6.5 feet) in ships' gyms. Considering passengers' heavy breathing while exercising, that distance is woefully inadequate.
The report's recommendation for using face masks is wholly insufficient.
According to the report, when passengers are interacting with other passengers or crew they don't need to use a face mask if they maintain the recommended social distance. That doesn't make sense, especially in light of the Florida Atlantic University tests or the microdroplet information published in the Oxford Academic Press, which shows that viable virus travels much further than 1.5 meters.
Masks should be required to be worn by passengers at all times aboard cruise ships except when eating, drinking, alone in their cabins, or other specific times when wearing it is difficult, such as in a pool or at the gym. In locations that masks can't be worn, social distance needs to be significantly extended.
Science was too often ignored to make room for cruise industry economics. Cruisers' lives must always come first.
(Image: Regent Seven Seas Voyager at Tallin, Estonia. Copyright © 2018 NSL Photography. All Rights Reserved.)
After many years working in corporate America as a chemical engineer, executive and eventually CFO of a multinational manufacturer, Ned founded a tech consulting company and later restarted NSL Photography, his photography business. Before entering the corporate world, Ned worked as a Public Health Engineer for the Philadelphia Department of Public Health. As a well known corporate, travel and wildlife photographer, Ned travels the world writing about travel and photography, as well as running photography workshops, seminars and photowalks. Visit Ned's Photography Blog and Galleries.