---
Just like airlines, even hotel rooms are changing and limiting service
---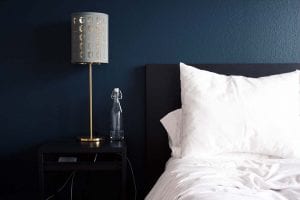 There is something about walking in to see a perfectly made bed. Crisp, fresh towels and toiletries lined up neatly by the sink make me feel taken care of and pampered. And then turndown service, especially with a little chocolate or something is an extra treat. Today, these unspoken hotel amenities are getting harder to find.
No one would call me a neat freak. And while I do hang up my own towels, making my bed in the morning has never been high on my list. Yet, while traveling, one of the small but real joys of staying in a good hotel has been returning to the room after breakfast or a day out and having the room look nice and pretty. With the bed made.
The joys of a bed made daily, clean towels, and daily room service are largely, at least temporarily, gone now.
Some hotels have stopped daily room servicing
Last week I had a client with a week-long business trip to Chicago.  A colleague had just spent a week in a four-star hotel in Washington, DC, that had stopped daily maid service. On this trip, he was hoping to find a hotel that still had such service. Many unspoken hotel amenities find themselves sacrificed to the altar limiting contact with guests.
Hotels with daily room servicing cannot be found. On about the fourth phone call someone finally explained to me it was now a Chicago city hotel perk rule. No maid service was available in hotels more than every third day. (As I write this, I am fully aware that blog posts on this subject can become out-of-date very quickly. But, you get the idea.)
Hotels are limiting contact between hotel guests and staff
It does, however, make sense. Some hotels told me they were keeping rooms out of commission for a set amount of time between guests. However, all of them are striving to limit contact between guests and housekeeping staff.
One hotel informed me that room service could be pre-arranged. It can only take place at set times, with the guest out of the room. Another hotel told me it could be arranged, as long as the guest promised they would not enter the room for a two-hour period. Other properties announced housekeeping rules varying from "every third/fourth day upon request,"  to just "No, we're only cleaning between guests."
Guests can expect crisp towels and changing bed linens
All of the hotels offered clean towels. Clean, lightly starched bed linens were provided upon request. However, the linens MIGHT require guests to make their own bed. And, no way were even the top hotels doing turndown service. (I didn't ask but now do wonder if a chocolate mint might also be available on request.)
---
READ ALSO ON THE TRAVELERS UNITED BLOG:
Hotel safety is still primarily on the shoulders of guests
Will my hotel life be better or worse after the pandemic?
---
Unspoken hotel amenities, even for hotel breakfast, are gone
Some hotel restaurants were open, with limited hours or limited menus, if they had outdoor seating. Many hotels offered "grab and go" breakfast bags, or had something like a Starbucks hot coffee stand in the lobby. Other accommodations just said they would direct guests to nearby alternatives. Most hotels seem to have eliminated room service.
Elevator load limits are the rule
There are other unspoken hotel amenities changes, some perhaps short term, some longer-term. Elevators now have load limits. Environmentally-correct shared bottles of lotion and shampoo, etc., are gone. (Medically-correct small bottles are more important than the environment.) And forget the basket of apples or other goodies at the front desk.
As a long time travel agent, I have several friends in the hotel industry outside the USA, especially in Europe. As of now, many of them are reopening as their countries have the pandemic better under control. To be honest, I don't know how much they will adopt some of the same protocols, but it's not like Americans can find out any time soon.
Unspoken hotel amenities are a moving target
To illustrate how quickly everything changes, I wrote this post on a Saturday. On Sunday the San Francisco Chronicle reported that the Board of Supervisors unanimously passed the emergency Healthy Buildings Ordinance. It "requires daily hotel room cleanings and disinfection unless the guest declines."
In this case, the hotel council claims the order is too onerous. The local union claims it's safer for housekeepers to clean daily rather than let grime and germs build up. No doubt money, as well as health concerns, are involved. Obviously, the political battle, at least in San Francisco, will continue.
In the meantime, if you do plan on a hotel stay anytime soon, be flexible. Be prepared. You might have to make your own bed.
---
Featured photo by Rhema Kallianpur on Unsplash;  Towels by Paul Hanaoka on Unsplash
Janice Hough is a California-based travel agent a travel blogger and a part-time comedy writer. A frequent flier herself, she's been doing battle with airlines, hotels, and other travel companies for over three decades. Besides writing for Travelers United, Janice has a humor blog at Leftcoastsportsbabe.com (Warning, the political and sports humor therein does not represent the views of anyone but herself.)