Four airlines now control about 80 percent of the domestic aviation marketplace — that may change with airline competition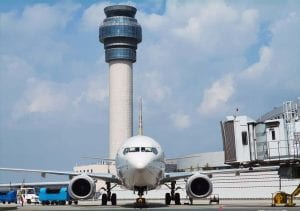 The COVID-19 pandemic rages and the world is forced to deal with dramatic changes. Real airline competition is on its way in about 90 days. The airline world has unique insurance against real competition changes. The airlines made a six-month deal with the FAA that guaranteed slot allocations would not change based on the initial impact of the coronavirus and the CARES Act.
This sweet deal ends in mid-October. Most consumers have never heard of this side deal. It allows airlines to avoid flying empty planes and it keeps their network intact. The airlines received about $25 billion for economic assistance and another $25 billion to keep their workers on the job until the end of September. Plus, the airlines guaranteed themselves no change to their aviation world.
The normal economic dynamics would dictate that airline competition rules. However, as restaurants, hotels, and thousands of small businesses are facing a new world, the airline sector received a six-month reprieve. Now, funding and unemployment grants are ending in late September. And, the arrangement where airlines can keep their future networks together without actually providing air service will end on October 24, 2020.
The government must decide whether airlines will face competition as they rebuild their domestic and international routes
Arguments about whether or not airlines provide enough competition to each other have raged in the stakeholder world for decades. Dismantling the airline networks by bureaucratic fiat will be too difficult. However, the COVID-19 pandemic can provide a perfect cover to dismantle the anticompetitive slot control systems at controlled airports. Once again, airline competition will dictate what carrier flies from and to which airport.
---
READ ALSO ON THE TRAVELERS UNITED BLOG:
Cash is king for COVID-19 airfare cancellation refunds
Why the White House approved guidelines to save air travel
---
DOT-encouraged international airline alliances must be rebuilt
Changes will be forced on the aviation world. They will include domestic travel and international routes. Domestic travel will be a big ask; however, international air travel will become even more difficult. Already some airline alliance partners have declared bankruptcy that will require new negotiations. In the best of times, a major change in the airline landscape is difficult. Today, it is daunting but necessary.
Regulatory actions such as code sharing, airline alliances, and antitrust immunity were approved in the interest of consumers. They have all but been abandoned by the airline partners. Many of the alliance partners are flouting US rules. They enjoy the controlled traffic joint ventures generate. However, alliance foreign partners chafe at US legal requirements.
Government regulations will only constrict domestic and international competition and thwart comparison shopping. A transparent airfare and ancillary fee structure is needed today, more than ever.
Competition is a bitter pill for the largest airlines to swallow. Expect a regulatory battle. The very airlines that abhor regulation will lobby for more rules to save their networks.
The rebalancing of airline competition may be a silver lining for passengers 
The COVID-19 pandemic continues attacking aviation. If the battle could have been won in six months, perhaps our current competitive network and low-cost carrier systems would have survived. But, aviation faces at least six months of paltry airline demand, international flight bans, and the threat of continuing virus spikes. It will change.
Major airlines already hoard cash and prepare to lay off pilots and flight attendants to provide a chance for survival. Aviation Week, in an editorial supporting more government action, paints an ugly picture. The airlines see the immediate future getting uglier.
The outlook for the rest of 2020, meanwhile, is worsening. Border lockdowns and quarantine rules are cropping up everywhere and changing by the week, dissuading people from long-haul, international and business travel. Long-haul travel demand is still down by more than 85 percent in most of the world and airlines are not seeing much sign of that changing through the rest of this year. Coupled with ongoing COVID spikes, uncertainty about when a vaccine will be available, the global recession and concern about a second pandemic wave in the fall/winter, the grim reality is that airlines will not be able to fulfill their slots requirements through this year and likely into 2021.
Airport slots are a public asset — finally, competition can prevail again
The good news is that bureaucratic fingers in the aviation pie are not needed to make changes. The coronavirus will suffice. Plus, airport congestion will not return for at least a year and perhaps two or three. During the next few years, slot allocations will not be the valuable asset they are today.
There is no need for continuation of the FAA-granted take-off and landing slot freeze this winter. The winter season runs from October 25, 2020, to March 27, 2021. The government should allow economic reality to run its course. Extending the network rule waivers will cost aviation consumers far more in the long run. Plus, aviation disruption cannot get much worse than it is today.
Airlines claim they need economic stability. However, even the world's strongest governments have not found a way to provide safety. Stopping the massive change propagated by the coronavirus is impossible right now. Stability is not in the cards. Competition will determine what kind of system will emerge over the next three to five years.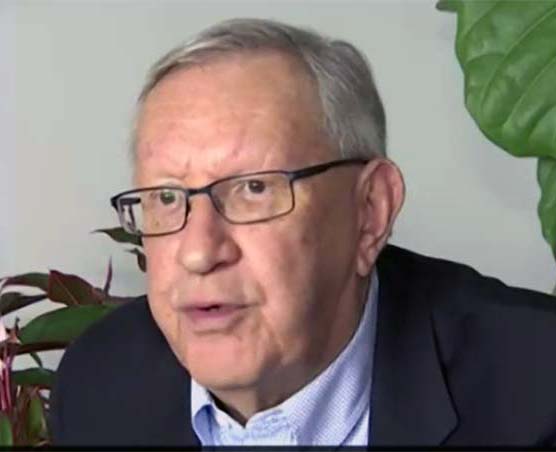 Charlie Leocha is the President of Travelers United. He has been working in Washington, DC, for the past 11 years with Congress, the Department of Transportation and industry stakeholders on travel issues. He was the first consumer representative to the Advisory Committee for Aviation Consumer Protections appointed by the Secretary of Transportation from 2012 through 2018.