---
Hit hard by COVID-19, major cruise changes are coming to ships and new protocols to prevent the virus' transmission.
---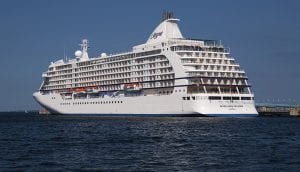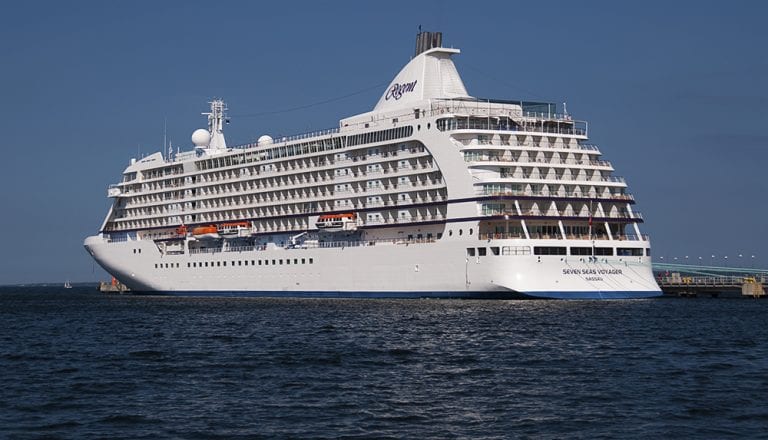 The cruise industry was hit hard by COVID-19. To an extent, in my opinion, it was self-inflicted, as the cruise industry was slow to react to COVID-19 dangers. It continued to send out ships despite outbreaks and warnings from public health officials. Like the rest of the world, the cruise industry was ill-prepared to deal with COVID-19. Now, cruise changes are coming.
Overall, more than 60 ships or about 24 percent of the world-wide cruise ship fleet had at least one COVID-19 case before cruising was halted across the globe. More than 3,000 cases of the virus occurred aboard cruise ships, which resulted in more than 80 deaths.
Cruise lines understand that COVID-19 is primarily spread by the inhalation of respiratory droplets from infected people, expelled into the air when they cough, sneeze or speak. The closer one is to an infected person, the more easily they'll be infected. They also know that if we touch our face, particularly our mouth and nose, with our hands, directly contaminated by being near an infected person or from touching a contaminated surface, we can be infected.
The cruise lines have been planning and modifying ships and protocols to prevent coronavirus transmission, as much as possible. A picture of what cruise changes will be instituted is coming. But as more is learned about COVID-19, government regulations change. For now, I expect the following modifications by the cruise lines when cruising resumes this summer.
Cruise lines will reduce the capacity of ships to permit social distancing

Ship passenger capacity:
Cruise lines will cut the number of passengers and crew substantially. Some cuts will be as much as 40 percent or more in order to permit passengers and crew to socially distance.
Cruise lines will also limit the capacity of its shops, restaurants, entertainment venues, and other public areas, compared to past sailings.
Flexible cancellation and refund policies:
Cancellation and refund policies will be far more flexible for a while. Changes will be enacted to attract passengers who are fearful of future, unknown problems due to the COVID-19 pandemic.
Online check-in:
There will be new online check-in procedures which will include personal health and travel questions.
Health screening of all passengers prior to embarkation will be mandatory. Temperature screening will occur throughout cruises.
Health screening:
At embarkation, cruise lines will stagger passenger boardings to permit social distancing. They will institute health screenings, including touchless temperature checks. Passengers can generally expect staggered entry for all excursions and shipboard activities. There will be temperature checks every time they reboard the ship. Checks may also be conducted prior to various types of onboard activities in public areas.
Technology:
Touchless technology will be significant. Smartphones, cruise line wearables, and facial recognition technology will affect many aspects of shipboard life. Boarding passes will be shown via smartphones. Cruise line wearable wrist bands will automatically unlock stateroom doors. The wristbands will allow payments for activities. These same wristbands may provide the ability to have "contact tracking", in case someone on board becomes ill, to learn who they might have infected.
Voice technology will be used for controlling lights, closing/opening curtains, etc. Menus in ship's restaurants will likely be paperless.
Activity planners, daily cruise information, receipts, and invitations will no longer be printed. Instead, they will be available on stateroom televisions and online via laptops, tablets, and smartphones.
Cruise changes will include new technology to ensure proper disinfecting and decontamination of ships
Shipboard cleaning and disinfection:
Ships will overhaul how they disinfect the ship between sailings, with deep cleanings required before new passengers board. Daily cleaning will change. They will be more thorough and frequent. New safe and effective technologies, such as disinfectant fogging with hypochlorous acid will be used. Some cruise lines are looking at utilizing broad-spectrum ultraviolet light decontamination.
Hand sanitizing stations:
There will be more hand sanitizing stations in public areas than ever before. Ships may require repeated use.
Restaurant buffets:
The cruise industry is well known for its use of buffets to provide passengers a variety of choices. Speedy food service from breakfast through midnight indulgences will continue. On some cruise lines, the buffet may disappear or it may be modified to be served, rather than be self-service.
Off-ship excursion health safety will be enhanced
Excursions:
For many, the highlights of cruises are excursions at ports of call to markets, landmarks, and wildlife. For health reasons, some excursions may be dropped. The remaining excursions will have reduced group sizes and the number of passengers per bus. Excursion operators will institute specific health protocols as cruise changes. Tours will add wireless audio systems to permit social distancing.
Face masks and social distancing:
Passengers will be able to socially distance themselves in any public area of the ship. Social distancing generally will be required and gently monitored. Wearing facemasks, which may make some passengers unhappy, will generally be required. Passengers will be expected to wear masks whenever in inside public areas of the ship. There will be exceptions for restaurants, in vehicles during excursions and likely urged in many outdoor public areas of the ship.
Cruisers and the industry will wait for an effective COVID-19 vaccine. Passengers will have to decide if the cruise changes have done enough to prevent ship-board COVID-19 infections. The risk of contracting the virus must outweigh the enjoyment of a cruise. Cruisers will also have to weigh the possibility of becoming stuck on their ship. If there is a COVID-19 outbreak despite the precautions of the cruise line, cruisers may be stranded for weeks.
(Image: Cruise ship changes for COVID-19 Regent Seven Seas Cruises Voyager. Copyright © 2018 NSL Photography. All Rights Reserved.)
After many years working in corporate America as a chemical engineer, executive and eventually CFO of a multinational manufacturer, Ned founded a tech consulting company and later restarted NSL Photography, his photography business. As a well known corporate, travel and wildlife photographer, Ned travels the world writing about travel and photography, as well as running photography workshops, seminars and photowalks. Visit Ned's Photography Blog and Galleries.