DOT must lead. Immediate, temporary federal pandemic aviation rules are needed now.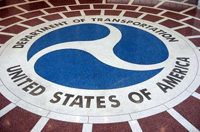 The Department of Transportation (DOT) runs our aviation system. The travel and tourism industry needs federal pandemic aviation rules. Consumers need confidence. The aviation industry despises regulation. However, sometimes the rules themselves can stimulate the very aviation industries they are designed to control.
The air traffic control system allows the aviation industry to function. The system includes the word "control" in its name. TSA's security checkpoints the government protects passengers. FAA's safety rules make flying the safest form of travel on the planet.
Passengers and the industry chafe at any controls. But rules keep the transportation system running smoothly, on time, and safely. Consumers and industry members took safety for granted until COVID-19. Rules and regulations drive the entire industry. Today, the country needs consistent rules. However, the administration and DOT refuses to act.
We need federal pandemic aviation rules 
America needs leadership to get planes flying and people traveling again in the United States. Aviation is unique. It has no collection of regulatory bodies and no regional issues to be debated. The Department of Transportation reigns supreme. It has federal exemption strength. America needs industry consensus and temporary federal pandemic aviation rules to enforce to save our travel and tourism industry.
The mantra of the Trump administration's DOT is, "No new rules or regulations." However, sometimes rules are needed. Plus, many in the industry feel that with the current administration, the President can change his mind instantly. With one tweet, President Trump can undo an entire industry's hard work.
Let's face it, the decisionmakers and advocates are tweet-shy.
The Secretary of Transportation speaking for the President can help restore confidence in airline travel
Consumers, airlines, airports, and aircraft manufactures, can speak up. Pilot and flight attendant union leaders should ask the Secretary of Transportation to take a short-term regulatory role. The Secretary must embrace the work of all these groups. Industry work to restore confidence in commercial aviation customer service is tireless. But it misses the means of enforcement. The flying public needs to feel safe from coronavirus in order. for the entire travel and tourism economy to take off and soar.
So far, all airline actions, consumer suggestions, aircraft manufacturer developments, and airports operations are done without the force of law. Federal regulation serves a necessary purpose to make activities safer for everyone. Note to airlines: This set of rules can be temporary. It can last only six months to a year. However, we need action to put teeth in aviation law that will keep the flying public in line.
The flying public is confused when boarding airplanes. Every US airline has its own set of rules. Some airlines disinfect their aircraft every night. Others do not. Some carriers do a deep cleaning at least every month. Some sell fewer seats per plane in order to guarantee social distancing. Other airlines fill every seat that they can. Then they make excuses.
Facemask requirements are facing a backlash. So did seatbelt laws.
All airlines (except Allegiant) "require" that passengers wear face masks. However, they eschew any enforcement. Therefore some claim that the airlines are being misleading and deceptive when they say everyone must wear masks, but do not.
More than one passenger has defiantly said when asked to wear a mask, "No, it's a free country, isn't it?" Of course, it is. However, when someone drives at 80 mph in a 60-mph zone, there is a law to restrain freedom. Federal laws control banks and safety rules for transportation. And national laws ensure foods and drugs are safe. Federal pandemic aviation rules can help restore passenger confidence.
Americans obey laws when they apply to everyone
Some Americans react to the restraint of their freedom when a law or rule is invoked. This anti-authoritarian behavior surfaces even when the regulation is created for passenger protection and confidence.
Airline travel in the US is decimated. Today, airlines fly less than 20 percent of the number of passengers than they flew a year ago. This national health emergency matches the COVID-19 threat is to the world's health.
---
READ ALSO ON THE TRAVELERS UNITED BLOG:
How to make passengers confident about flying
What do Americans really want in travel after the pandemic?
---
Consumers and business travelers are key to resuscitation of the aviation system. Airlines can work as perfectly as possible. Aircraft manufacturers can talk about the safest form of travel. Airports can claim to be the economic engines of their region and cities. However, if travelers do not feel safe, the unparalleled network of passengers, planes, airports, and other stakeholders will not thrive.
We need a federal safety net against spreading the coronavirus when flying
For decades, DOT creates rules and FAA regulations to enforce an atmosphere of safety. Today we need the fear of COVID-19 federal pandemic aviation rules. At least until the fear of spreading the virus dissipates.
Already, most passengers don masks. Planes get sanitized every day, if not more often. Airports create new touchless check-in systems to stop the spread of disease. Aircraft manufacturers call for a national program to standardize consumer expectations.
We need federal leadership. DOT has one purpose – the safety of the American public while flying.
Senator Markey (D-Mass.) and Senator Blumenthal (D-Conn.) introduced Senate Bill S. 3681. They note, "…a patchwork of voluntary rules, issued without the enforcement authority of the federal government, simply cannot address the interconnected and widespread health risks of a global pandemic." A copy of their letter to the Secretary of Transportation can be found HERE.
Airports, plane manufacturers, pilots, flight attendants, and passengers agree. The aviation system must speak with one voice. Airlines and the total industry need a temporary federal imprimatur. One federal voice creates a uniform change in aviation. One voice will allow the tourism industry to soar through the clouds again.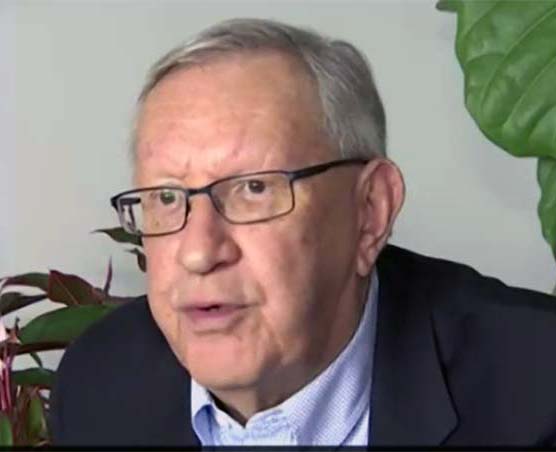 Charlie Leocha is the President of Travelers United. He has been working in Washington, DC, for the past 12 years with Congress, the Department of Transportation, and industry stakeholders on travel issues. He was the first consumer representative to the Advisory Committee for Aviation Consumer Protections appointed by the Secretary of Transportation from 2012 through 2018.