---
8 policies to make passengers confident about flying without infection
---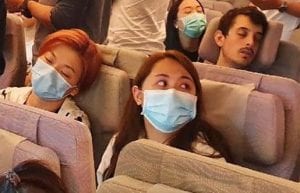 Making passengers feel confident about flying in the post-COVID-19 world will be the key to rejuvenating the aviation system. If passengers think they are going to catch a deadly virus while aboard a flight, they will not fly. If travelers hesitate to fly, a major part of our travel infrastructure will collapse.
Airlines must enforce their own rules. Many passengers in the "over-65 vulnerable group" had been deferring their return home since mid-March, according to the New York Times. They only decided to fly home after American announced its social-distancing rules and safety measures. However, the airline did not even enforce their own rules.
Here are eight policies that will generate more passenger confidence and help reignite air travel.
When airlines don't enforce their own rules, a mockery is made of airline policies and harms passenger confidence
This should be understood by all airlines. There is no way to build confidence in flying when those running the airlines are not enforcing their own rules. Plus, we need national attention focused on the passenger confidence effort. The present administration hates rules and regulations. However, at times, consistent procedures are important when attempting to develop confidence in the public.
Typically, when an event as major as the coronavirus is involved, government agencies, including the Federal Aviation Administration, the Department of Transportation, the Department of Labor and the Occupational Safety and Health Administration, have come together with airlines, unions and other stakeholders to create policies and emergency procedures to help travelers and transportation staff, according to Sara Nelson, president of the Association of Flight Attendants union.
The aviation industry needs systemwide federal standards during the next six to nine months. The Department of Transportation (DOT) should work toward creating an atmosphere to make passengers confident about flying again.
Boeing and Airbus are now working together to try and find an industrywide path to make passengers feel confident about flying..
Boeing's Confident Travel Initiative team will work with airlines, global regulators, industry stakeholders, flying passengers, infectious disease experts and behavioral specialists to establish industry-recognized safety recommendations. The team is also advising operators on existing, approved disinfectants that are compatible with the airplane flight decks and cabins and testing other sanitizers.
Test all crew members — flight attendants and pilots — prior to their workday or week
I am amazed. Today, this is not the rule when making travelers confident about flying. In fact, there are no rules about even telling other crew members if one of their crew tests positive. No regular tests are given to front-line airline employees. They join hundreds and possibly more fliers inside an aluminum tube every day they work.
More and more tests are being produced. However, there is no clear answer about what test results mean. Experts say that every American does not need to be tested. I believe all flight attendants and pilots flying with me inside a sealed tube must be tested.
Air India has made it mandatory for its pilots and cabin crew members to check and confirm that their pre-flight COVID-19 test results are negative before they operate an aircraft, according to an official communication issued hours after a recent Delhi-Moscow flight incident involving a pilot.

An Air India flight from Delhi to Moscow with no passengers on board was asked to return midway on Saturday after its ground staff realized that one of the pilots of the plane had tested positive for coronavirus but was assigned the duty following an oversight by a team checking pre-flight medical reports of the crew.
Keep other passengers at least a seat distance away from each other aboard flights
Keeping middle seats unoccupied will work as long as demand is low. Empty seats, together with masks, may substitute for social distance. Later, as the industry begins to recover, airlines will have no choice but to unblock the middle seats. But, blocking the middle seats initially will make passengers more confident about flying. New inventions and seating will offer other alternatives within the next year or so.
LIFT Aero Design's Daniel Baron points out that there are a number of other measures that airlines can use to try to make travel safer. "Let's not forget that cabin air circulation is on par with operating theatres," he says. "A combination of pre-flight screening, thorough cabin sanitising, smart seat assignments and masks will likely be the way forward in the short to medium term."

Other ideas will come to the fore as well: Delta Air Lines has changed the way it boards aircraft, and is now boarding them strictly from the rear to the front, so passengers sitting at the back don't have to pass those sitting at the front. The airline is also boarding fewer people at a time to improve physical distancing of passengers.
Require passengers to wear masks. Provide extra masks for longer flights. Make standard rules and enforce them
Masks create the benefits of social distancing when the distance is not possible. However, though they are mandatory, most airlines are not enforcing the rules. That will probably change. JetBlue is now stating that the safety of passengers is paramount. Those who will not wear masks on planes may be notified that they can no longer fly on JetBlue.
JetBlue CEO Robin Hayes stated in a recent interview, "…there are times you are going to need to drop your mask to do something. [Some passengers don't] wear it when everyone else is wearing it. Unfortunately, we're going to have to review whether we want that person to fly JetBlue again."
According to a recent NY Times article,
"The patchwork enforcement of policies have left passengers uncomfortable, confused about whether they should be wearing masks or not, and concerned about their safety. They've also left flight attendants with the difficult task of trying to make people do something they won't be punished for if they choose not to comply."

"Airlines have said follow the guidelines, but don't enforce them; don't tackle people to the ground and don't turn flights around if they don't listen," sad Nelson of the flight attendants union.
Clean aircraft with disinfectant every night and use electrostatic cleaning regularly
Airlines use disinfectants on their planes on a daily basis. Many airlines are doing deep cleaning at least once a month.
Workers spray and then wipe down every handle and seat belt buckle. The seatback tray tables are all cleaned by hand. The armrests are sprayed with disinfectant and then wiped down. Next, each cleaner working the seating area of the plane reaches up and disinfects any light switches, flight attendant call buttons, and air vents. Toilets are also carefully disinfected and galleys are washed.
Provide disinfecting towelettes on every flight. Make sure to have two for each passenger
Passengers control cleanliness of their own space. It is a no-brainer. Many passengers already bring disinfectants. Having these towelettes available will allow passengers to feel as though they are more in command.
---
READ ALSO ON TRAVELERS UNITED BLOG:
Are there easy ways to get passengers to fly again?
Will there be a big change to airline sick passenger rules?
---
Explain the air recirculating systems on flights
Hearing over and over again is believing. Flight attendants should tell passengers how the air is recirculated. Today's airplane cabin air is filtered through High-Efficiency Particulate Air (HEPA) filters. These are used in hospital operating rooms. The inside cabin air is mixed with 50 percent fresh air to produce a total change of air within a two- to three-minute period. Measurements of air quality show that cabin air is normally cleaner than air in modern office buildings.

Develop systems to allow sick passengers to change flights without penalties
Finally, the airlines (or DOT) must develop a system to allow sick passengers to change flights without onerous charges. Today's airline policies punish passengers who are sick and choose not to fly. However, airlines punish their healthy passengers when sick passengers fly because of the added expense. There must be a better way that will work for sick passengers and for airlines.
DOT and the FAA need to step up to the plate to provide some consistency in airline rules
Federal involvement in developing confidence will be the surest path toward success. Launch the program with a sunset provision. Have federal directives end in a year or two. Then, once passengers feel confident about flying again, the rule can be revisited and, if no longer necessary, can be rescinded.
We need consistent regulations now for our national aviation system — for both the airlines and airports.
NOTE: This article does not suggest that anyone take temperatures. There are many reasons that fliers develop fevers. It is impossible to link fevers with COVID-19, specifically. Travelers United no longer supports taking temperatures of passengers,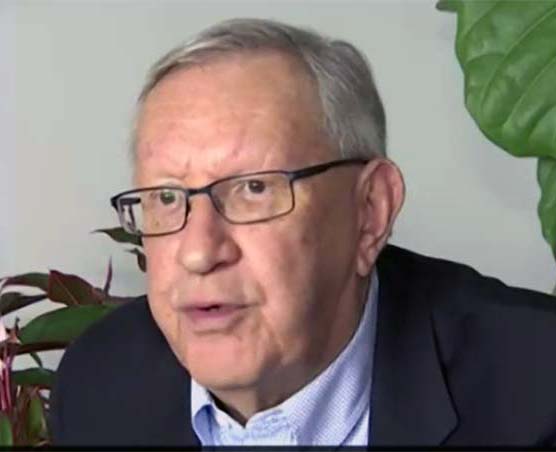 Charlie Leocha is the President of Travelers United. He has been working in Washington, DC, for the past 14 years with Congress, the Department of Transportation, and industry stakeholders on travel issues. He was the first consumer representative to the Advisory Committee for Aviation Consumer Protections appointed by the Secretary of Transportation from 2012 through 2018.