---
Currently, US citizens can obtain new US passports only for life or death emergencies, but the US State Department is planning to slowly return to normal operations soon.
---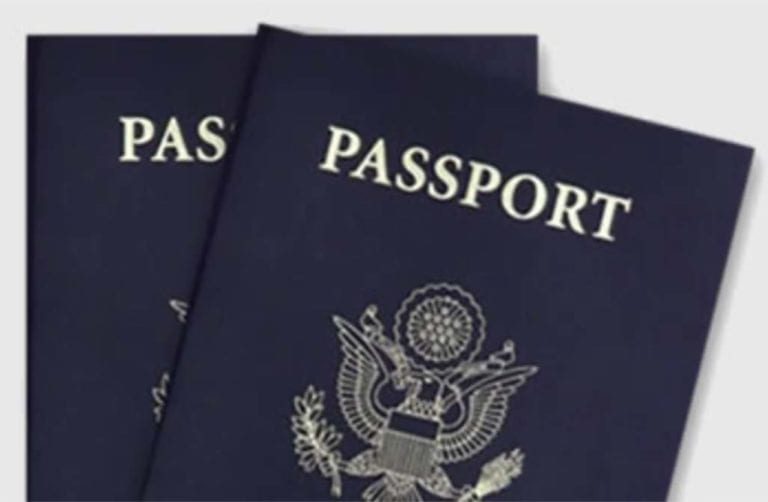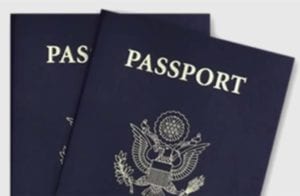 Due to the COVID-19 pandemic, the US Department of State suspended almost all of its passport application and renewal processing in March. With the US generally restarting much of its economy now, many are planning to travel later this year, perhaps soon. Soon you will be able to request new US passports for general travel, but not yet.
A US citizen planning an international trip, with a few exceptions, will need a passport. Travelers flying internationally must have a passport. Unfortunately, if you need to obtain a passport for the first time, or renew a passport that will expire soon, you may have to rethink any near-term plans. US passports are limited to life or death emergencies.
For now, new passports or renewal applications aren't being processed for normal business or leisure travel.
Right now, the State Department still limits its passport operations. No one knows when previously-submitted applications will be processed and how large the backlog is. The State Department continues to advise that it will likely take months for applicants to receive their passports. One exception is — U.S. citizens who need to travel internationally within 72 hours due to a life or death emergency can obtain a passport without delay.
Life or death emergencies include only serious illness and injury or death in one's "immediate family." Immediate family includes parents, children, spouses, siblings, grandparents, aunts, uncles, etc. It doesn't include friends, business associates, or distant cousins.
To obtain a new US passport for a life and death emergency you have to prove it.
To obtain a first-time passport or renewal in an emergency, applicants must prove it. Travelers need to provide all standard passport documentation, plus proofs of the emergency (death certificate, mortuary statement, or a signed letter from a medical facility). Applicants will also need proof of imminent international travel (reservation confirmation, ticket, or documented itinerary).
---
READ ALSO ON TRAVELERS UNITED BLOG:
Important preparation for dealing with an international emergency
You need an emergency evacuation plan when you travel
---
The State Department is set to begin a three-phase plan to resume normal passport operations.
There is some good news if you need a new U.S. passport for general international travel. The State Department hasn't announced when it will resume normal passport operations. However, last Friday it laid out a plan for restoring its passport processing. It's a three-phase program that will start slowly, but eventually bring U.S. passport services back to normal.
1st Phase — A limited staff will return to work to resume the processing of applications already received.
2nd Phase — Most staff will return to work and process new applications on a first-in, first-out basis.
3rd Phase — All remaining staff will return to work continuing to process new applications on a first-in, first-out basis. However, expedited processing will begin during this phase. (Expedited processing requires an additional fee.)
In-person passport applications are taken at facilities across the nation, but renewals are processed only in Irving, TX and Philadelphia, PA.
The State Department hasn't announced when Phase 1 will begin or the timing of the remaining phases, although it's likely Phase 1 will start soon. The start is dependent on CDC guidelines and on the local conditions at each of its passport facilities. Many are in post offices.
Citizens applying for a passport for the first time or for a child who's under the age of 16 need to apply for passports in person. Passport applicants will need to determine the status of your local Passport Acceptance Facility once Phase 1 begins.
Mail-in passport renewals are all handled in just two facilities. Renewals for citizens living in California, Florida, Illinois, Minnesota, New York, and Texas are handled in Irving, Texas. Texas is well into reopening, so one would expect that the Irving facility will open at the start of Phase 1. The rest of the country's passport renewals are handled in Philadelphia, Pennsylvania. Philadelphia will likely move into Pennsylvania's yellow phase on Friday. Hopefully, that will mean that the Philadelphia facility reopening could occur when Phase 1 first begins or soon thereafter.
The State Department will update its Passport Operation in Response to COVID-19 website as it moves into each phase of its plan to resume normal passport operations.
If your passport hasn't yet expired, it may not be valid for travel to your destination(s).
Even if your passport doesn't expire until later this year, it still may not be valid for travel to your planned destination(s). Different countries have specific rules about passport expiration.
Many nations, including most Schengen area countries, require passports to be valid for at least three months beyond your date of departure. More than 50 countries, including Venezuela, Ecuador, China, and France, require passports to be valid for at least six months after one's arrival. When traveling to Turkey, passports must be valid for at least 60 days after visitors' six-month visas expire. That's eight months after visitors enter Turkey.
So, if you're planning an international journey, be careful. Check the passport requirements of your destination before making a reservation. If your trip is for a life or death emergency you'll be able to obtain your new passport or renewal. Business trips, even an important one, or a leisure trip may have to be postponed. You might not be able to get a passport in time for your trip.
Check your passport to determine if you'll need a new one soon. If you do, get your application documentation and photos ready. You'll be prepared to apply or renew during Phase 1 and get into the queue to have your passport application processed.
After many years working in corporate America as a chemical engineer, executive and eventually CFO of a multinational manufacturer, Ned founded a tech consulting company and later restarted NSL Photography, his photography business. Before entering the corporate world, Ned worked as a Public Health Engineer for the Philadelphia Department of Public Health. As a well known corporate, travel and wildlife photographer, Ned travels the world writing about travel and photography, as well as running photography workshops, seminars and photowalks. Visit Ned's Photography Blog and Galleries.