---
In an emergency, planning can be the different between getting home quickly and days or weeks of delays.
---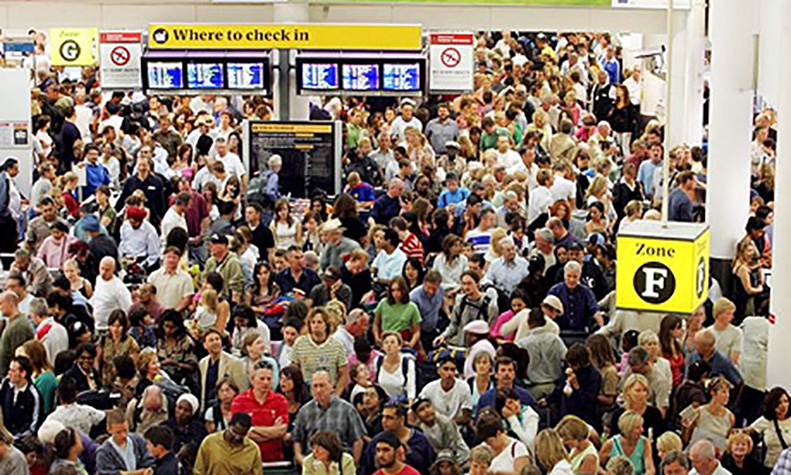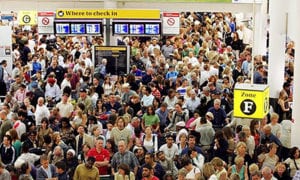 Tourists, newlyweds, business people and students continue to be stranded across the globe due to the COVID-19 pandemic. Many are running low on medications, food and money. With airlines eliminating the majority of international flights, returning home has become an almost impossible struggle for many.
While some governments have done much to help get their citizens home, some have not. As of last Friday, March 20, U.S. Secretary of State, Mike Pompeo advised Americans who are overseas that they should rely on "commercial departure options," though he also announced the creation of a "repatriation task force."
COVID-19 may have caused the biggest travel emergency of a lifetime, but not the only major one.
The scope of the COVID-19 emergency is by far the largest for international travelers in my lifetime, but there have been others caused by dangerous weather, national strikes, violent protests and terrorist attacks that put travelers in harm's way, stranding many for a time.
In 2012, I was in Buenos Aires during its massive protest marches. I was in Cairo at the start of the Arab Spring protests in 2011. I drove through Tahir Square just hours before it turned into bedlam where many died.
In an emergency, travelers must often take swift, decisive action to stay safe and return home. That requires planning long before any journey begins.
Travel insurance can mitigate travelers' losses, but travelers must choose their insurance wisely.
Travel Insurance:
Travel insurance can potentially save you thousands during an emergency, but your savings depends upon the coverage you purchase. For example, some travel insurance companies explicitly state epidemics and pandemics are excluded from coverage. Many lower level travel insurance policies don't cover cancellations due to government imposed travel bans. You need to chose your travel policy wisely. You need to know exactly what it does and doesn't cover.
U.S. senior citizens must understand that while some Medigap and Medicare Advantage plans have some international health coverage, with few exceptions Medicare does not.
Research:
As a U.S. citizen, if traveling internationally, I store the location and contact information for each U.S. embassy and consulate located in my destination countries, into my smartphone. I follow each embassy on Twitter and Facebook to keep up to date about the countries and so I can use social media, while traveling, to contact the embassy if phone communication becomes difficult or impossible.
I store the telephone numbers in my smartphone related to every reservation I have. I store the contact information of all airlines who service my destinations, in case I need to contact them in an emergency. I also store the emergency number (the equivalent of 911 in the U.S.) for calling help in any of my journey's destinations.
Beware: smartphones can't normally call toll free numbers outside of their home country.
Note: Generally, smartphones from home can't use toll free numbers when traveling internationally, so be sure you get standard phone numbers for emergencies.
Governmental Communication:
If you're caught in a national or regional emergency you'll likely need to contact your embassy. U.S. nationals can facilitate that by enrolling in the U.S. State Department Smart Traveler Enrollment Program (STEP). Prior to each international trip enter your complete itinerary and emergency contact information into STEP online. In an emergency the U.S. State Department will know where you are to contact you to help. As part of STEP, you'll receive appropriate Travel Alerts and Warnings as they're issued. Be proactive when emergencies occur. Don't wait for your embassy to contact you. Contact them as soon as problems begin to develop.
Medical:
In the event I need medical help while traveling internationally, I use the mPassport ($34.99) to search for medical, dental and mental health care and map them with my smartphone. The app can also help you determine local medication availability, plus its local brand name, in case you run low. I always bring a minimum of an extra month's supply of all my medications on every international trip I make.
Before traveling internationally, tell your bank and credit card issuers what destinations you'll be visiting to avoid being cut-off.
Finance:
In an international emergency, you'll likely need cash and to charge purchases. Unfortunately, international travelers can be sometimes cut off from ATM use and/or their credit/debit cards during emergencies. Typically it's due to the bank or credit card company being unsure who's attempting to obtain cash or make a charge, because they don't know where you are. Before leaving home, let them know where you'll be and when. If you're denied access, check your smartphone for messages. If one's there, follow it's instructions. Otherwise call your bank or card issuer. Make sure you have a number you can use from your destination.
Communication:
Even if part of the point of your journey is to be device free, in an emergency when traveling internationally, a smartphone is a necessity. Make sure you get an international phone plan so using it on the Internet, texting or making phone calls won't cost a fortune.
Travel agents can be a critical resource in attempting to return home during an emergency.
Travel Agent:
An overlooked method of dealing with an emergency, such as COVID-19, when flights are canceled and borders closed, is a quality travel agent. I use a travel agent for all my international travel. When I've run into unanticipated problems, my travel agent has been able to help me faster than I could have done it myself. They're a great resource in an emergency.
If you travel internationally, sooner of later emergencies will arise. Solid preparation can make a huge difference in getting you home quickly and safely.
After many years working in corporate America as a chemical engineer, executive and eventually CFO of a multinational manufacturer, Ned founded a tech consulting company and later restarted NSL Photography, his photography business. Before entering the corporate world, Ned worked as a Public Health Engineer for the Philadelphia Department of Public Health. As a well known corporate, travel and wildlife photographer, Ned travels the world writing about travel and photography, as well as running photography workshops, seminars and photowalks. Visit Ned's Photography Blog and Galleries.