---
Congress passes a $2 trillion virus bill that allows coronavirus travel on airlines
---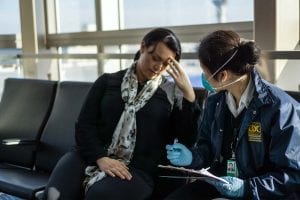 What is wrong with our system? A pandemic is threatening our way of life and Congress ignores the main way that the virus is spread around the world — by plane. The current contracts of carriage that every passenger is forced to sign with an airline allow the airlines to require that sick people fly. Coronavirus travel is ignored.
Congress passed the "Coronavirus Aid, Relief, and Economic Security Act." It contains not a word about stopping the spread of the COVID-19 virus. Congress in its zeal to spread money through the economy, forgot why our economy was suffering. The more money that the government shovels into the airline coffers the more the airlines can spread this sickness through coronavirus travel.
The bill in all of its 883 pages does not mention restricting coronavirus-infected passengers from flying.

The CDC website does not deal with flying while infected by COVID-19.

DOT FlyRights section of their website does not mention what to do when a passenger is sick.

Airline contracts of carriage do not mention allowing sick passengers to fly.
Airlines have no protocol about dealing with sick passengers
Airlines have no system in place about what to do with sick passengers. The only rules that airlines have are the "possibility" of having the change fee or cancellation fee waived. That is all. Above all, there is no mandatory rule to keep passengers with coronavirus off flights. This includes cases where the passenger knows they are infected. Airlines, according to their contracts of carriage, do not care.
Delta Airlines says on its website that, "Delta is waiving all change fees for travel impacted by coronavirus." Immediately following that statement, Delta states that the first statement is misleading. Only some change fees will be waived. It depends on when you planned to fly. Furthermore, there are additional restrictions on when the flights must take place.
This applies to all domestic and international travel departing in March, April or May 2020, as well as all tickets purchased between March 1 and April 15, 2020.

If your travel is eligible for a waiver, you can move your travel dates and even select a new destination. You can cancel and/or change travel by December 31, 2020, or your ticket expiration date. Your unused ticket will be applied toward your new flight. In some instances a fare difference will apply. If the new fare is lower, you will receive an eCredit for the difference. If the new fare is higher, the difference will be collected.


There is no way for passengers who actually have a communicable disease to change a flight without fees, Even travelers with a doctor's note, x-rays, labored breathing, and visible sweating cannot make a change without paying more money. The American Airlines Contract of Carriage and the United Airlines Contract of Carriage have almost identical wording. Therefore, sick passengers are still forced to pay extra to avoid flying.
If travelers are sick and should not fly, airlines will do nothing to stop passengers from airline travel when sick — unless they pay.
A passenger asking for a change in their itinerary because of the coronavirus, the flu, pneumonia, or another communicable disease must fly or pay. According to the airline contracts of carriage currently in place, a sick passenger would be faced with a change fee of between $200-$500 plus the fare difference. I know this is hard to believe after Congress gave the airlines $50+ billion in grants and loans. However, airlines are allowed to continue to spread the virus problems.
Does this make sense to you? Travelers United sent a separate letter pleading with the staffers at the House Transportation and Infrastructure Committee and to the Senate Commerce Committee asking that this rule be changed. We, and every major consumer group in America, were ignored. A bill to stop the economic damage of the coronavirus allows the airlines to spread this virus and other illnesses across the planet.
ALSO ON TRAVELERS UNITED BLOG:
Should rules be this complex for canceled flights?
Is this good? Gas prices are falling dramatically
Stopping air travel when sick seems to have no place in Congress or airline contracts of carriage
This is true even in the $2 trillion legislation passed by Congress. The law is designed to mitigate the economic damage caused by the coronavirus. It does nothing to stop the spread of coronavirus by airlines.
Customer service is ignored by our legislators as well as by the airlines. And, coronavirus travel will continue.
---
Please, before the bill becomes law, have the bill stop airlines from forcing the sick to travel.
---
Feature photo by CDC on Unsplash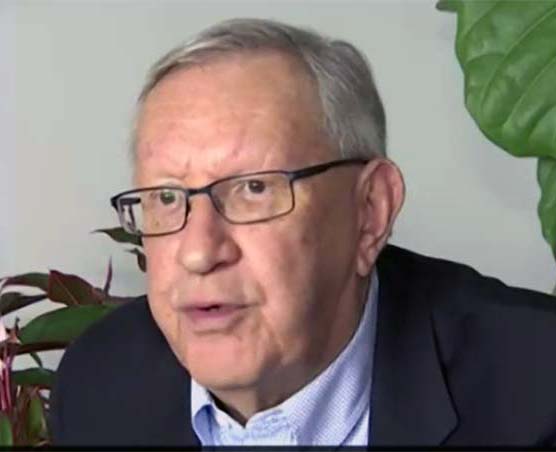 Charlie Leocha is the President of Travelers United. He has been working in Washington, DC, for the past 11 years with Congress, the Department of Transportation and industry stakeholders on travel issues. He was the first consumer representative to the Advisory Committee for Aviation Consumer Protections appointed by the Secretary of Transportation from 2012 through 2018.