Gas prices are falling – it is not a silver lining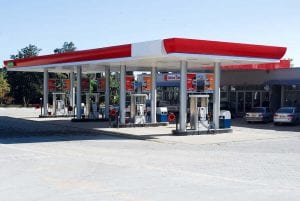 As America has been focused on COVID-19, sheltering in place, and counting the dead in Italy, gas prices are falling. Experts expect that the average price of gas will drop to less than $2 across the country. In a normal world, low prices of oil may mean happy days for America's consumers. But, added to the economic jolt from the economy shutting, low oil prices are adding to economic problems.
Gas prices are falling. They have plummeted more than 13 cents over the last week to $2.10 per gallon today, according to AAA. Gas prices are on average 50 cents less than a year ago. And, they are about 30 percent less than in January. The average price of diesel, meanwhile, fell 6.5 cents to $2.66 per gallon.
"Gas prices have spent virtually all of March marching lower, with the drop continuing as the coronavirus destroys oil demand globally, leading to the lowest oil prices we've seen in 18 years, paving the way for still an additional 35-75 cent per gallon drop at most stations in the weeks ahead," said Patrick DeHaan, head of petroleum analysis for GasBuddy.
---
NOTE: Make sure to use gloves or a paper towel when filling up with gas. The gas pump handles get more touches than many doorknobs.
---
Gas prices are falling but it may not be a silver lining to the coronavirus
From AAA, "Crude oil accounts for nearly 60 percent of the retail pump price. When crude is cheap, gas prices follow suit. Typically, gas prices start to trend more expensive at the beginning of spring, especially as motorists get out to enjoy the warmer weather and travel for spring break."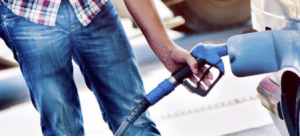 That is not the case this year," said Jeanette Casselano, AAA spokesperson. "Americans are being urged to stay at home and practice social distancing to slow the spread of coronavirus. AAA is seeing less traffic on the roadways. This will ultimately drive down demand, increase gasoline supply and push pump prices less expensive for the foreseeable future."
In the past, a rise in the price of oil was a problem. Today's steep drop means other economic problems.
In the past, "The decline in oil prices…was a slam dunk positive for the economy. Now it's at best a wash," said Mark Zandi, chief economist for Moody's Analytics. While drivers, airlines and other oil users might enjoy big savings from sharply lower prices, across the oil patch there will likely be bankruptcies, loan defaults, job losses, a halt in capital spending and other economic disruptions, he added.
READ ALSO ON TRAVELERS UNITED BLOG:
Important preparation for dealing with an international emergency
Hotel health and safety is a personal responsibility
Airlines are cutting flights and Americans are sheltering in place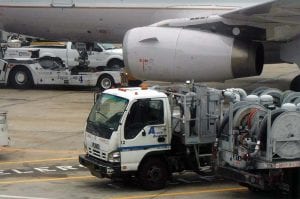 With everyone working from home, the lift to the economy will not be dramatic. Add that decrease to the fact that airline flights have been cut dramatically and it is easy to see demand weakening. Macroeconomic trends now work against economic improvements rather than for them.
The oil industry had a total of 1.5 million jobs in 2019, but 945,000 of those jobs are at gas stations. Oil and gas extraction, along with support companies and pipeline operators, accounted for 471,000 jobs, while oil refineries accounted for another 69,000. That's a lot of jobs that drive a lot of consumer spending that will be lost.
The biggest collapse in gas prices since the Great Recession
"I don't think I've ever seen such a collapse in prices, even including the Great Recession," GasBuddy's head of petroleum analysis said. "What we're witnessing is easily going to go down as the great collapse in oil demand. For motorists hurrying to fill up today, they're wasting their money, as prices will continue to drop in the days ahead. Gas stations are passing along the drop several weeks behind, and there's plenty more room for prices to drop. The price of 99 cents per gallon is a strong possibility for perhaps many more stations than we previously anticipated. This is truly an unprecedented turn of events."
In Northern Virginia, just across the river from Washington, DC, I paid $1.99 a gallon last week when filling up. It was shocking to see prices that low. Crude oil prices have continued to be under heavy selling pressure due to the coronavirus's effects on global demand for products including gasoline, diesel and jet fuel.
Saudi Arabia and Russia's feud over production levels results in lower gas prices
A meeting on March 5 by OPEC and Russia on how to stem the previous decline in oil prices resulted in an increase in oil supplies. Production was not cut, but the feud between the two has meant a rise in oil production. Oil prices crumbled to $20 a barrel last week, their lowest since 2002. This translates to gas prices are falling.
At gas pumps, the decline has been significant — one of the most notable declines seen in history. Better than one in four gas stations nationally have prices under $2 per gallon as of Monday morning, with 5 percent under $1.75 per gallon.
Perhaps a rise in gasoline prices may, today, be better for the economy. Consumers haven't seen the lowest prices, but we all know the prices will go up. We should all enjoy the lower gasoline prices while the economy suffers. This time, though, we may be happy to see higher gas prices if it points to America working again.
---
Gas station photo by Mehluli Hikwa on Unsplash
Airport refueling truck photo by Mj-bird – Own work, CC BY-SA 3.0, https://commons.wikimedia.org/w/index.php?curid=27966861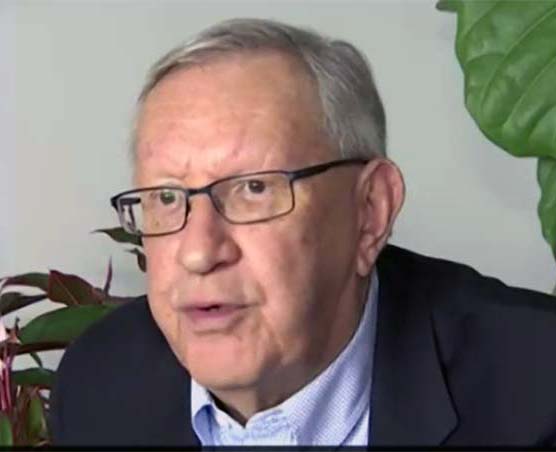 Charlie Leocha is the President of Travelers United. He has been working in Washington, DC, for the past 11 years with Congress, the Department of Transportation and industry stakeholders on travel issues. He was the first consumer representative to the Advisory Committee for Aviation Consumer Protections appointed by the Secretary of Transportation from 2012 through 2018.